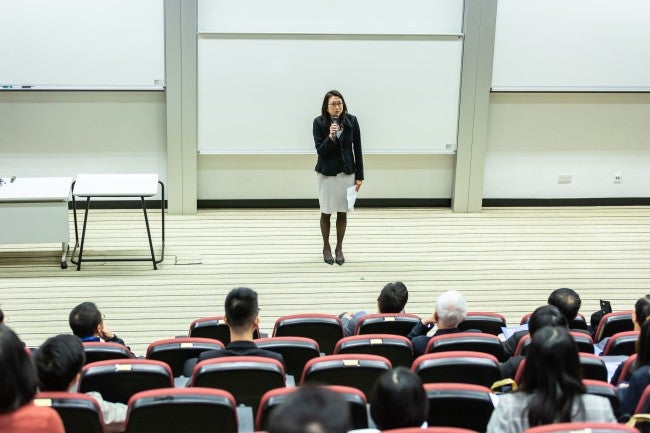 What is continuing education for nurses?
Nurses work at the forefront of the medical field, and because of their crucial role, it is paramount that they stay current on matters of healthcare—from the latest technology to newly published medical trials to breakthroughs in drugs and treatments. Continuing Education (CE) makes this happen. It fulfills state requirements for license renewal and broadens a nurse's spectrum of knowledge and skills. In the nursing profession, there are two types of CE: 
Regular training to maintain your certification in the form of yearly classes or tests to keep you in the know and up to date in the industry. 

Advanced degrees to prepare you for new responsibilities and opportunities. This involves returning to school to receive advanced practice certification or specialization.
Nurses are no stranger to abbreviations and medical lingo on a day-to-day basis. Here are three you'll definitely encounter as you move forward in your nursing career.
CE = Continuing Education. CE is post-secondary learning that most licensed professions require in order for a professional to stay current in their role, widen their breadth of knowledge, and enhance their existing skills. It can come in many forms: seminars, one-time classes, online courses, entire degree programs. CE has been proven to motivate working professionals in performing their jobs better and spurring growth and ambition in their chosen field. 
CNE = Continuing Nursing Education. Simply put, CNE is CE for the nursing professional—courses and programs designed specifically for this field. 
CEUs = Continuing Education Units. You might also see this as Continuing Education Credits. CEUs indicate the time spent participating in educational courses or approved activities aimed at enhancing or advancing a profession. One CEU = 10 hours of instruction. 
Why is continuing education for nurses important?
How exciting and motivating that there's not a single answer for this—there are several. With CNE under your belt, you're more likely to…

Get promoted. Employers look highly on employees looking to advance their careers and will reward them accordingly. 
Earn more. With that promotion comes more pay. And more education can open the door to a higher-paying job. 
Be better prepared to make a job transition. Without education or specific training, there's no way for you to qualify for or succeed in a position.
Make yourself more marketable. Additional education is synonymous with determination, which every employer looks for and recognizes.  
Enhance your lifestyle. Want to earn more? Be more fulfilled in your job? Have better work/life balance? More education can make it all happen. 
Boost personal development. You can't go wrong learning something new, whether it's for professional or personal purposes.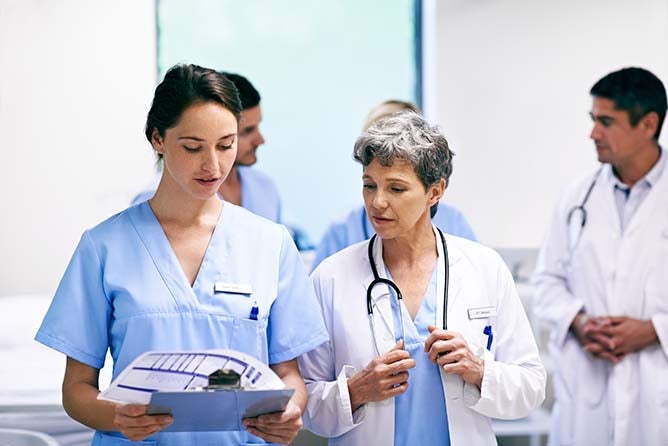 CNE requirements by state.
Continuing education requirements for nurses vary by state. And CEUs must be earned within a specific renewal period as identified by your state. 
The following states require CE (often referred to as continued competency) for registered nurses (RNs), nurse practitioners (NPs), and licensed practical nurses (LPNs). Click on your state for more detailed information about its CNE requirements, including frequency and number of contact hours.
No CE is required for RNs, NPs, and LPNs in the following states. Click on your state for detailed information about additional requirements. 
Continuing education courses for nurses.
The options for CE courses to enhance and grow your nursing career are as wide and diverse as the field itself. They are offered in a variety of formats, including online classes, webinars, correspondence courses, traditional classroom instruction, nursing conferences, and clinical workshops. Your decision on what courses to take depends on your state's requirements for license renewal, personal interests, and whatever specialty certifications you've already earned. Some states require CE in specific subjects. (Oregon, for instance, requires a CE course in pain management.) It's good practice to check with your state nursing board before you sign up for a course and to take advantage of the wealth of online learning resources available to nurses looking to advance in their careers. Also, be sure that whatever course you enroll in offers approved credits, and check with your employer to see if they will reimburse you for the cost of the course. No matter what, you'll come out ahead and it'll be worth it. 
Whether you are just starting on your nursing degree or are looking to elevate your current nursing position, it's important to understand the impact that Continuing Education will have on your career. Nursing is an ever-changing field that promises to always be in demand. Continually adding to your breadth of nursing knowledge will not only make you a better nurse, it will deepen your commitment to this most meaningful of professions.