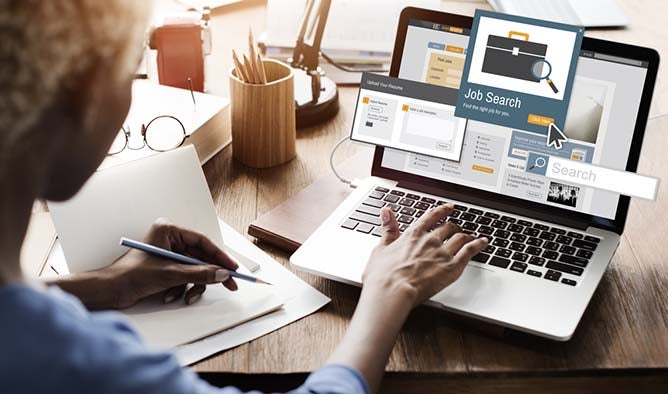 Don't judge a book by its cover.
It's a nice idiom, but it doesn't quite apply to the IT world.
In IT, titles matter—especially to recruiters, who have to review hundreds of job résumés in their search for the right candidate. Titles are the headlines to a longer story about your professional skills, experience, pay scale, and seniority, so it's important to have one that accurately articulates what you have to offer.
Of course, IT titles rarely capture the full breadth and depth of a job. Many IT skills are transferable across different roles, and the responsibilities of a role are likely to be wider than indicated in its job description.
Still, it's important to understand the finer distinctions in the hierarchy of IT titles. Here are a few common titles and what they indicate about the role.
Technician.
Computer technician is an entry-level job that focuses on ensuring that computer hardware and software functions properly. That could entail installing and updating software, repairing hardware, and setting up devices for new employees. Technicians work closely with the IT help desk to troubleshoot problems and address user issues, so strong communication and customer service skills are essential.
On a résumé, the word "technician" doesn't tell employers much about your educational qualifications; technicians aren't always required to hold a bachelor's degree or an associate's degree. Having this title on your résumé, however, shows prospective employers that you've developed basic IT, programming, and technical skills. Because technician is a junior role, the pay is on the lower side—technicians make just north of $35,000 a year, on average, according to ZipRecruiter, among the lowest in the IT world.
Specialist.
Specialists usually earn higher pay and have more opportunities for professional advancement. Including "specialist" in an IT title generally indicates that the professional provided support and assistance in various technical capacities. Some specialists provide support on computers and desktops; others specialize in network software and hardware.
On a résumé, "specialist" conveys that you have computer knowledge and skills, but it won't necessarily indicate the kind of in-demand advanced programming skills that command high salaries. Specialists typically earn more than technicians, though: ZipRecruiter notes that they average about $54,000 a year.
Administrator.
So what kinds of jobs exist higher up the ladder? Administrators are one good example. These professionals usually have more experience, loftier educational credentials, and more responsibility. Network and computer systems administrators manage the day-to-day operations of a company's computer system and might also manage an organization's entire computer network. Database administrators, meanwhile, manage data storage and ensure that data is accessible and secure. These types of roles usually require at least a bachelor's degree and additional certifications.
Seeing the word "administrator" on a job listing typically implies that the role is a mid-level position that pays a solid salary. Systems administrators, for example, typically make about $69,000 a year, Glassdoor reports.
Analyst.
Another common term included in IT titles is "analyst." Analysts look under the hood of computer systems to identify ways to make them work more efficiently and align them with a company's technology goals. Then, they plan and help carry out solutions. Analysts cover a range of specializations, however. Information security analysts protect an organization's systems, for instance, and business analysts use data to make strategic business recommendations.
Every analyst, though, serves as the liaison between software development teams and the organization at large. They identify the business requirements for a tech product or feature and communicate those guidelines across the organization. While analysts need to have a strong set of technical skills and knowledge, they usually leave the technical execution to the computer programmers.
Still, analysts are paid well for their technical and strategic work: the Bureau of Labor Statistics says that computer systems analysts, for example, make about $89,000 a year.
Developers.
Developers and programmers execute the analysts' plans. They code software applications, build websites, and design computer systems. Typically, developers and programmers specialize in one or more coding languages, such as Python, C#, Java, Ruby on Rails, HTML, or C++. Possible job titles include computer network architect, computer hardware engineer, and front-end developer, to name a few. On a résumé, these job titles typically connote that you have training and experience that employers prize. Software developers sit near the top of the IT ladder and make around $105,500 a year, the Bureau of Labor Statistics estimates.
IT titles don't always reveal the full picture of a job. And because so many IT jobs have transferable skills, it's common for an administrator to also play the part of an analyst, or a developer, or a technician. That said, titles matter, so you should always be thinking about what your job title says about your work and how to optimize your title. Adding a term like "senior," for example, can say a lot about your experience, work accomplishments, and leadership skills.
Start thinking about your IT career trajectory and how you can make the most out of your job titles.