It's no secret that a college degree can work wonders for your career, not to mention your confidence and self-esteem. But have you ever wondered who else might benefit from your hard work and commitment?
Earning a bachelor's or master's degree is quite an accomplishment, and it can have a profound effect on others, including your family, friends, and colleagues.
Whether it's a short-term impression or a lifelong impact, the following individuals and groups will very likely benefit from your academic achievements.


Sure, this one might sound like a no-brainer, but many college graduates don't fully grasp the positive influence they can have on their family—and their children in particular—once they've earned their diploma, especially if they're the first ones in their family to do so.
According to the U.S. Education Department's National Center for Education Statistics, 45 percent of kids who enrolled in school came from households where at least one parent had a degree. By contrast, just 26 percent of students came from households where neither parent had a degree.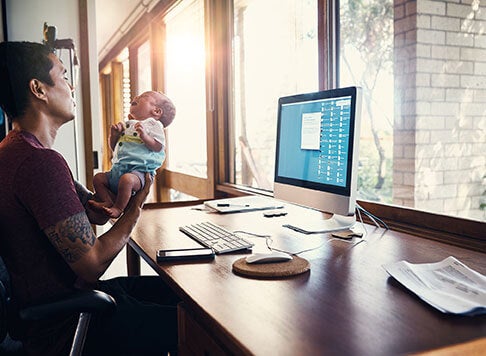 According to a Careerbuilder survey, 38 percent of employers said they had raised education requirements in the past five years, most of them citing increased job complexity as the primary driver of the trend.
Other reasons employers value more highly-educated employees, according to the survey, include higher quality work, more productivity, better communication, and as good sources of new ideas and innovation.

Many employees may already have these qualities, but completing a college degree demonstrates something more to employers. According to Career Profiles,
". . . people who have completed a college degree of some kind tend to have stronger analytical thinking skills than those who haven't. Furthermore, completing a college degree demonstrates something very important: that you have the persistence and dedication necessary to finish what you start. These two factors alone—apart from the specific skills you acquire throughout college—are enough for most employers to choose the college graduate any day of the week."
Thus, ability by itself is not what employers want—they need people who have the discipline and patience to translate those talents into tangible value for their organization. Earning a degree is one of the most effective ways to demonstrate that you offer both skills and the ability to execute.
The APLU is an organization focused on increasing degree completion and academic success. In 2015, it published a report detailing how college graduates benefit society at large, which concluded that
". . . although the public often emphasizes the benefits of a college degree to graduates themselves, the benefits to society are just as important. Through volunteer work, leadership, and philanthropic contributions, public university graduates enrich the civic and economic life of their communities. They also contribute more in taxes and are less reliant on government services than their peers whose highest degree is a high school diploma."
According to a white paper by the Lumina Foundation, college graduates are far more likely to volunteer, contribute to charities, vote/engage in politics, and regularly participate in school, community, civic, and religious organizations.
  

Nobody knows where the future will lead and who you might become along the way, but a higher education better equips you to set your course and follow it through to a satisfying outcome.
Your college degree is something you'll have for the rest of your life: the culmination of the hard work and foresight required to achieve your goals. Doors will open. Opportunities will arise. Success will be yours to savor. Do yourself (and others) a favor. Pursue your degree at WGU.