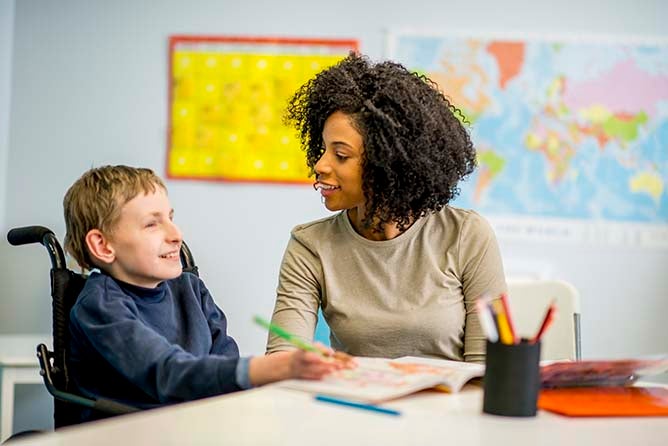 No one will tell you that teaching students with special needs is easy, but if you're thinking about pursuing special education, you might not find a more rewarding career. As a special education (SPED) teacher, you'll help each child find their unique talents and abilities and develop individualized plans to help them learn.
Unlike classroom teachers, who instruct large groups of students, SPED teachers work with fewer students but work with them more closely, forming deeper relationships with them. With a wide variety of students and settings, SPED teachers can choose to work with the whole student population or in a smaller setting that feels like the best fit.
Download our Becoming a SPED Teacher ebook here to learn more about the difference you could make as a special education teacher.