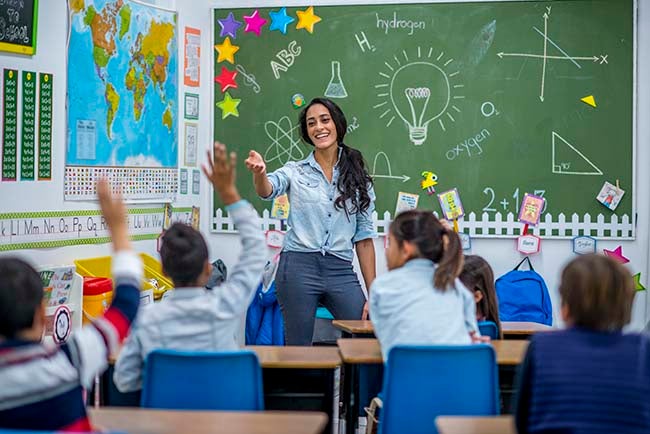 In its 2016 report "The State of Racial Diversity in the Educator Workforce," the U.S. Department of Education predicted that students of color—including Black, Latinx, Asian, and American Indian students—will make up 56 percent of the student body in public schools by 2024. By 2060, the Brookings Institution projects, white students will account for only 34 percent of the students in U.S. public schools, as minority populations continue to skew younger than white populations and as white students continue to enroll in private schools at higher rates than non-white students.
The U.S. Department of Education notes that teachers of color are more likely to refer students of color to gifted programs, help students of color confront racism, advocate for students of color in the school system, and develop more trusting relationships with students, especially students from similar cultural backgrounds. It also notes that teachers of color are positive role models for every student and can help break down negative stereotypes and prepare students to live and work in a multiracial society.
To learn more about the importance of teacher diversity, download our ebook here.