Wherever you are in your career, whether you're just starting out or have decades of experience in an industry, furthering your education by learning the latest best practices and theories of management and leadership will help you stand out in an ever more competitive job market. Below are 5 great reasons to earn a Master's in Management and Leadership.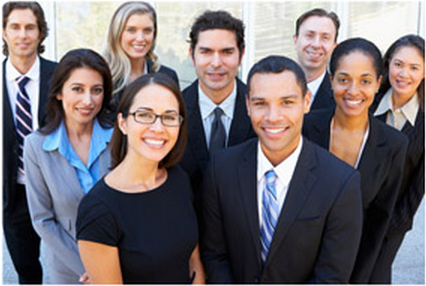 You want to advance in your current career.
This may sound like an obvious reason, but it's also indisputably true. Getting your Master's in Management and Leadership is a surefire way to send the message to your employer that you are serious about your career. Promotion and advancement decisions within an organization are based on a variety of factors – and they will vary from company to company – but all businesses want managers and executives with the education, acumen, and skills to lead. This degree will help get you there.
You want to start a new career.
What you learn in a Master's in Management and Leadership program will be applicable to just about any kind of organization, business, or nonprofit. This degree will challenge you in universal areas like managing and leading people, becoming an effective leader, management communication and leading teams. Whatever you've got in mind for your next career move, a Master's is a great way to make yourself relevant and valuable.

You want to reboot your skill set.
In the business world, many principles are unchanging. The laws of ethical leadership, the goal of maximizing efficiency, the importance of excellent customer service – these have been cornerstones of successful enterprises for centuries. With the rapid-fire evolutions in technology, though – not to mention the new paradigm of the global economy – you'll need to shore up and revitalize your skills and knowledge to stay competitive. Getting your Master's in Management and Leadership is a great way to strengthen and deepen your business knowledge while acquiring new skills and insights necessary for the 21st century marketplace.

You want to distinguish yourself in a glutted labor market.
Let's face it – there are exponentially more job seekers than jobs out there, and if you want to stand out to a hiring manager, you need to be distinct. While advanced degrees certainly aren't necessary for every job, leadership and management are assets you can leverage in any job search. Remember: the skills and knowledge you gain from an Master's in Management and Leadership degree will make you more marketable to a host of organizations, not just a particular type of corporation or business.

You want to be a leader in your organization.
For many, the best reason to pursue a Master's in Management and Leadership is the hope of eventually holding a leadership position within one's company or organization. While not required, it is a great way to learn the essentials of how to lead diverse teams, how to motivate employees, and how to build brand integrity. Good business leaders have the experience to be flexible and adaptable in a host of unpredictable scenarios, and earning your degree in management and leadership can help you become a more resourceful employee and leader in your own right.