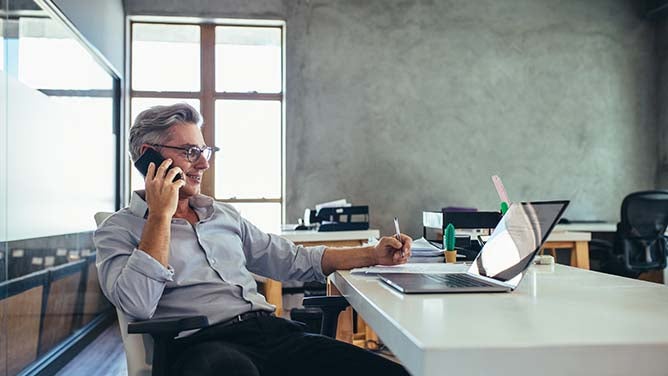 If you're in your mid-40s or older, and you're looking to launch a second career in IT—or even if you're just hoping to advance along your current IT career path—you may bring a lot of value to the table in areas that the technology sector increasingly prioritizes, including "soft skills" like strong communication and team leadership, according to TechRepublic. 
The question is, how do you convey that to a prospective employer? Plenty of rewarding IT jobs are available for older employees -- landing one is just a matter of understanding how to position yourself effectively. 
Four strategies for finding IT jobs later in life.
1. Showcase your experience effectively.
Explain how the knowledge you've accumulated through many years in the workforce would be an asset for the position you're seeking. Describe how it makes you an invaluable team member and how it sets you apart from other candidates. This includes both your knowledge of IT systems and any other relevant experience you've gained over the years. Be as specific as you can when citing examples, and consider the nontechnical skills you'd bring to the job as well.
For instance, if you're looking to transition into IT after a lengthy career in sales, highlight how your many years of experience connecting with people on a personal level and listening and attending to their needs would make you successful in several IT roles. This could include providing exceptional customer support, explaining complex systems to users, or persuading them to adopt smart cybersecurity practices.
Not every employer will be a good match for you. Some companies' cultures tend to be younger, especially in start-ups, and you might not want to be older than your colleagues. Reading online reviews and networking with other job seekers can help you get a feel for companies' attitudes toward older employees. Look for an environment where older workers' contributions are valued.
3. Make sure your IT skills are up to date.
Don't be discouraged from applying for IT jobs just because of your age. If you're having trouble finding work, programs are available to help older professionals market their skills and find suitable employment, such as AARP's Back to Work 50+ initiative.
There's an IT job waiting for you at a company that respects and values the unique experiences you bring, so go get it!