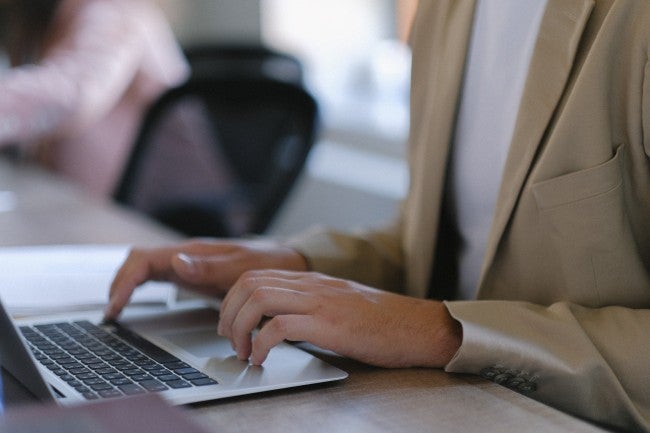 If you're looking to pursue a degree in cyber security, there's no better time than now. 
As hacking and data breaches reach an all-time high, the current demand for cyber security professionals is outpacing the supply. The industry is booming these days, and according to recent job reports, the need for cybersecurity professionals is only going to get greater. 
The U.S. Department of Labor Statistics' Information Security Analysts Outlook expects cybersecurity jobs will grow 31% through 2029—that's more than seven times more than the national average of 4%. 
So, what does all this mean for recent grads? For starters, a better chance at landing a job right out of college. The cybersecurity job market has grown so rapidly over the past several years that applicants usually have lots of options in a variety of industries, including everything from healthcare to government. But in order to land a job in cybersecurity, first you'll need the right education. The good news is there are many options for cybersecurity degrees and certifications to help prep you for your career path. 
The curriculum for cyber security degrees will be different depending on where you get your degree. However, most cyber security programs include courses like data and web security, IT basics, cyber law, risk management, technical communication, digital forensics, web development and more. 
Keep in mind that the tech world is always changing, so it's important to pick a degree program that can keep up with the latest industry knowledge and techniques needed in the field. WGU's online degree program in cybersecurity includes 14 top industry certifications. Plus, the curriculum is designed and regularly updated by the Information Technology Program Council, meaning you'll learn the latest in systems and services, scripting and programming, data management, and the business of IT. 
If you're a creative problem solver, enjoy working in a fast-paced environment, and have a passion for tech, a career in cyber security could be right up your alley. As a cyber security pro, you can expect to play a critical role in keeping companies and their customers safe. Generally speaking, entry-level cybersecurity professionals handle tasks like log monitoring, maintaining backups, and managing updates. 
Best of all, employers are willing to pay big bucks for people who are well versed in computer science, coding, and data security—and have the education to back it up. In fact, the median base salary of a cybersecurity professional in the U.S. is about $98,300 per year. 
If you're looking to launch a career in cyber security, here are some entry level jobs that might interest you:
Cybersecurity technician.
Responsibilities: Entry level cybersecurity technicians play an important role in securing an organization's computer information systems. Organizations are often hiring this role because these professionals are key in getting the detailed work done. Being a team player is an important quality to have as a cyber security tech, as they collaborate often with the IT team when systems are taken down by cyberattacks. To excel in this position, you'll need a combination of technical skills that focus on network security and information systems, as well solid project management and problem-solving skills. The level of knowledge you need to have isn't expert—but you do need to know what you're doing in the cyber realm.
Education: In most cases, employers require a bachelor's degree. The most common majors for cybersecurity techs to study are computer science, information technology, and engineering.

Salary: Cyber techs can expect to make around $75,000 a year, according to CyberSeek.
Outlook: Overall, the demand for cybersecurity specialists is expected to increase by 28% over the next decade according to the U.S. Bureau of Labor Statistics.
Responsibilities: A cybercrime analyst is similar to a security analyst, and keeps a constant eye on potential cyber threats coming to an organization and implements changes to increase security. They manage and configure tools to monitor network activity, analyze reports to check for suspicious activity, identify network vulnerabilities through testing and vulnerability scans, and apply security patches to increase protection. This can ben an entry level position with opportunities to level up to higher positions in security analyst realms.
Education: Most cybercrime analyst positions require a bachelor's degree in a computer-related field. Employers usually prefer to hire analysts with experience in a related occupation.
Salary: The average pay for a cybercrime analyst is $99,730, according to the U.S. Bureau of Labor Statistics.
Outlook: More organizations are adding budgets for cybersecurity pros, so there are many job opportunities available with the number of opportunities expected to grow. The U.S. Bureau of Labor Statistics expects a 31% growth in hiring for cybercrime analyst roles between 2019 and 2029.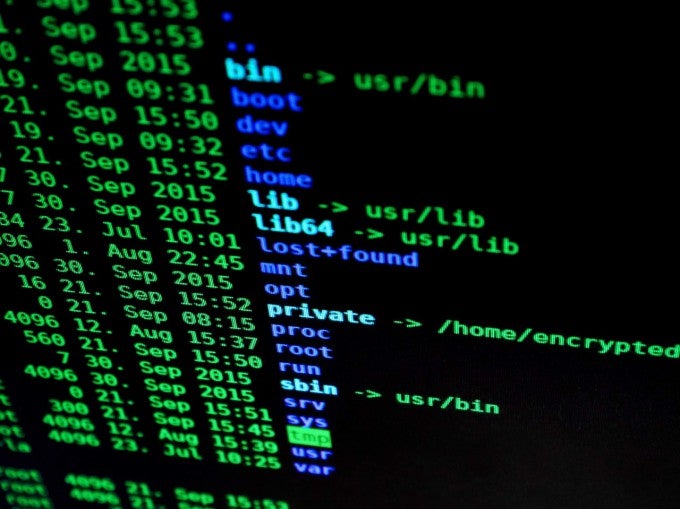 Responsibilities: When a cyber security breach happens within an organization, it's usually the incident response analyst who's first on the scene. It's their job to figure out exactly what happened, what data was compromised, and what the follow-up actions should be. They also identify security flaws and weaknesses, and perform security audits and risk analyses. Solid research and communication skills, plus the ability to problem solve are some qualities that will come in handy in this role. This is an entry-level position because it mainly focuses on response time and less on the actual processes to fix issues that arise.
Education: A degree in cyber security or information technology is a great place to start on the path to becoming an incident analyst. 
Salary: The average entry-level incident analyst falls in a salary range from $64,000 to $70,000 according to PayScale.
Outlook: The Bureau of Labor Statistics doesn't provide specific job growth data for this position, but we can assume that, like the rest of the cyber security industry, there will be a significant increase in demand for this role.
Responsibilities: Like the job title implies, an IT auditor regularly checks that IT processes and systems are running smoothly, specifically those related to security and risk management. If problems are identified, IT auditors are responsible for communicating their findings to others in the company and offering solutions to improve processes or systems to ensure they're secure and compliant. A great attention to detail and solid research skills are important to have in this role.
Education: Entry-level IT auditor jobs usually require at least a bachelor's degree in computer science, management information systems, accounting, or finance. 
Salary: The average salary for an IT auditor is $68,000, according to PayScale. Entry level salary ranges are subject to shift based on where you live, the organization you work for, and more.
Outlook: Thanks to the quickly changing dynamics of the cyber-threat landscape, IT auditors are currently in high demand and job prospects look strong in the coming years.
Junior penetration tester.
Responsibilities: The main job of junior pen testers is testing out an organization's security controls. They assist the senior-level pen tester to find an organization's cyber weaknesses before bad hackers do. They also make necessary improvements to protect the organization from future cyberattacks. Some of the skills needed to excel in this position include experience with scripting or coding and knowledge of information systems and network security. 
Education: Many junior pen testers enter the field after completing a bachelor's or master's degree in computer science, IT, or cybersecurity.
Salary: According to PayScale, the average salary for a penetration tester is $70,000, with more experience leading to more money. Salary ranges can shift depending on if you are strictly entry-level, or if you have some experience under your belt.

Outlook: There will be greater demand for penetration testers as more organizations recognize the need for increased cyber security. According to the U.S. Bureau of Labor Statistics, employment for pen testers is projected to grow 31% from 2019 to 2029, much faster than the average for all occupations.
Responsibilities: A systems administrator is in charge of setting up, maintaining, and managing a company's networked system of computers to make sure all computing operations are secure and running at prime performance. Other responsibilities include troubleshooting hardware, software, and networking issues. The ability to multitask, communicate, and problem solve are just a few skills that will make you more marketable as a systems administrator. 
Education: Most employers require network and computer systems administrators to have a bachelor's degree in a field related to computer or information science. Others may require only a postsecondary certificate or an associate degree.
Salary: The average salary for a systems administrator is $83,510 per year, according to the U.S. Bureau Department of Labor and Statistics. 
Outlook: Job prospects for systems administrators looks solid. According to the U.S. Bureau of Labor Statistics, employment is projected to grow 4% over the next decade, about as fast as the average for all occupations.
If one of these cyber security positions appeals to you, the world definitely needs you. The industry job outlook is better than ever—salaries are high and demand is soaring. Whatever your desired specialization might be, you could benefit from an IT or cyber security-focused degree from WGU. Take a look at WGU's online degree programs and certifications and start exploring your options now.