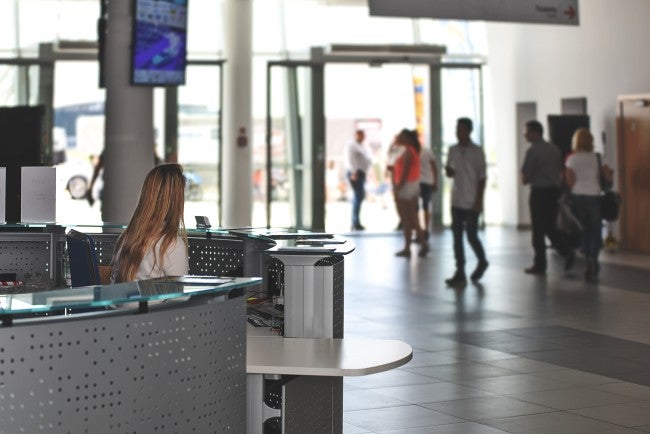 Do you dream of a career in healthcare or public health, but aren't sure you want to see patients? Do you love the idea of helping others, but not as excited about unpredictable hours or situations? Are you currently working in nursing or medical assisting and ready for something new? If you have the passion to enter the healthcare system but don't want to be involved in patient-care, healthcare administration could be the perfect fit for you.
Administration, sometimes called medical service management, is a popular choice for many people who want to help others. Health care is one of the fastest growing industries and public health has top job satisfaction rates. This guide will help you learn about the ins and outs of administration in health care, from salary to education, and help you determine if it's the right fit for you.
What is healthcare administration?
Administrators are in charge of planning, directing, and coordinating health services. They could manage an entire hospital or facility, or manage smaller clinical areas or departments within a hospital. Some administrators are in charge of a small medical practice or group of physicians. Administrators in health care can work in a variety of areas like nursing homes, hospitals, clinics, private practices, schools, and more.
Administrators in the healthcare system can have a variety of job titles such as:
Hospital admin

Healthcare executive

Medical and health services manager

Healthcare manager

Nursing home manager

Administrative manager

Health administration manager
What does a healthcare administrator do?
The daily administrative responsibilities in healthcare can vary greatly based on location, he size of the health care organization, and more. Some administrators have much more healthcare paperwork to do, while others have staff that do paperwork and their job is to oversee all the admin work in the health care facility. But many administrators could have healthcare responsibilities such as:
Improving efficiency and quality of healthcare services

Creating goals and objectives

Making sure the organization is compliant with laws and regulations

Recruiting efforts

Training of staff members

Financial management of patient fees and billing

Work schedule creation

Approve and monitor spending

Represent the organization at investor meetings

Organize records of the facility equipment and services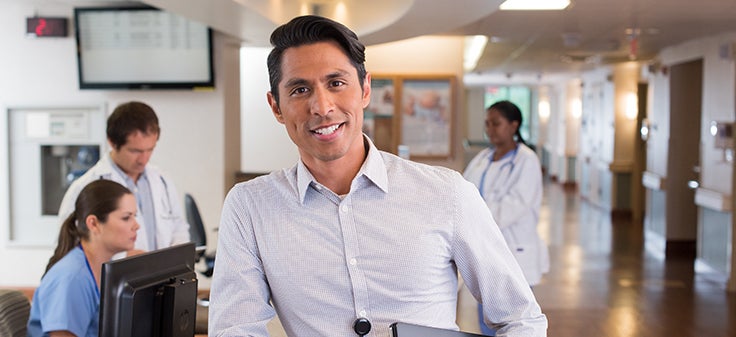 How much do healthcare administrators make?
The salary that administrative employees of health care make will vary greatly based on their Bachelor or graduate degree, the type of job, the location, the facility where they work, and more. Those in healthcare administration can expect lower pay and job titles when they first get started, and then as they gain experience and possibly pursue more education, their opportunities will increase dramatically. 
Entry-level healthcare administrator salary.
According to the Bureau of Labor Statistics, the entry-level salary for healthcare administration is over $58,000 per year, slightly higher than the national average annual salary. Most entry-level health administration jobs will require you to graduate as a Bachelor of healthcare management, health information management, or a related field. This entry-level salary will largely depend on where you're working and the job title you can get right out of the gate.
Healthcare administrator average salary.
According to the Bureau of Labor Statistics, the average salary for healthcare administration in the U.S. is over $99,000 per year, much higher than the national average. Healthcare administration can expect a steady income as the healthcare industry continues to grow and become even more valuable. The longer you work in health administration, the higher your salary will grow. You can also expect a salary increase if you pursue a graduate degree, such as an MBA in Healthcare Management, or Master of Health Leadership. The top 10% of administration professionals make an annual salary of more than $182,000. This field is incredibly lucrative and could be an ideal fit for you.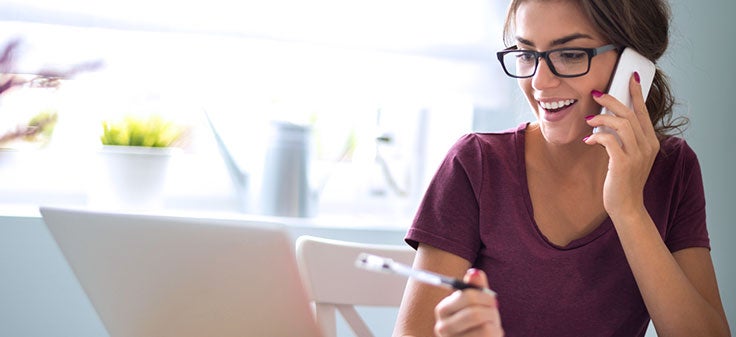 How to become a healthcare administrator.
There are many routes you can take in order to become a healthcare administrator. For almost all health services managers, a bachelor degree in business or nursing is the first step. However, to really be impactful in the field, a master's degree is likely needed. An MBA with an emphasis in healthcare is a great degree choice, as you'll learn needed management and leadership skills and how to apply them directly to a healthcare setting. A master of health leadership could also be a great fit for those wanting to enter healthcare administration. You want a degree that can teach you about business aspects such as finance and strategy, leadership aspects like communication, and have that additional healthcare knowledge that will help you be successful in that particular field. 
Health administration requirements.
There are a few particular skills that are needed for healthcare administrators to be successful. If you possess these skills, this line of work could be the perfect fit for you.
Analytical skills. Health services managers must be able to understand regulations and laws and apply them to their facility.

Communication skills. Healthcare administrators are the ones that many of the staff go to with questions and concerns. Administrators need to be able to communicate effectively to help.

Focused. There are many small details that are important in the operation of a hospital or clinic, and healthcare admins need to be on their toes.

Leadership skills. Health services managers often are managing or in charge of other employees. They need to be able to lead decisively and compassionately.

Tech skills. In the world we live in, technology is ever-present. Healthcare administrators will be faced with software and equipment they need to know how to operate correctly.
If you are passionate about the healthcare industry but don't want to work directly with patients, health administration could be the perfect fit for you. Get started on your degree and get started on the path today!