If you are considering a career in information technology because you always loved video games as a kid, software development is a career path that you should look into. With fast employment growth, high salaries and the ability to engage both the analytical and creative sides of your brain, software development is one of the most exciting career paths available for people with IT degrees. Who knows? You may just create the next social media craze.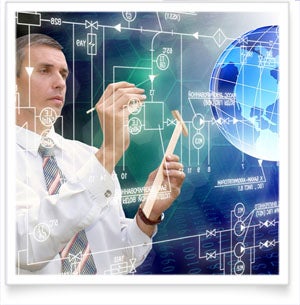 What is a software developer?
As the job title suggests, software developers create computer programs - everything from digital games to customized software. As a developer, you may use your skills to create applications that perform specific tasks on a computer or develop the underlying systems that control computer networks and run other technological devices. Software developers analyze the needs of the market, create programs to fill those gaps, design each individual piece of the system and plan out how those pieces will fit together. You may also collaborate with other people in the IT field to create software.
Should I have experience?
It is imperative that you gain experience if you want to pursue a career in software development. Because it is a career path that requires a very specialized set of skills, you will need to constantly refresh your knowledge of the latest tools and computer languages in the industry. If you have not developed programs on your own time already, you may want to pursue an internship in your field of choice (such as finance, gaming etc.).
What is the job outlook like?
The job outlook for software developers is bright, with employment expected to grow 16 percent faster than average between 2010 and 2020. The median salary for software developers is approximately $90,500 per year, which also makes it a lucrative field.
---