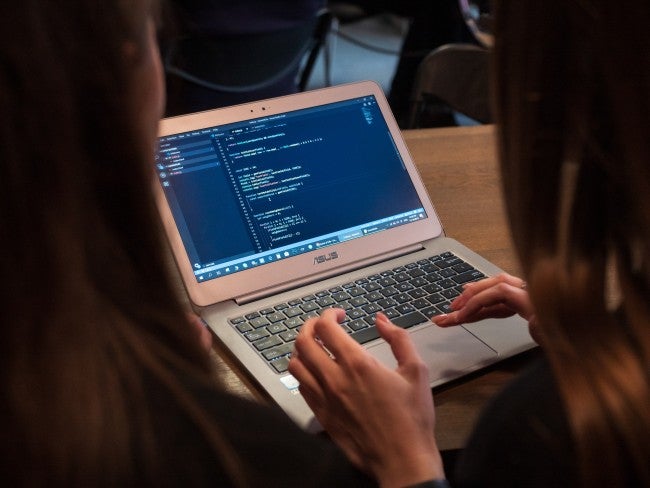 If you're looking for a stable, high salary job, information technology careers continue to deliver. By 2029, the Bureau of Labor Statistics (BLS) predicts double-digit job growth for software developers, cybersecurity analysts, and database administrators. These careers are expected to continue to be crucial for the growth of the technology field into the future. Not to mention that the median compensation for a software developer is $107,510—that's $51,510 above the national average salary!
Discover why technology is a career field full of stability and opportunity, what employers are looking for when it comes to professional tech skills, and how you can get started in this high-demand field.
Yes, information technology provides stable careers with excellent pay. Which is incredibly important considering our nation's record-high unemployment levels and uncertain economic future. Opportunity abounds in all kinds of professional industries—as demand grows and times change, tech is a constant in every field. In addition to providing stable jobs, the technology industry affords high satisfaction rates. Glassdoor, for example, recently ranked software engineer as the #7 best job in America. Plus, 14 other technology careers made its Top 50 Best Jobs list.
Which IT jobs are the most stable?
Developer, computer scientist, data analyst...the list of jobs that employers and companies are looking for in the IT field is extremely long! But there are some IT employment opportunities that are more stable than others. Here's a list ranking the six best technology careers with the most stability and highest average salaries.
1. Cybersecurity analyst (information security analyst).
When ranking top IT careers, cybersecurity analyst often tops the list. With a predicted 31% growth rate and $99,730 median salary, it has both the high security and salary today's job seekers value.  
So what does an information security analyst do? To work as a cybersecurity analyst, you should be detail-oriented, be analytical, and love to problem-solve. Good analysts must also be innovative so they can predict risks and develop new ways to shield their organizations' systems and networks from external (and sometimes internal) threats. They analyze systems and networks, devoting time and energy to ensuring everything looks stable and secure.
As for day-to-day activities, information security analysts:
Plan, implement, upgrade, or monitor security measures to protect computer networks and information.

Ensure security controls are in place to safeguard digital files and vital electronic infrastructure.

Analyze issues as they arise to help prevent future issues.

Respond to computer security breaches and viruses.
To become an information security analyst, you should have at least a bachelor's degree, if not a master's, in cybersecurity, with knowledge in telecommunications, networks, and computers—as well as solid management and customer service skills.
Are you an avid gamer? Or do you have an eye for details but love to think outside of the box? Then a job in software development may be your dream career.
Software developers have a unique role within information technology in that they are both analytical and creative—with excellent project management skills. Many hold a four-year degree and oversee the entire process for software development.
As a software developer you'll:
Determine users' needs and the core functionalities to meet them.

Identify security and performance requirements.

Design software and instruct programmers on how to code and test it.

Redesign programs to fix problems or make improvements.

Perform ongoing software upgrades and maintenance for customers.
With nearly 1.5 million jobs in the U.S., the demand for software developers continues to climb. In fact, the BLS projects a 22% growth rate over the next decade. And salaries are sure to rise too, currently averaging at $107,510.
Do you know the difference between software developers and engineers? No worries! Many people confuse these roles as they were both originally classified as computer scientists in the 1970s.
While a software engineer may be involved with software development, few software developers are engineers. However, both IT careers are crucial for supporting our strong, ever-evolving tech sector. This is why software engineers have the same promising job outlook (22%), education requirements, and six-figure salary ($107,510) as developers.
According to Computer Science Degree Hub, software engineers "use engineering concepts across the software development life cycle…connecting the client's needs with applicable technology solutions." So while a developer focuses on creating functional software programs, an engineer focuses on applying engineering principles to the design, development, maintenance, testing, and evaluation of computer software. A computer science or software development degree could both be helpful in preparing you for this career.
In addition to being able to work effectively alone or with remote teams, software engineers typically have:
Technical expertise with open source tools and projects.

Proficiency in pattern design, automated testing, and fault-tolerant systems.

Knowledge of creating and maintaining IT architecture, large-scale data stores, and cloud-based systems.

Familiarity with building scalable data pipelines and domain-specific languages.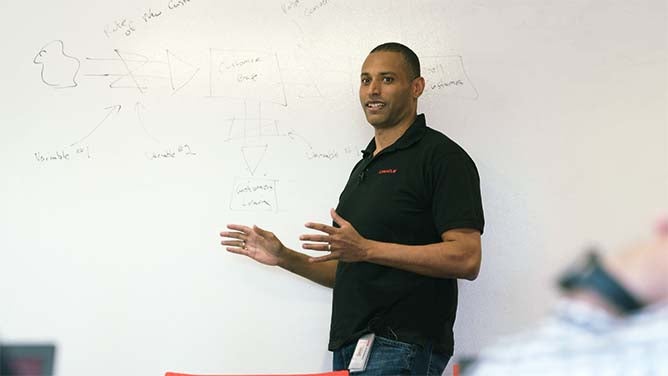 4. Database administrator.
This is another stable IT position, boasting a 10-year growth rate of 10% and annual salaries ranging from $50,000 to $138,000. Database administrators must be well versed in web development, scripting, data science, and data management. That's why earning a data management or data analytics bachelor's degree is crucial for taking on this role. The more education and experience you have, the more you'll earn.
Often called DBAs, database administrators manage new database development, monitor database performance, and perform ongoing support. Their primary purpose is to ensure data analysts and other users can quickly and easily find the information they need. DBAs also are responsible for database security, since many databases contain sensitive (personal or financial) information.
As a database admin, your daily activities will often include securing, backing-up, and restoring data, creating administrator databases, updating permissions, and more. 
When it comes to stable careers, becoming a web developer is a safe bet for long-term employment. Nearly every business today has a website. And, according to the U.S. Department of Commerce Statistics, e-commerce retail sales have nearly tripled between 2007 to 2017.
This equates to a tremendous need for good website design and development. As a web developer, you'll do both. You'll be responsible for a website's look and feel, as well as all of the technical elements that keep it running. This can include:
Creating and testing website applications.

Writing code and orchestrating a site's layout.

Monitoring web traffic.

And sometimes creating content.
Since the web developer position requires less education than other IT jobs (typically an associate or bachelor's degree), its median salary is comparatively lower—averaging at $73,760. However, that's still well above the average U.S. salary. And the job outlook for web developers also outperforms other professions with a projected 8% growth rate by 2029. Now's the time to get your foot in the door.
6. Computer systems analyst.
Sometimes called a systems architect, computer systems analyst rounds out our top IT careers list with a 7% forecasted growth rate and $90,920 median salary.
Is this the right tech opportunity for you? If you enjoy both the business and IT world, then yes. The BLS reports that "computer systems analysts study an organization's current computer systems and procedures, and design solutions to help the company operate more efficiently and effectively. They bring business and information technology together by understanding the needs and limitations of both." That's why some organizations hire analysts with skills in IT but degrees in business.
Other responsibilities for computer systems analysts include designing/developing new systems, configuring existing hardware and software platforms, and training users. It's also important to note that these analysts specialize in a variety of computer systems based on their organization's needs, such as financial or engineering-oriented platforms.
How can I get a job in IT?
Because technology is such a critical component of modern life, qualified IT professionals will be in high demand for the foreseeable future. If you have a passion for tech, you can cash in on these stable jobs by earning a bachelor's degree in the IT field that best suits your interests. 
WGU has nine bachelor's and four master's programs for you to choose from—all of which are 100% online with no set log-in times. So you have the flexibility to still work full-time, gaining valuable experience in the IT world, while getting the degree you need to move ahead.
WGU's programs also prepare you to earn the certs you'll need to demonstrate your IT knowledge and skills. And while the six IT jobs we listed here pay extremely well, these certifications will help you maximize your earning power and secure your position in one of the world's top industries.