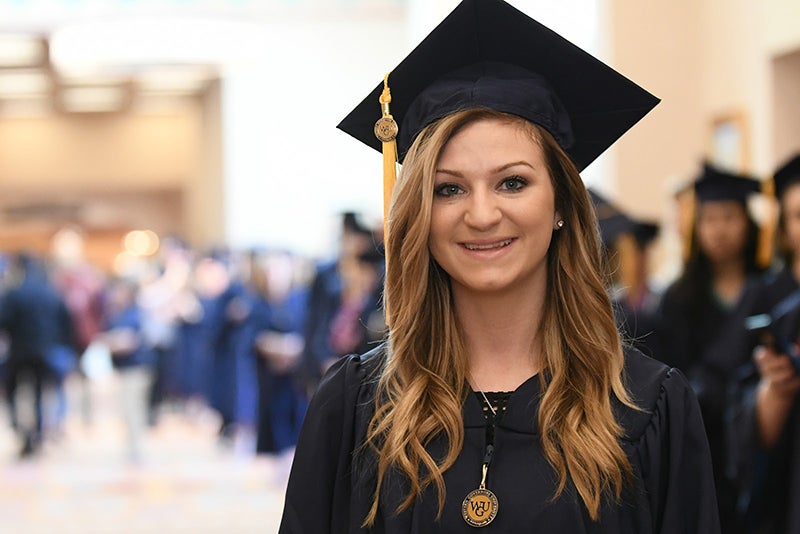 What is a nonprofit university?
Nonprofit universities, for-profit universities, public and private colleges, sometimes the jargon associated with picking a college can be confusing. Discover the differences between all these types of universities, and find out specifically how nonprofit universities (like WGU) can benefit students.
For-Profit University: A for-profit institution is a college or university with shareholders who have an ultimate purpose to make money. For-profits are privately run. For-profit institutions charge tuition, and that tuition often goes back into the university for marketing and recruiting. There are often flexible types of degree programs offered at for-profit universities, and for-profit universities are continually gaining traction around the country.
Nonprofit University: Also known as not-for-profit universities, these colleges are the more traditional colleges that come to mind. They receive funding from the government, tuition, and endowments. That money is generally used to put back into the curriculum, instruction, and other college operations. Nonprofit institutions can have a variety of offerings, from traditional daytime degrees, to completely online programs.
Private College: Private colleges and universities are funded by endowments, tuition and donations. A private college can be a for-profit or nonprofit institution.
Public University: Public universities usually receive their largest chunk of funding from the state. They also may rely on tuition and donations for funding. Public universities are nonprofit institutions.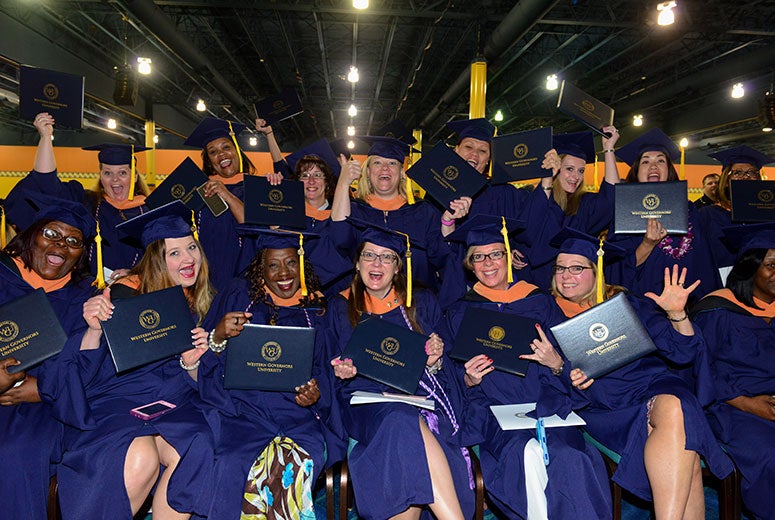 How does a nonprofit university benefit me?
Every student needs to consider which type of university experience is best for them. Traditional, online, for-profit, nonprofit….all of these schooling experiences have their benefits. For example As a nonprofit university, Western Governors University has unique insight into how their nonprofit system can really benefit students.
Nonprofit universities charge tuition, and use that tuition to make the school run, helping the students learn and using their income to benefit the students.


Nonprofit universities are usually accredited universities, meaning that your classes and degree holds more weight. The NWCCU (WGU's accrediting commission) is one of the major accrediting commissions recognized by the Department of Education. Regional accreditation is the gold standard, and it is the type of recognition that traditional universities hold.


Nonprofit universities are focused on improving the student's experience and increasing student success, rather than generating revenue.


Nonprofit institutions operate independently of an owner structure and are free to focus on providing quality education to students.


Nonprofit universities are generally the less expensive option, due to state funding and other cost-saving efforts.
How does WGU as a nonprofit benefit me?
WGU is the nation's first accredited competency-based university.


WGU's undergraduate tuition is about $6,500 per 12-month year.


WGU is a data-driven university.


WGU is solely focused on student learning, as opposed to conducting university research, or sports.


Learning resources are all online, so you do not have to purchase books.


Because we are online and nonprofit, WGU is able to serve students who are not well served by traditional colleges and universities.


Students are able to work through courses at their own pace, so the faculty is free to work with them individually, providing one-on-one guidance and support.
Learn more about WGU and see how our nonprofit institution can benefit you, and help you meet your academic and career goals.