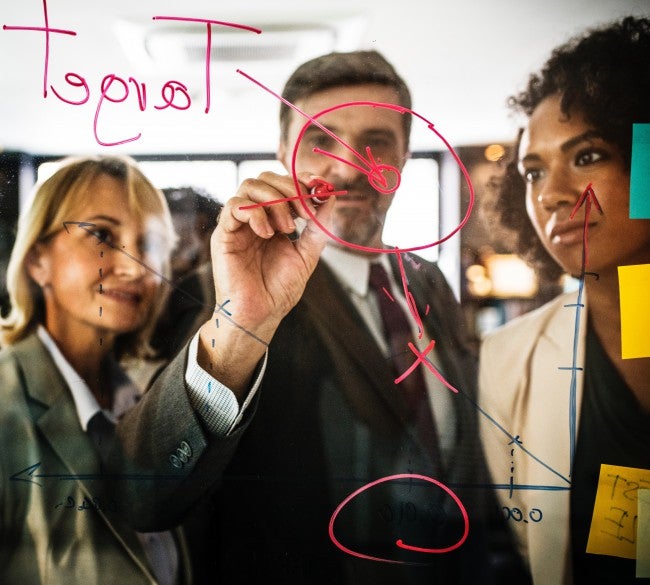 Every organization and industry needs managers to help it succeed. Management helps make job responsibilities clear, helps keep everything organized and prioritized, and ensures that every employee has someone to rely on. Because every industry and organization needs effective managers, learning good management skills is vital to success.
Many people learn effective management through their MBA degree. These degrees are specifically made to help people obtain more leadership and management skills, and be prepared for management positions.
Organizations also need employees to succeed. Employees who are driven to accomplish tasks, work with management and each other, and who have the skills needed for each project are vital to success.

One important thing that good managers and employees alike can focus on within their organization is human capital.
Employees and managers should take human capital seriously; investing in human capital can make employees indispensable to companies and employers. Similarly, managers who look at employees as human capital may find themselves valuing their employees more.
Before you can invest in your human capital or value it in your employees, you need to understand what it is. Human capital is an intangible asset, that won't be listed on your company's balance sheet. 
Human capital can be classified as the economic value of a worker's experience and skills. While considered an economic term, managers should look beyond profitability and instead look at the intangible assets employees bring to the table. 
Managers who have the right training and education understand that these intangible assets and soft skills are crucial for an organization's success. And when employers are willing to look at employees as human capital, they can see the value in the soft skills they bring. Some of these intangible assets include intelligence, health, loyalty, punctuality, education, and more. An employee's education, experience, and abilities all have economic value for employers, and for the economy as a whole. 
While human capital is measured in intangible assets, there are definite tangible repercussions of investing in it, because it can increase productivity and profitability. Employees who are highly educated and trained, and have the skills to accomplish more, add to a profitable and productive organization.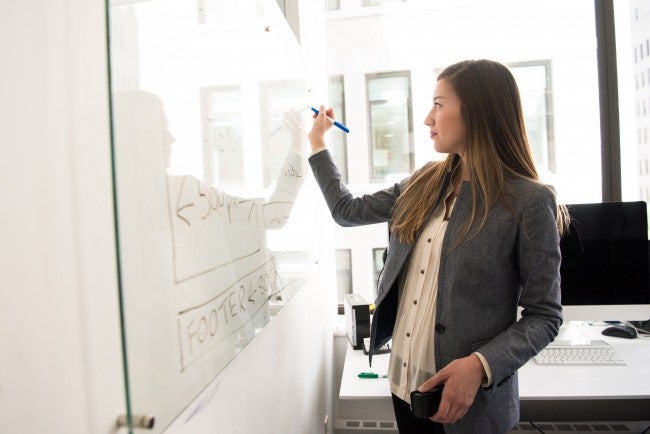 Investing in your human capital.
Employees need to understand how to invest in human capital so they can bring valuable skills to their employers. These intangible assets are vital to increase job security and positive work environments. Employees who understand how to improve their human capital make better workers, and are valuable for employers to keep around. There are many things employees can do to invest in their human capital. 
Gaining more education and certifications. Getting a degree is a great way to invest in your human capital. The more education you have, the more valuable you become to your employer. A bachelor's or master's degree shows an employer that you have learned valuable skills that are important for your industry, that you're dedicated and willing to work hard to accomplish a goal, and that you're invested in your career and future. Getting a degree doesn't have to be overwhelming or stressful. Schools like WGU mean that you can continue to work full-time while attending school online. WGU works on your schedule, so you can fully invest in your education and human capital, while staying up with your career responsibilities. 
Understanding where your industry is going. It's incredibly valuable to stay updated on your industry and its future. Researching blogs, podcasts, and news articles that will inform you about your company and industry will help you be better at your job. Utilize your connections at work to help you find the best ways to improve your knowledge about your industry. Even chatting with coworkers about the future of your industry and the trends can help you become informed and increase your human capital. Taking the time to research and improve your understanding is valuable to your human capital.

Build solid relationships with employees and managers. When you have good relationships with other employees and managers, you are a more vital part of the team. Managers don't want to let employees go when they like working with them and have a good professional relationship. By going out of your way to make connections with other employees and managers, you'll help increase your human capital. There are many ways to build up your relationships, from joining in on social activities, to chatting in the breakroom, to reaching out to offer or ask for help on projects. Remembering names, details of their professional and personal lives, and paying compliments to managers or employees can help you establish this vital relationships.

Understand your professional goals. If you don't like your job, it will show. And employers won't view you as vital to your organization if that's the case. The best thing you can do for your human capital investment is to be clear and understand your own professional goals. By identifying what you want your future to look like, you're more likely to go for your goals and be engaged in your preparation for the future. It can be beneficial to identify someone in your industry who you admire, and line up your goals to help you get there. Writing down your goals can help you feel like they are more attainable and remind you what you're working toward. Being clear about your professional goals is a great way to invest in your personal human capital.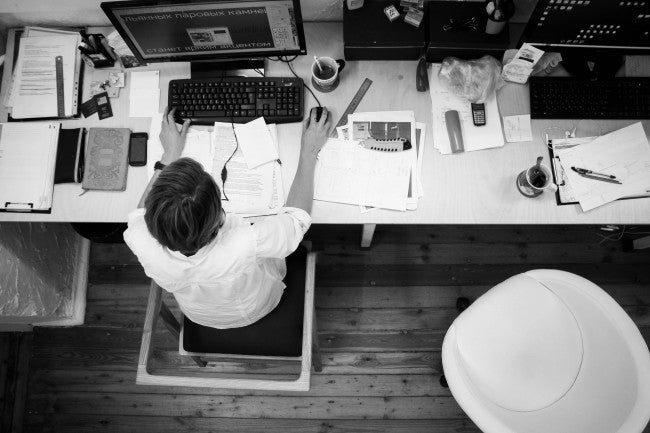 Human capital management.
While it's important for employees to invest in their own human capital, it's also important for managers to know how to help employees and manage human capital. A business management degree can help you be prepared to be a great manager of human capital. The tools you learn as part of your degree will help you understand human capital, and be prepared to be a good manager in any industry. These are the following things you need to consider as manager to best invest in your employee's human capital.
What kind of people do you need, and how do you recruit them? It's crucial to understand what kind of employees you need, what skills they need to have, and how you can attract them to your organization. Research current recruitment trends, work with other employees to learn what skills are needed to fill roles, and research HR trends to help you understand the human capital trends that are valuable for employees.

How do you train your employees for the best chances of success? Understanding the right way to train your employees will help them feel excited about their job, and want to stick around. Proper training is another element of human capital; it's an intangible element that helps employees feel confident about their role and responsibilities. 

How do you keep your employees productive and involved? Ensure that your employees feel valued and that they are key players in your organization. It can be smart to regularly meet with employees to gauge how they feel about their work. Find out what kinds of tasks they enjoy and work to try to give them some of those tasks at least occasionally. Find management or leadership opportunities for employees that enjoy that so they feel engaged and involved. 

Do employees have enough incentive to keep performing business operations? Are you paying your employees enough? While you need to stay on budget, it's important to understand that investing in employees and human capital is just that, an investment! You need to be willing to spend money on employees to keep them engaged and responsive to their business responsibilities. Employees that have human capital and have invested in their career through education, continued learning, and experience expect to be paid for the time and investment they have made. Being unwilling to compensate employees can be a huge reason for high turnover and dissatisfaction. 

How do you develop your human capital to take on larger operations over time? Investing in employees means that over time, they will grow and develop to help you expand and improve your organization. What steps are you taking to help develop your employees and their human capital? You could hold regular seminars and training to help encourage continued growth. Some organizations have book clubs where the company pays for books and other resources so employees have access to more knowledge. Award systems, new responsibilities and opportunities, and financial help can all be ways that human capital can grow within your company. 

What is the structure of your human capital, or team structure? It's important to take a careful look at your team structure to determine if your human capital can thrive within your organization. Ensure that employees understand who they can turn to with questions or concerns, and be clear on what the system and chain of command should look like. The right team structure will lend itself to improved human capital, and better management. 
Human capital is more than just an industry buzzword. Employees and managers who invest in human capital will find that their organization and careers thrive due to the intangible, but vital assets that human capital brings to the table.