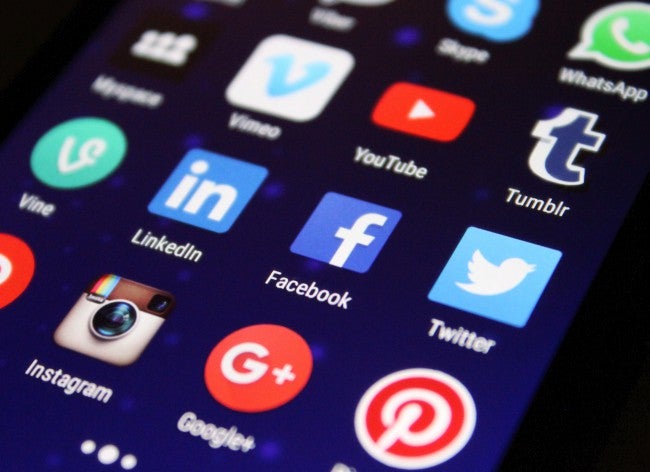 Twitter, YouTube, Instagram, Facebook. Every day it seems like a new social media application pops up, changing the way everyone from teenagers to grandparents, utilize technology.
Since the early days of Facebook and Myspace, businesses have had to start getting involved with social media and digital marketing to stay competitive with their customers. They have fought to find their place in this virtual world, and many are doing a great job of harnessing a social media strategy that will benefit their sales.
In this article, we review the changes of traditional marketing promotions over time, and identify the best ways for companies to utilize social media marketing for their advantage.
Changes in traditional business marketing.
Some of the principles of traditional marketing have drastically changed since the days of radio ads and newspapers ads. While things like direct mail and radio spots used to be the key to making sales in traditional marketing, digital transformations have sent ripples through the industry.
From shifts in focus, attention span, and approach, new digital marketing techniques have dominated businesses strategies and social media marketing campaigns. The industry has had to change in order to keep customers involved in the process.
Social media and advanced tech are forcing advertisers to keep up with the times and adapt their strategies to meet new demands of mediums, and the customer.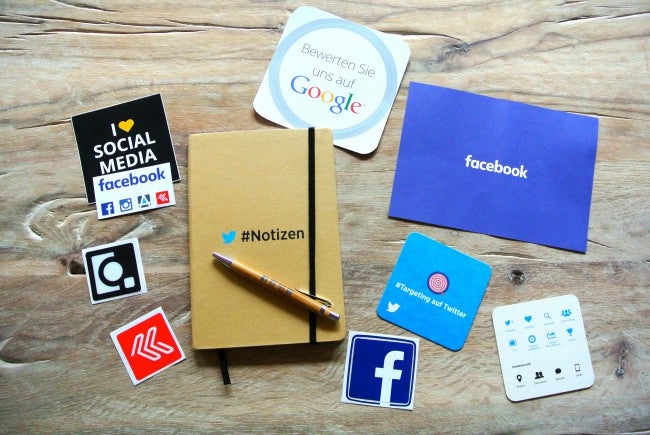 TV ads in traditional marketing.
TV advertisements have changed and adapted as technology has shifted. They started with black and white ads and today, are even part of streaming television on your computer.
Today's consumer is very different from customers of the past. Previous TV marketing tactics relied on making sure that the consumer knew they were watching an ad, being concise about the product name, and explaining, sometimes in detail, exactly what a product could do.
Television ads in previous years were longer, and often less of a production. Usually these ads were more simple, shot locally by advertising agencies, and much longer.
As recently as 2010, television trends have seen advertisers buy even shorter ads, and pay much more for the space. As shifts in technology have made our consumers more demanding, advertisers have to get to the point more quickly, and in a more interesting way.
TV ads often require thousands of dollars and high-level production to be successful. Gone are the days of live-commercials after a show; today's TV advertising is mainly high level productions or product placements.
Experts predict linear TV and streaming will never go away; instead advertisers are having to find creative ways to attract attention to commercials as viewers are increasingly unsatisfied with having to watch them.
The Super Bowl is a great example of how advertisers can work to make people interested in commercials. Many fans can't wait for these ads to air, and continued devotion to ads like this will enhance how TV marketers can utilize their platform.
As advertisers understand better the realities of TV advertising and their consumers, their strategies have shifted to meet current needs.
Newspaper ads in traditional marketing.
Many people say that print is a dying medium, but in its heyday, newspaper advertisements were critical to brand success. In some ways, newspaper can be considered some of the earliest forms of traditional marketing.
As early as the 1700s, people were using newspapers as advertising space. While in this early period it was used more for personal classifieds, by the 1880s, retailers were buying newspaper space to display their goods and rise above the competition.
Newspaper advertisements have always been a place to try and catch eyes. Though the style of ads has shifted over time to less words, more eye-catching graphics or bold statements, the idea has remained to attract readers with great deals or products.
As consumer attention spans have gotten shorter, newspaper ads have shifted to try and meet needs, and then declined as advertisers have turned to other mediums.
This isn't to say that newspaper advertisements are dead; new surveys show that 69% of the population still reads newspapers. But advertisers have had to shift to create ads that will work digitally and on paper, as many consumers read their paper online. This combination of traditional marketing and digital marketing is a great marketing strategy that businesses try and utilize.
They also have to understand that consumers don't want to wade through ads, so making their advertisement stand out and impactful is crucial to success. This is why direct mail campaigns are often no longer beneficial as a traditional marketing strategy—customers don't like wading through papers they don't want, to get to the mail they do want.
As advertisers continue to find ways to make newspaper ads adapt to the current needs of consumers, they will find their digital and traditional efforts combine in a single marketing strategy that is great for business.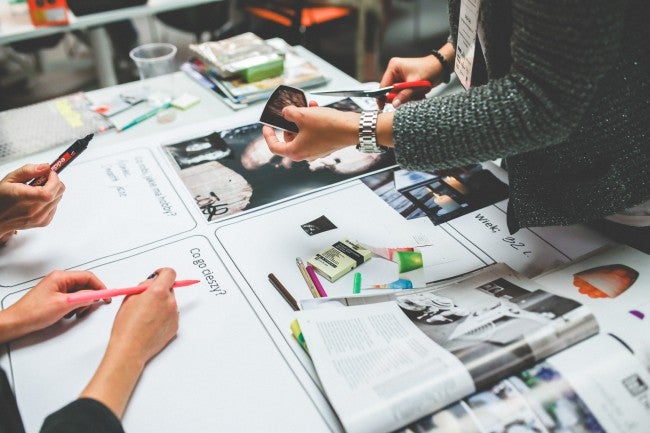 Public image and branding for traditional and digital marketing.
In the past, traditional business marketing consisted of marketing experts examining public perception of their company and finding positive influencers to associate with their brand.
Today with the emergence of social media and people who have full-time careers doing YouTube and Instagram, advertising has changed. Marketers have to find new ways to connect with consumers, and use "influencers" as a way to get their product out there to be seen.
Consumers are bombarded by content all the time, which means that marketers have to work even harder to make their brand stand out. Consumers also require more transparency from brands, making their public image more important than ever before.
User generated content and promotion is a specific digital marketing strategy that many organizations are trying out. Marketing campaigns that use Instagram, Pinterest, Facebook ads, and other social media marketers to get their brand in front of more consumers often see success.
This digital marketing tactic is different from traditional marketing, but many brands see success and increased sales as they try it.

Email lists in digital marketing.
Email marketing was a huge step for advertisers hoping to get into the digital realm. Email lists are coveted pieces of digital marketing that help companies get into the inbox of consumers everywhere.
Gathering those emails and creating meaningful messages to send out are huge tasks for marketers around the country. Most organizations offer incentives to subscribe to their email list, boasting options for extra savings, exclusive content, or free merchandise in exchange for that coveted email address.
While social media has lessened the direct impact of email marketing, and the fact that consumers are bombarded by email content has made it a less powerful digital marketing strategy, email lists are still hugely important for organizations that want direct contact with consumers.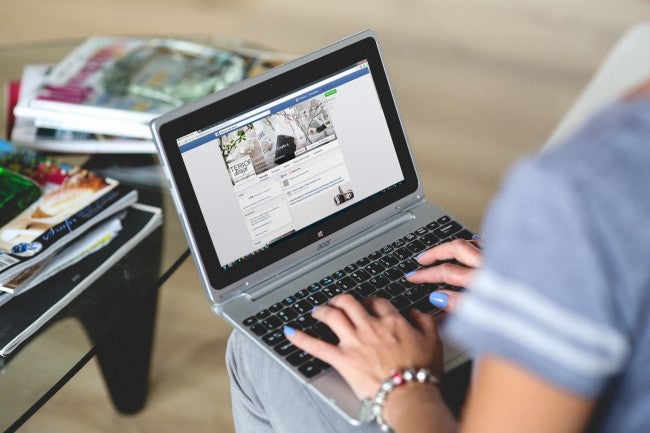 Online presence as part of social media marketing.
Organizations that boast a great online presence through social media see many benefits. From increased brand recognition to better customer experiences, having an online presence is key for companies that want to succeed.
Organizations with an online presence often spend less for advertising, and have more direct interactions with consumers. From ads featured on social media that have the best conversion, to opportunities to create brand awareness and loyalty, getting involved on social media is a great way for brands to enhance their story.
Consumers take to Twitter to contact brands about issues or questions. The faster a brand is able to respond, the better they are seen in the eyes of consumers. Companies that have active social media accounts and work with social media influencers to get in front of more consumers spend less money, and are often better recognized and trusted.
A specific strategy for online presence helps brands utilize and harness the power of social media for their advantage.

Content marketing and social media.
Content is king for many companies. The right content helps with SEO or search engine optimization as organizations fight for search engine rankings. Social media helps elevate that content by giving it an additional platform.
As organizations come up with new content, they are able to promote it through social media. This means getting more eyes on it, and is a great way to increase traffic to your site.
Organizations optimize content marketing for their specific strategies, getting traffic through paid ads and through organic interaction with their social media platforms.
Utilizing social media to help with content marketing is a crucial strategy to enhance overall branding, consumer interaction, and transparency. Organizations that use social media for their content boast higher traffic, and better engagement.
Consumer data analytics from social media marketing.
Today, data analysts use consumer data from social media and Google Analytics to find the best way to market to their customers. Utilizing social media helps an organization understand what works about their content, and what doesn't.
The right analytics strategy will help organizations know exactly what to continue doing as part of their digital marketing strategy. By learning their click-through rates, conversion rates, and lead generation statistics, they can quickly determine if a type of social media plan or content piece works for their consumers.
Gathering data about consumers is a crucial way in which companies find out who their audience is, and what they like and want from a business. Harnessing this information is the secret ingredient to social media marketing success.

Social media has completely transformed the way traditional marketing works for companies. By harnessing the power of digitalization, organizations are able to increase their opportunities with consumers and transform their product future.
You can get involved in the exciting world of social media marketing when you have a degree in marketing, and learn the specific strategies you'll be working with in the real world.