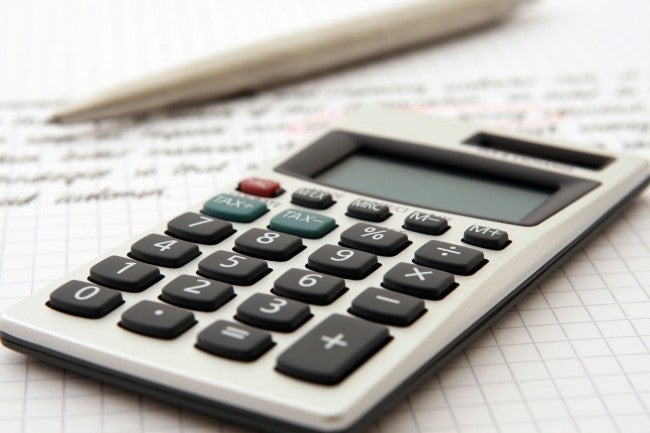 Do you want to make more money? Do you want more career opportunities? Are you ready to broaden your horizons? Most people wouldn't say 'no' to the chance to make more money or have better career options and a better life. But plenty of people are unsure about earning a degree. Well, a degree can help you get the money and career options you're looking for. So it's time to say YES instead!
Earning a college degree can immediately help you increase your earning potential and help you land your dream job. And today there are more options than ever for getting a degree. Accredited online degree programs are becoming more popular and valuable to employers around the country. If you're hoping to enroll in higher education, it's important to factor numbers into the equation. This guide will help you learn about the costs of online school so you can make an informed decision and get started on the path to a brighter future.
Cost comparison: online degree vs. traditional degree programs.
Online universities and traditional universities have some costs that are the same, but there are many expenses that are very different. Obviously not all online or traditional universities are the same and will vary greatly from institution to institution, but this guide will outline the general expenses of traditional and online school for you to analyze and compare before you enroll into a traditional or online school.
Tuition. The National Center for Education Statistics cites that in 2017, the average expense for attending traditional college is about $23,000 per year. This will depend on if you're attending private or public institutions, but generally students can expect to pay anywhere from $10,000 to $30,000 in tuition per year for traditional college education. Traditional colleges often charge higher tuition than online colleges because they have additional costs to cover, like buildings and libraries, sports teams, additional faculty and staff, and more. And tuition costs are on the rise. Statistics show that college tuition rises a few hundred dollars every year, and has since the 1980's. That means that going to school is likely to get even more expensive.
At WGU our tuition is usually $3,000 to $4,000 per six-month term, so less than $9,000 for a year. We also charge our tuition per term, not per credit like most traditional universities. It doesn't matter how many classes you take in a term, you'll be charged the same amount. Additionally, our graduate programs are not significantly more expensive—at traditional colleges graduate programs can be considerably more costly. At WGU, our graduate program expenses are similar to undergraduate program expenses. Our ultimate goal is to keep tuition low so more students can afford to go back to school. We also have higher ROI than the national average, meaning students who graduate from WGU see their degree paying for itself much more quickly than other schools. 
Assessment fees. Many universities have assessment fees that help fund for testing centers, the tests themselves, and test proctors. These may be added into your tuition expenses, or may be charged when you actually go to take a test. At WGU, we only require assessment fees if you are needing to do exam retakes after not passing twice. 
Graduation fees. Many traditional and online universities alike have graduate fees that you must pay in order to graduate. Usually these are just a charge to get diploma printed, but some schools require you to buy a cap and gown, and other graduation accessories to participate. At WGU, we send you a complimentary copy of your diploma when you graduate. You can purchase duplicates if you'd like. You also can purchase graduation attire if you plan to attend a WGU commencement. 
Additional fees. Most traditional and online universities also have miscellaneous fees that are either added to tuition or charged over time. This can include fees for labs, library books, transcript orders, resources, payment plans, and more. These kinds of fees cover smaller things that are involved with attending school. It's important to research the kinds of things you could get charged by an institution before you enroll. Some programs or majors have additional fees due to lab or clinical work. Schools should be up front about the kinds of fees so you can understand exactly what you're paying for.
Mandatory travel costs. When comparing college costs for online and traditional education, it's important to weigh travel costs. For many traditional students, a commute onto campus is an unexpected cost they didn't account for. Whether you use a car or public transportation, commuting to a campus daily can get expensive quickly. Traditional students may also need to buy an expensive parking permit to park their car on campus during their classes. Online students generally don't have to worry about this, as they are not required to drive onto a campus for work. At WGU, students are not required to commute anywhere to attend classes or lectures. Some programs, like nursing and education, have in-person clinical and student teaching requirements that do require some travel. It's important to factor in those kinds of costs as you weigh your decision for schooling.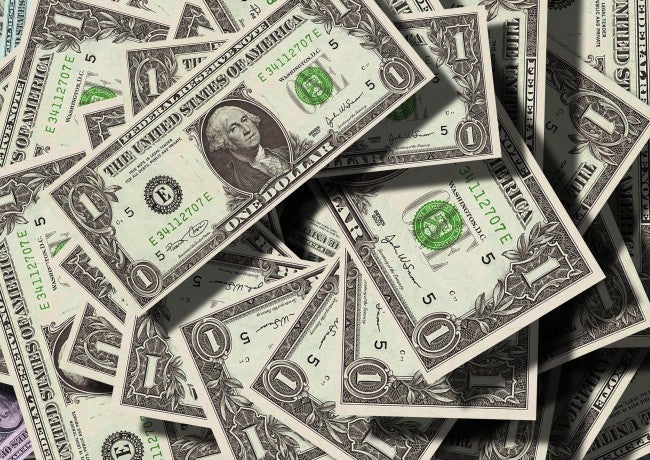 Is an online program right for you?
After looking at all the college costs of an online education, it's important to really consider if it's the best fit for you. For many people, online education is much more cost-effective for them and will meet their educational needs. 
 When comparing online and traditional college costs, it's important to look beyond the tuition and fee numbers and see what they actually are telling you. For example, at WGU it's crucial to look at the time commitment and flexibility when considering the money. Because WGU is so flexible, you can continue to work full-time while attending. This means you can continue to earn money, and maybe even get a raise, all while attending school. 
You can also utilize competency-based education to move through the program more quickly. Because tuition is charged per six-month term and not per credit, it's easy to can accelerate learning and graduate faster, saving lots of money as well. 
Finances shouldn't be the only consideration when looking at "costs" of higher education. It's important to consider the way that you learn and determine if online learning or traditional learning will be the most effective for you—the biggest bang for your buck. If students know they won't have high motivation to do online courses and will move slowly through the program, it may not be the most cost-effective option for them to pursue an online degree. Technological advancements are making online learning more accessible for students with different learning styles, making it ideal for many students who find traditional lectures and classes aren't their favorite way to learn. Traditional or online school benefits will depend on your learning style.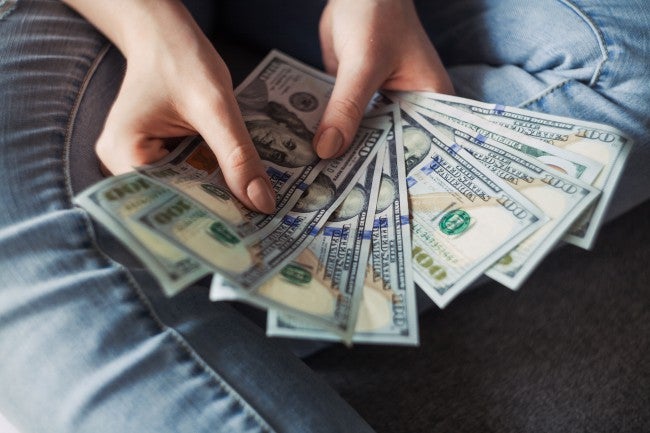 Tips to pay for online college.
Accredited online education is often a more accessible and attainable option for students, but it still does come with a cost. It's important to learn about the different ways you can make tuition even more affordable. There don't need to be any barriers in your way if you know that pursuing higher education is the right move for you.
Applying for financial aid. There are many financial aid options that help students pay for their education. There are federal financial aid options, which include Pell Grants and student loans. Students apply for federal financial aid by filling out a FAFSA form. Students give information about their income, as well as their parents income. This information is compared to the cost of attending, and it is determined what kind of aid you qualify for.
Pell Grants are free money given by the government to financially needy students. Students can get Pell Grants for 12 semesters of undergraduate coursework, with no dollar limitation. Students never have to pay back Pell Grants and apply simply by filling out their FAFSA application every school year.
Student loans are different from Pell Grants because they do have to be repaid after students graduate. Students can arrange a repayment plan and are charged interest on their student loan. Student loans are easier to get than Pell Grants because they are a loan, and are available for undergraduate and graduate students.
Scholarships are similar to Pell Grants because they are free money. However, they aren't given by the federal government. Independent organizations or individuals may offer college scholarships to students, and often schools themselves have discretionary funds to give scholarships to financially needy students, or high academic achievers. Students apply for scholarships individually, often giving personal information, grades, answering questions, or even writing an essay to apply. Students don't have to repay scholarships, but may need to write thank-you notes or attend an event to thank their scholarship donor. 
Online student budgeting tips. There are many ways students can budget and prepare for online education. If you know that you want to pursue a degree, start today by cutting out excess spending and start saving for tuition. Many students, especially those pursuing an online degree, can take on a side-hustle to help them save for the costs of school. A little bit of saving can go a long way over time, so get started now to help cut down on your costs and save your dollars.

It's also important to be responsible about student loans and debt. WGU has the Responsible Borrowing Initiative which helps students manage their student debt in the best way possible. That's why WGU students have less debt than the national average, and pay it off much faster. While you're in school and after you graduate, you can work to cut down your debt quickly, saving money on interest. WGU students also find they get raises or promotions sooner after earning a degree, which means they have more money to put toward paying off their debt.
When considering going back to school, it's extremely important to look at the overall costs of getting a degree. When it comes to online education, many students find that these costs are well worth the increased earnings and career opportunities. And when online education is compared to traditional costs, many students find that an online degree is the best option for their wallet. 
Don't let finances hold you back! Start researching and preparing for going back to school, and change your life!