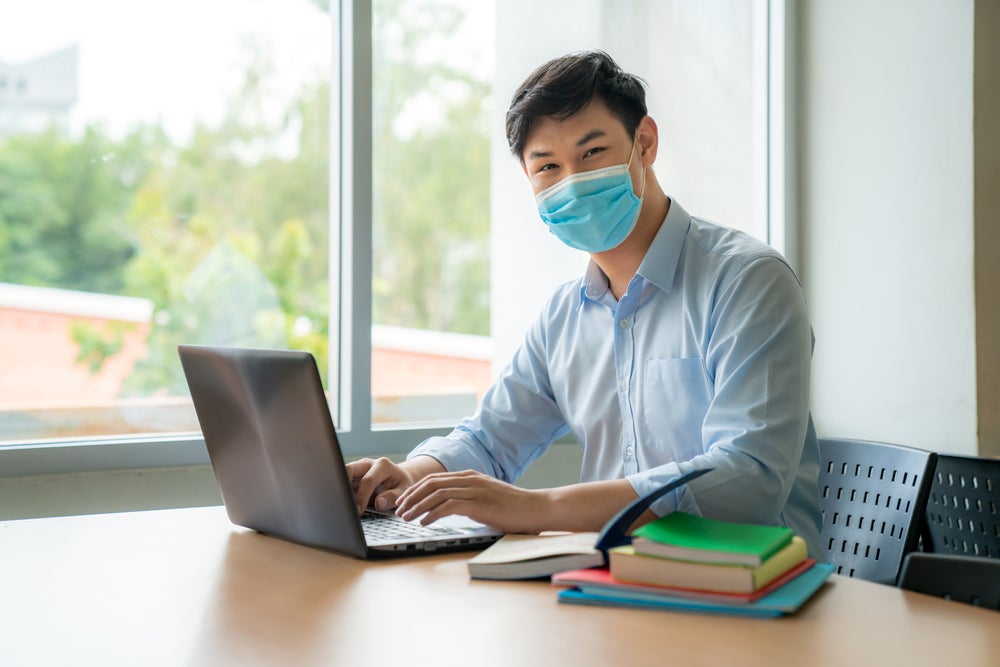 The COVID-19 pandemic has created numerous challenges for prospective college students. But there's been a silver lining from the shutdowns. The pandemic has fostered new ways of learning: specifically, many students have developed skills that have opened the avenue toward online learning.
The pandemic has hastened the adoption of remote learning, and students can leverage those changes in the educational landscape as they strive for excellence. And the resilience they built during remote learning could leave them better prepared to further their studies in the fast-growing world of online higher education.
Here are three ways the pandemic has made students ready for online education.
1. Getting comfortable with new technology.
The proliferation of remote education means that today's students, even at the high school level, have effectively taken a crash course in a variety of different technologies. Developing tech skills can feel overwhelming at first, but it's a necessary and beneficial step toward education and career success in the 21st century. This is what the American Library Association calls digital literacy, or "the ability to use information and communication technologies to find, evaluate, create, and communicate information, requiring both cognitive and technical skills."
With the shift toward asynchronous learning, students preparing to enroll in college will have a chance to develop their skills with cloud-based information storage and delivery systems. The days of storing and sharing everything on a hard drive are long gone. If you haven't already, you'll be getting familiar with the likes of Google Drive and Docs, Dropbox, and Microsoft Office Online very soon. Learning new software presents new opportunities, and learning a wide variety of cloud-based tools can improve your college and career readiness.
2. Improving self-motivation and communication skills.
Readiness for online learning isn't solely about enhancing tech skills, however. The pandemic has required students to rely on themselves more to maximize their potential during a uniquely challenging time. Indeed, now is an ideal time to work on self-motivation skills. Setting small, achievable daily goals can go a long way toward staying motivated. Aiming for four or five daily to-dos can help students stay active and productive, and it can help them prepare for the academic rigors of college.
The pandemic has also accelerated the use of modern communication methods. Students considering online higher education will need to familiarize themselves with communication tools like Zoom and Skype, if they haven't already. But new tools are still predicated on basic communication skills. Clarity is important, even in text chats and on discussion boards—not just correct spelling and grammar (though these are certainly essential), but also the art and science of getting one's point across clearly and concisely. Improving those skills can also make students more effective at communicating over video conferencing technology.
3. From Zoomed out to tuned in.
Today's high school students have been exposed to remote and asynchronous learning modalities, whether they were fully prepared for them or not. In the era of socially distanced learning, some students might feel Zoomed out, to borrow a phrase from The Chronicle of Higher Education.
Sure, the pandemic made Zoom popular, but cutting-edge schools use several tools to facilitate student learning in synchronous and asynchronous delivery methods. These tools can include chat rooms, simulations, forums for discussion posts, game theory learning, pop-up tutorials, peer group time, and many more.
As you prepare to embark on your journey toward college, there's no need to worry about Zoom fatigue, as the top online colleges offer a balanced mix of synchronous and asynchronous delivery methods and a suite of digital communication tools to help students—new or experienced—communicate, collaborate, study, complete assignments, and learn on their terms. And students can use these communication tools to interact with their instructors, get answers to their questions, and enhance their learning experience—just like they would in a face-to-face course.
By taking advantage of the resources offered to you, it's possible to thrive in a remote learning environment. And if it seems right to you, you can continue that style of learning at an online college where education is tech-enabled but also student-centered, convenient, and interactive.