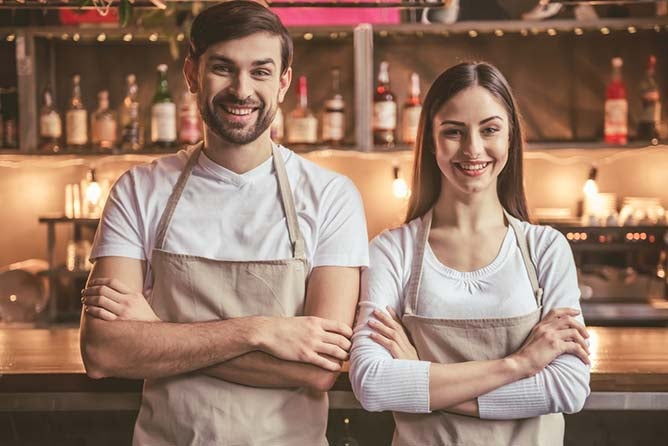 Customer service retail jobs help keep the industry's sales ringing and profits rising. Customer service reps are often the most public-facing employees of a business, providing the best customer experience possible by resolving customer issues, processing purchases, and helping patrons with questions and concerns.
Though the retail sector is shrinking, there's still a great demand for customer service workers. In 2016, there were nearly 2.8 million customer service representative jobs in the United States, 14 percent of which were in the retail sector, according to the U.S. Bureau of Labor Statistics. And the employment rate for these positions is expected to grow 5 percent by 2026.
With a steadily increasing market and positions in a variety of industries, retail customer service offers opportunities for professionals—especially those with a versatile set of business skills—to develop rewarding long-term careers.
What it takes to be successful in retail customer service.
Happy customers mean more revenue, so successful retailers always prize exceptional customer service skills. Customer service requires that professionals be meticulous, outgoing, communicative, and patient. Because retail customer service often involves fielding customer complaints and resolving issues or errors, customer service reps must be able to solve problems on the fly.
Most retailers use point-of-sale systems and computer programs to record customer information and process orders. Retail customer service reps must have basic computer skills to navigate these systems.
Earning a bachelor's degree in business management can be excellent preparation for a job in retail customer service, as the coursework will help you develop the technical and interpersonal skills necessary for the field. Courses in business communication or project management teach you how to build relationships with customers and how to work with colleagues to address customer needs.
Pathways to career advancement.
Once you have some customer service experience and want to advance to a higher position, you might consider pursuing an MBA or a master's degree in management and leadership, which can help you develop the skills required to direct a customer service department or lead a team of associates. Making an average annual salary of about $46,000, retail managers oversee the day-to-day operations of retail stores, manage work schedules, and assist in budget planning, according to PayScale.
An entry-level customer service retail job might also lead to a specialized position, such as a sales product support representative. Product support reps field customers' questions about a company's products before and after a purchase. PayScale reports that the average annual salary for product support specialists is around $53,000.
Forrester projects that automation and artificial intelligence will become important tools for customer service operations as the volume of customer interactions rises. A degree in information technology management would prepare you to move from a representative role to a tech-oriented sales or services position.
Setting yourself up for success.
Customer service skills are valuable in just about every business career. Your knowledge of your company's products and services could be a good foundation for a career in sales. Or your understanding of buyers' needs and preferences could translate to a career in marketing, where you can help develop targeted messages to drive sales.
If you'd like a business career where you directly interact with customers and cultivate their loyalty by addressing their needs, consider retail customer service.