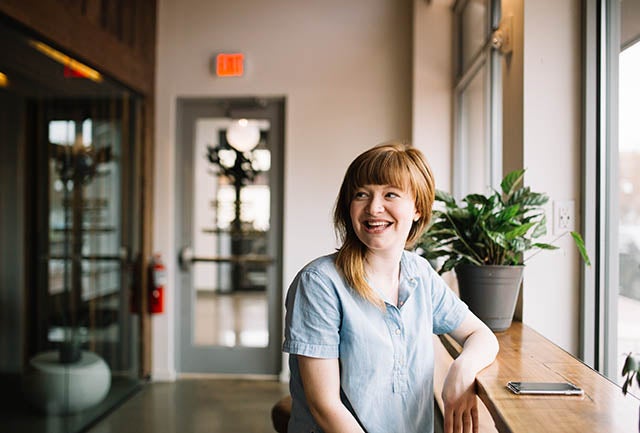 What do smartphones, ride sharing, and video streaming all have in common?
They're market disruptors.
 A term coined in 1995 by academic and business consultant Clayton Christensen, a market disruptor refers to any person, product, or idea that radically and permanently changes the way an industry operates.
While becoming a market disruptor might seem like a monumental feat, anyone with the right skills, mindset, and drive can do it. Cases in point: Netflix, Uber, Airbnb, Amazon, and Apple didn't start out as industry giants or household names. Rather, these brands were born from an innovative idea thought up by entrepreneurs and marketers just like you.
 If you're wondering what it takes to become a market disruptor, this article will give you a deeper understanding of what this concept is and how it can be applied to your own innovative ideas and pursuits.
What is a Market Disruptor?
In business theory, disruption is considered any innovation that creates a new market where an existing market-leading product or service is eventually displaced. In today's tech-driven world, innovations are occurring every day, but true disruptors usually have these defining traits:
They transform a product or service
They're affordable and highly accessible
They're underrated at first, but then become more appealing
They upturn established industries and overthrow existing market leaders
Netflix and the rise of streaming video services is a great example of this. Like many disruptors, they took hold of a small, niche market (mostly movie enthusiasts). Once customers caught wind of this lower-cost, more convenient alternative to video stores, video rental stores like Blockbuster became obsolete.

Steps to Become a Market Disruptor
Now that you know what a market disruptor is, here are some ways you can become one in your own organization.
Create a Disruptive Mindset
Disruptors see solutions where others see problems. If you want to create a disruptive mindset you need to think differently, pursue unconventional paths, and create a way forward that's likely uncharted.
Choose an Industry
Evaluate the current market landscape and determine what areas are ripe for change and what areas already have too much competition. Oftentimes, the influence of technology can be an indicator of which industries are ready for disruption. Information technology and healthcare are both prime sectors to consider.
Use Technology
Tapping into new technologies such as machine learning or artificial intelligence can help you leverage big data to learn more about consumer needs. With this data at your disposal, you may discover an overlooked market, a new product area, app possibilities, or a growing audience segment that's ready for disruption.
Earn Your Degree
No one's born with a disruptive mindset, but it can be learned. Earning your online bachelor's or master's in business administration can prepare you for the skills necessary to build a market-disrupting product, business, or service. In most programs, your coursework will cover concepts in marketing, information technology, and leadership, all of which can help you on your path to becoming a disruptor.
Teach Others to Be Innovators
To be truly innovative, marketing disruptors should not only adopt a new mindset, but updated business models, or a new way of working. Replacing old methodologies to Create an atmosphere within your organization where creativity and entrepreneurship can thrive is key. You might also consider investing in employee skills training, making new hires, or assessing existing talent to ensure the right people are in place to drive your goal of market disruption. You may also consider using the feedback from your staff to identify new opportunities you may have missed.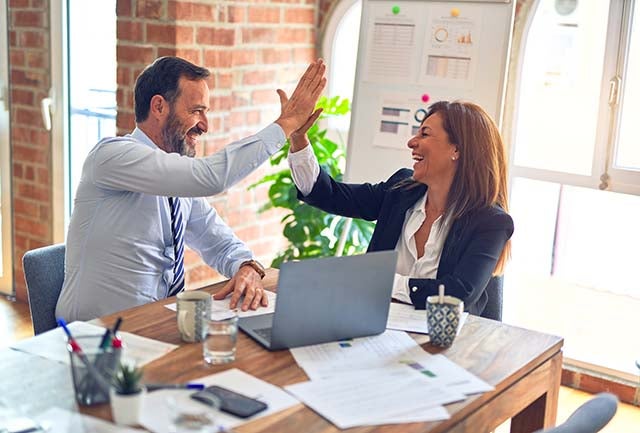 What are Qualities of a Market Disruptor?
Drive to innovate: Successful disruptive innovation requires strategy, tenacity, and adaptability. Most market disruptors may start with a great idea, but are constantly striving to make that idea better.
Forward-thinking and progressive: Although they're aware of the rules, market disruptors defy boundaries and see solutions from a fresh perspective that defies the status quo. They value experimentation and see learning as a crucial part of growth.
Commitment to learning: Disruptors constantly seek ways to stay ahead of the game. They're intellectually curious and place a high value on experimentation. When the business environment shifts, they adapt to the market and aren't afraid to change course. If there are bumps along the way, disruptors see failure as an opportunity to learn.
Understanding of the market: Successful disruptors have their finger on the pulse of the market. They strive to be "in the know" on business trends and are able to make informed and data-driven decisions based on that knowledge. To do this, disruptors tap into news media, podcasts, online articles, social media and more to develop a wider knowledge base.
Knowledge of technology and data: In today's business environment, data and technology make the world go round, and market disruptors are able to use both to their advantage. With a master's degree in data analytics, you'll learn how to use cutting-edge technology to utilize AI, machine learning, and modern analytic tools (Python, R, SQL, and Tableau) to create disruptive innovations and apps.
If you want to sharpen your business skills to become a market disruptor, WGU's online degree options are designed to give you the education you need to excel in any business environment.