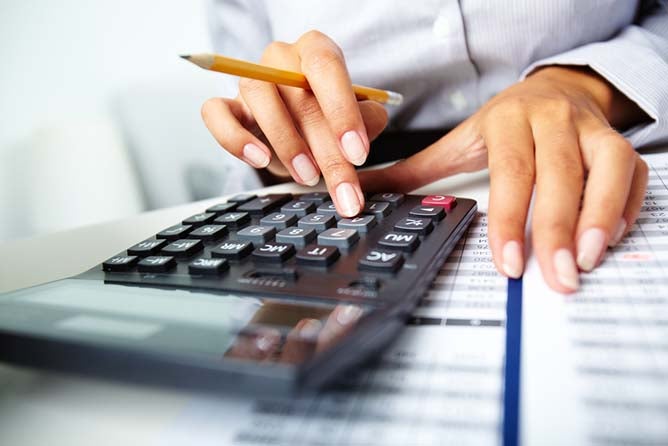 Accounting is a vast field with a distinct hierarchical structure. But rising through the ranks doesn't have to be hard. With the right education and experience, you can likely count on job security and significant advancement opportunities throughout your accounting career. Here are some of the various careers available in the industry—from entry-level accounting jobs to executive jobs in the big corner office—and how to make the most out of each one.
Entry-level accounting careers.
You don't have to wait until graduation to launch your accounting career. You can land some entry-level jobs while you're still earning your accounting degree. These jobs will help you build your résumé and establish a strong base from which to advance your career as you figure out what you'd like to specialize in. Some entry-level accounting jobs include:
Bookkeeper or accounting clerk. Bookkeepers track a business's finances by charting costs and income. They also handle customer invoices and maintain the organization of a company's records. Like bookkeepers, accounting clerks handle the ins and outs of a company's finances. You'll be more immersed in accounts payable and receivable in an accounting clerk position. 

Junior accountant. The next step up the accounting career ladder is junior accountant. A junior accountant usually has a bachelor's degree in accounting, business administration, or commerce, but they probably haven't earned their certified public accountant (CPA) license yet. Junior accountants learn finance, leadership, and team-building skills while they work.
Mid level accounting careers.
In order to land a mid level accounting career, you'll need a degree in accounting and a CPA license. According to the National Association of State Boards in Accountancy, the CPA license is "the symbol to the public that an accountant has mastered the vital elements of the accounting profession." Becoming a licensed CPA can also earn you more money: Glassdoor reports that while accountants earn $56,500 a year, on average, CPAs take home more than $67,000.
With a bachelor's degree in accounting, a CPA license, and experience in an entry-level position, you could land one of the following mid level jobs:
Staff accountant. Many accountants are certified (CPAs) and this position can encompass a wide range of duties, including bookkeeping, payroll, tax returns, and fraud inquiries, among other general accounting duties. There's a lot of versatility and opportunity to work in different industries, as every company needs someone to manage its finances.

Accounting manager or accounting supervisor. Once you have experience as an accountant, you can advance to a management position. Earning a master's degree in accounting can help you in this role, as it will introduce you to advanced tax concepts, auditing, and managerial accounting, among other topics. Accounting supervisors oversee accountants, bookkeepers, and the rest of the accounting and finance departments. They often have a background in financial strategy and management, and they help mentor employees.
Upper-level accounting careers.
High-level accounting roles typically require a master's degree in accounting, or even a master's in business. These positions involve direct management and leadership, and come after years of experience in accounting. After you've moved through the mid level ranks, you'll be vying for one of these upper-level jobs:
Tax director. Tax directors specialize in tax law and compliance, and typically report to Chief Financial Officers. They must know tax law inside and out. 

Controller. A controller usually heads the accounting department, reporting to the chief financial officer. They ensure that a company is up to date on its financial processes and practices.

Chief financial officer. The chief financial officer is the highest role in a company's accounting hierarchy. They work with the executive team to manage a company's finances on a macro level. They are responsible for all aspects of a company's finances including financial reporting and risk mitigation. These professionals help shape and influence a company's strategic decision making.
Accounting is a robust field where advancement opportunities abound. To work your way up the ladder, earn a degree in accounting, gain hands-on experience, and pursue licensure and higher education opportunities. Who knows? You could run a company's financial department someday.