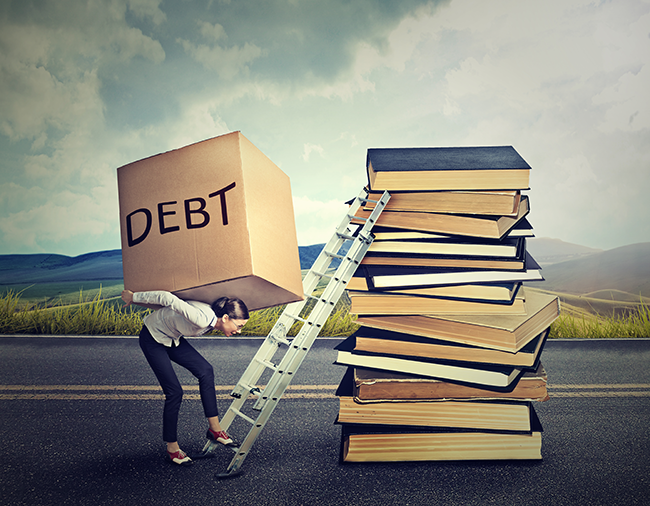 While the return on investment of a college education is high in the United States, it's still a major financial decision that needs to be considered carefully. Fortunately, there are ways to pay for college without taking on too much student loan debt, from scholarships and grants to cost-savings strategies and work study options. Most students pull together a combination of funding sources to pay for college tuition and other expenses, but any of the follow options can help you earn a degree without racking up too much debt.
Here are five strategies to help make your investment in college more manageable.
1. Find Cost-Saving Education Options
No strategy aimed at paying for school will ultimately be as important as the amount you commit to paying for in the first place. In other words, you should devote plenty of time to determining which college offers the best value before you start thinking about grants, scholarships and other forms of financial aid. Some fully online programs, for example, are able to keep education costs low because they don't have the same overhead costs as brick-and-mortar institutions. The average yearly tuition costs at WGU are only $7,452 for a bachelor's degree, compared to the national average of $12,112.
Additionally, WGU's innovative, competency-based learning model emphasizes skills over time spent in the classroom. Those who have existing knowledge and experience in a subject can bypass certain courses altogether, helping them move through the program faster and graduate sooner. Coupled with a flat-rate tuition model, where students pay the same amount per six-month period no matter how many courses they take, competency-based learning can be a significant cost-saving tool.
Transfer credits from prior college work can also be a source of savings for those looking to complete their degree. Be sure to thoroughly explore your transfer credit situation to ensure you don't pay for credits you may have already earned.
When searching for the right college, it's important to consider all of the factors that can impact your overall costs, so be sure to spend some time carefully considering your unique circumstances and work with an enrollment counselor to explore all the options available to you.
While student loans have to be repaid over time with accrued interest, grants do not. They're awarded through the federal or state government, as well as through your college, and should be highly prioritized by any student who's wondering how to pay for college.
Grants can be awarded for a variety of reasons, from academic merit to geographic location. The U.S. Department of Education's grant finder tool is helpful to narrow down state-based organizations that offer grants for prospective students. The Grants.gov website provides a database of grants from the Department of Education, but also the Departments of Commerce, Agriculture, Defense, and Energy, as well.
Additionally, if you're planning to submit a Free Application for Federal Student Aid (FAFSA), you could be eligible for a Pell Grant, which is a need-based grant that does not need to be paid back with student loans.
WGU also offers specific state-based financial aid grants available in 10 different states, such as Arizona, Ohio, and Washington.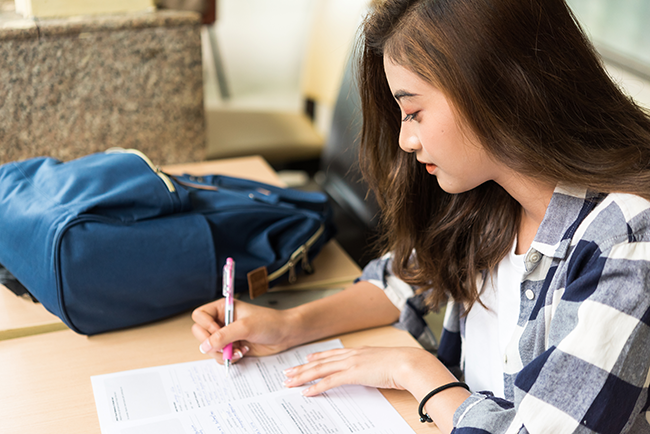 3. Spend Time Searching for the Right Scholarships
The money to pay for your education is out there—you just have to find it. According to Forbes, around $100 million in college scholarship money goes unclaimed each year, largely due to a lack of applicants.
If you're worried about how to pay for college, try dedicating a few hours each week to researching scholarship opportunities that fit not only your academic interests and experience but also your personal or ethnic background, special skills, hobbies, athletic abilities, economic needs, community service experience, etc. It's worth taking the time to review all of your interests and unique characterstics, and using that information to inform your search for niche scholarships.
The College Board database of scholarships totaling nearly $6 billion is a great place to start. You can also find federal aid opportunities, internships, and industry-specific scholarships. The U.S. Department of Education also has a scholarship finder tool, as does the U.S. Department of Labor. Scholarships.com is another helpful resource for finding scholarship opportunities among millions of possible sources.
4. Build a Savings Account
Having money set aside can help you focus on school and graduate on time. Whether college starts in a few weeks, months, or years, coming up with a savings plan you can stick to and executing that plan is an asset for any student.
A 529 Savings Plan is a great way to save for college. This account allows money to grow tax-free, so long as funds are applied toward education. Your money can be used for any qualified college expense, including tuition and books. Even if you're only able to save for a few months, having that money accumulate in a tax-advantaged account can be a big help when the semester starts.
The max limit contribution for 529 Plans varies by state but ranges from $235,000 to $530,000.
Many students choose to offset tuition and living expenses by paying for college as they go. In fact, the U.S. Department of Education found that 43 percent of full-time undergraduate students held a job while enrolled in college.
Though working a full-time job while in school brings real challenges, it can help establish a routine, develop time-management skills, and bolster your resume with real-world job experience. It also leads to stronger job prospects upon graduation: 91 percent of employers say they prefer to hire college graduates with work experience, according to the National Association of Colleges and Employers (NACE).
An online, competency-based learning model gives students more flexibility to adapt to their work schedule, fitting in studying when it suits them best. For this reason, considering the type of education you'll be receiving can be critical to forming a cost-effective education strategy.
If you're concerned about how a job might impact your study schedule, there are other ways to generate an income, especially thanks to the rise in gig economy jobs, such as delivering groceries or working for rideshare apps. Think about what skills you might be able to offer to other students or the surrounding community.
Paying for college doesn't have to mean accumulating overwhelming student loan debt, and it not impossible if you didn't start saving for it at an early age. While searching for scholarships, grants, and other funding sources can be time-consuming, it's time well spent. Finding funding sources that enable you to graduate with minimal debt and enter your career with significant earning potential can pay off throughout your life.