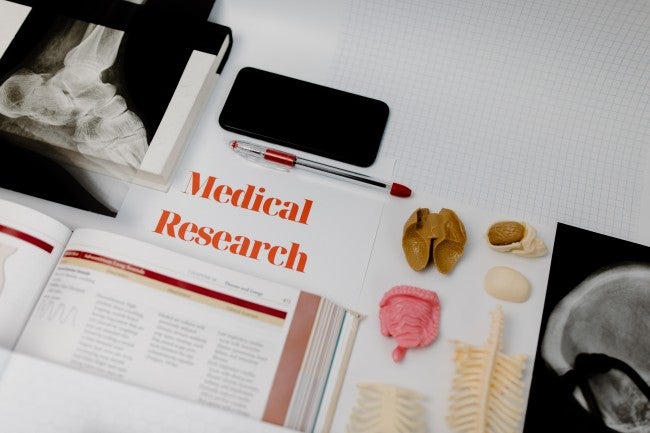 If you've ever been a hospital patient, you probably know firsthand how vital nurses are to patient recovery. Hospitals can be stressful places, but nurses help ease the anxiety and fear that patients experience while receiving treatment for injuries and illnesses. In devastating or uncertain situations, nurses provide the compassion and comfort that can turn a patient's and their family's experience from agonizing to bearable. If you feel like your calling is to deliver this type of care to those in need, you could be a perfect candidate for a nursing career. That said, the academic journey is challenging, so you should be sure to amply prepare yourself.
This article will help aspiring nursing students to know what to expect and how to prepare for nursing school. 
Why Go to Nursing School?
Nursing programs, such as a prelicensure or RN to BSN program, are challenging but can be an incredibly rewarding step in your academic and professional journey. Nursing is one of the most fulfilling jobs for mission- driven individuals because it puts you on the front lines of providing care to people. Having that passion for the career will certainly make challenging coursework more manageable. Some of the most attractive benefits of pursuing a nursing education include:
You can find a flexible degree program: At WGU, our nursing programs don't force you to give up your lifestyle or income to earn your degree. A competency-based, go-at-you-own-pace style of teaching allows you to progress through the coursework as quickly or slowly as you want and move forward once you feel that you've mastered the subject matter. Our tuition model is a per-term fee rather than per-credit, so you're empowered to keep your bill low. You can earn your degree on your own watch and without breaking the bank.
You'll gain extensive knowledge of healthcare: Completing a nursing program will open the door to a world of careers in countless areas of healthcare. The fundamental knowledge, core classes, and specialty classes will equip you with a vast set of skills you'll find useful in the healthcare field and the expertise to properly care for a wide spectrum of patients.
You'll earn a competitive salary in a growing field: Job stability and high salaries are major factors in choosing the right career path. With the nursing profession, you'll never have to worry about finding a job that pays well because these professionals are in such high demand. The U.S. Bureau of Labor Statistics reports a median income of $77,600

per year for registered nurses, and a

9%

growth rate between 2020 and 2030.

You're empowered to make a positive impact on the lives of others: Nurses provide necessary care and comfort in nearly every healthcare setting. They not only provide physical care and help facilitate a doctor's treatment plan, but just as importantly, they provide emotional care and compassion that helps patients stay calm and optimistic in scary situations.
What to Expect in Nursing School
Fundamental Coursework: Your coursework will consist of nursing core classes and general healthcare education in addition to courses related to your specialty of choice, if applicable. Fundamental coursework includes classes such as information technology in nursing practice, global and population health, intrapersonal leadership and professional growth, anatomy and physiology, microbiology, human growth and development, and many other interesting topics. 
Nursing Skills Labs: In your nursing skills labs, you'll really learn what it takes to be a nurse. Nurses need to know how to care with love, employ critical thinking, stay focused in stressful situations, and maintain patience and empathy throughout their careers. Some things you'll learn in your skills labs include:
Blood pressure monitoring
Catheterization
Head-to-toe assessment

Intramuscular injections

Oxygenation therapy

Tracheostomy care

Wound care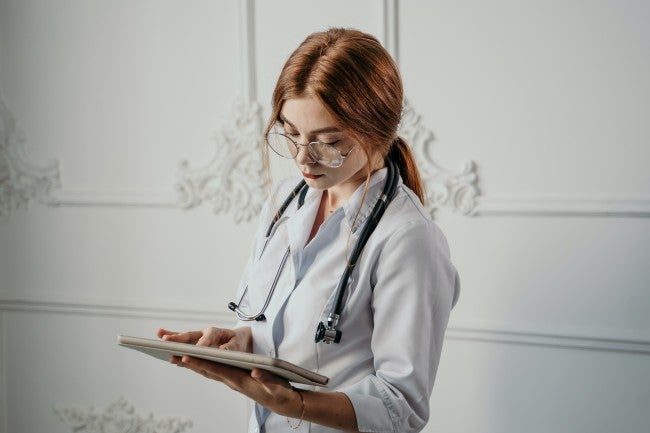 Nursing Simulation Labs: Nursing simulation labs are designed to recreate the environment and situations you'll encounter when you're a working nurse. These immersive, hands-on experiences will familiarize you with what it's like to work in healthcare settings such as emergency rooms, hospital rooms, labor and delivery rooms, and operating theaters. Simulation labs can be different depending on your specialty of study.
Clinical Rotations: Clinical rotations allow nursing students to interact with patients under the supervision of employed nurses and other clinical faculty. This is a great opportunity for nurses to practice in their specialty and gain real experience in the field. During your rotations, you'll use what you learned in your skills labs and simulation labs to interact with and care for patients. Rotations are a vital step in your BSN education because they familiarizes you with the day-to-day tasks you'll encounter in your career.
College Tuition: College tuition is one of the most significant financial investments an American can make. For many, the ticket price of a traditional college or university is simply inaccessible. To put it in perspective, Think Impact reports an average tuition, plus fees, for one year at a public college for an in-state student was $10,388, and $22,698 for an out-of-state-student, in 2020. The price gets even steeper for private colleges, with an average yearly tuition of $38,185. At a four-year public school, a student can expect to pay between $41,000 and $91,000, and at a private school, upwards of $152,000. These figures don't include the thousands also spent on textbooks.
WGU, on the other hand, offers flat- rate tuition, meaning you'll only pay $3,475 to $4,240 per six-month term of your nursing program. Since we don't charge per course or credit, you can complete as many courses as you're able during each term, lowering your total bill. This is one of the best ways to earn an accelerated degree from an accredited institution without drowning in mountains of debt. 
While WGU offers some of the best tuition prices in the country, we understand that the cost-barrier remains for many, which is why we offer financial aid services. At WGU, we want you to feel empowered to follow your professional dream without unmanageable debt.
Your Living Expenses: With traditional schools, most students must quit their jobs or work fewer hours to focus on coursework and studying. On top of that, students are encouraged to live and eat on campus, which adds thousands to your annual education bill. According to debt.org, the average cost of room and board is $8,887 per school year at public colleges and $10,089 per school year at private colleges. At WGU, you can keep your current job and salary while studying. Since WGU's coursework is 100% online, you don't have to worry about relocating or disrupting your life to earn your degree.
Must-Haves for Preparing for Nursing School
Find the Right Nursing Program for You: There are countless types of nurses, so you must do your due diligence and research to find the perfect career path for you. Some of the most popular nursing careers, according to Nurse Journal, include that of family nurse practitioner, neonatal nurse, nurse midwife, geriatric nurse, and acute care nurse., However, there are hundreds more specialties. If you're particularly interested in the highest paying nursing careers, consider becoming a certified registered nurse anesthetist, neonatal nurse practitioner, psychiatric nurse practitioner, geriatric nurse practitioner, or certified nurse midwife.
Decide on the Right Degree: Once you have an idea of what area of nursing best suits you, you'll be equipped to choose a degree program to prepare you for that career path. WGU offers a host of bachelor and master's degrees as well as certificate programs in the health and nursing field. Some of the options include nursing education, leadership and management, nursing informatics, family nursing, psychiatric mental health nursing, and others.
Do Your Research: Before making decisions about what area of nursing you want to pursue or where you want to earn your degree, you should definitely consider talking to current nurses about their path to obtaining licensure and career experience. They can lend you valuable insight into what it's truly like to be a nurse. If you don't know any nurses, you should talk to a WGU Enrollment Counselor, who will help you every step of the way on your journey toward your degree. Also, consider checking out nursing forums to see what nurses are talking about. Learn about the challenges they face, what they love about their work, and other important information. 
Prepare for Nursing School Success!
WGU is one of the best academic options for aspiring nurses because it equips students with all the skills the National Council of State Boards of Nursing (NCSBN) deems necessary for licensed nurses without forcing students to take on crippling debt or having to uproot their lives. We're an online university dedicated to making nursing school as accessible as possible. That's why we design our programs and tuition costs to create an opportunity for each student, regardless of their background, motivations, or life situation. Pursuing your nursing degree at WGU will give you access to world- class education, courses at your own pace, and a curriculum that won't disrupt your personal, family, or work life.