By: Dr. Patricia Belhassen Morgan, Instructor and Nikki Harrington, Program Mentor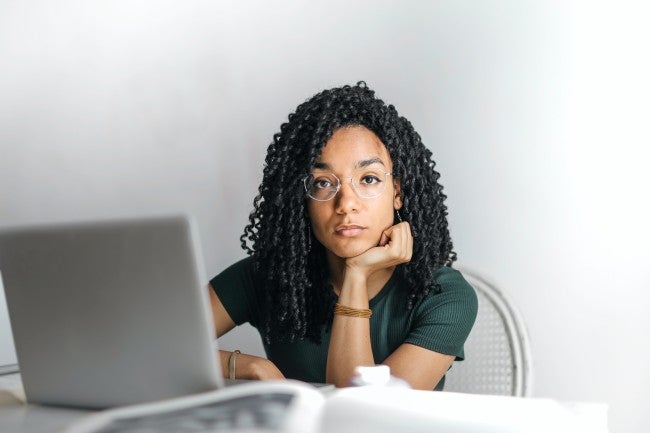 If you are in human resources or any other field, the COVID-19 pandemic has touched your life in so many different ways. Whether or not you are still working in the office, working from home, or have been laid off, the unprecedented changes may be taking a toll on your emotional resilience. We have seen it on the TV—doctors, nurses, first-responders, and caregivers all facing burnout and compassion fatigue. CEOs and business owners are also faced with difficult decisions on whether to stay open or close down. What about the HR professionals? They are unsung heroes in the background that are steadfastly helping the doctors, nurses, first-responders, caregivers, CEOs, and business owners in their time of need. HR professionals are behind the scenes keeping organizations and all of the employees updated on the changing laws, benefits, pay, sick leave, childcare, and most importantly, complying with OSHA requirements in providing employees with their personal protective equipment (PPE).
So, how can an HR professional strengthen their emotional resilience during these difficult times when they must be socially distant from their normal routines? Well, there are several ways to build up your resilience in this time of crisis. One of the most important ways is to be optimistic. The advantages of optimists are that they have positive expectations about the future. For example, optimists:
 • Tend to think things will work out reasonably well.
 • Believe that life is basically good.
 • Look on the bright side of situations. Optimists tend to see problems as solvable. For example—there is almost always a way to get a job done!
• Life can be improved through effort.
• Stress is interpreted as a challenge rather than as a disaster.
On the other hand, if you are naturally a pessimist, you are more likely to feel unhappy and unhealthy, and are more vulnerable to distressing events.
Another tool is to build up your social network virtually. A social support network is made up of friends, family, and colleagues. Your social support system is there to help you during the good and bad times. A social support network provides a sense of belonging and feeling of security. Social support networks also provide a safe place to express and receive support and help to push away feelings of isolation. Finally, a social support network creates an environment in which one can experience positive states, feelings of acceptance, and caring.
What are your ways of building emotional resilience during this time of crisis?