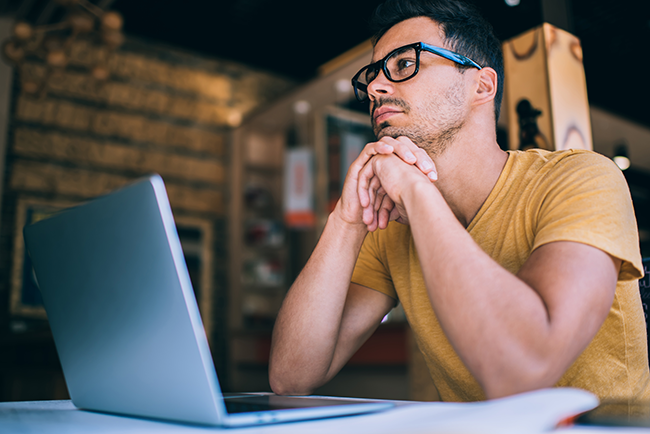 If you're going to pursue a college degree online in order to advance your career prospects, you want to make sure you get your time and money's worth. A college curriculum that is outdated or irrelevant will not help you in today's fast-paced job market.
With so many universities and degree programs online, how can you know which is the most pertinent—and which is the best for you? Here are some things to look for when evaluating a college curriculum, especially in terms of which will be most advantageous professionally.
Competency-Based Education
One thing you don't want in a university education online is being tied to someone else's schedule. Competency-based education allows you to acquire skills and knowledge from a course at your own pace. Once you've demonstrated proficiency in the course material, you can move on to another course and tackle new skills and knowledge.
Joann Kozyrev, vice president of design and development at WGU, says the benefits of competency-based education for students are flexibility and control.
"Because we are flexible about time and learning, our students are in control of when they learn, how they approach their learning, what they need to focus on, and when they are ready to have their competence assessed," she says.
"Learners can engage with the parts that are most helpful to them or in which they need the most practice," Kozyrev adds, "and move forward to take the assessment as soon as they are ready."
Recent WGU graduate Misty Wagnon found her competency-based program "extremely engaging" and said it was the ideal way for her to earn a BS degree in accounting.
"Competency-based learning is a great way to prove that you have the knowledge needed to move forward without spending months on material that you already know," Wagnon says. "I was able to move at my own pace and do as much or as little as I chose to each day."
A college curriculum based on skill-building helps to ensure graduates will develop the specific abilities they need for the workplace. Furthermore, students who focus on skill-building can apply their abilities in a wider range of contexts.
Kozyrev says WGU has developed a skills-based approach to curriculum and assessment and uses workplace data to ensure its curriculum stays up to date.
"We take care to develop our competencies from data about which skills employers in specific fields are looking for," Kozyrev said. "Because we know the value of our competencies and their underlying skills, if the value of a competency shifts, we can run a report and identify exactly what needs to change."
According to Kozyrev, data from the WGU 2020 Annual Report indicates this approach is working.
"In our most recent survey of employers of WGU graduates," she says, "95 percent said our graduates were prepared for their jobs and 90 percent said our graduates were 'excellent' or 'very good' at performing the technical skills related to their field."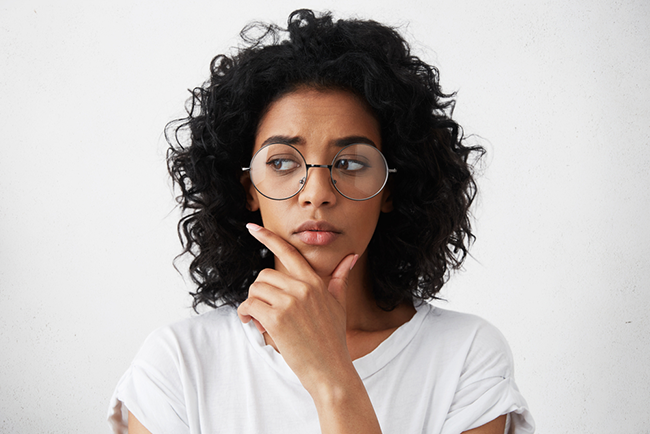 Navigating a college career can be an overwhelming experience without the help of a dedicated mentor. Universities that offer program mentors help students build valuable connections with experts in the field who have previously been in their shoes and can offer guidance.
Wagnon found her mentor so helpful that she intends to become a WGU mentor herself in the future.
"While getting my BS in accounting," she says, "my mentor and I discussed the curriculum and organized my degree plan in a way that was the most productive for me and my learning style."
Wagnon's mentor helped her stay on track and kept her accountable through weekly check-in calls, goal setting, and sending encouraging emails. She also notes mentors can monitor students' progress and offer resources to struggling students.
It's worthwhile to evaluate whether your college curriculum aligns with the job skills of careers you'd like to pursue. You can do your own research by looking through current job postings or networking on LinkedIn, or you can use a skill mapping service like Emsi.
Emsi reviews hundreds of millions of online job postings, profiles and resumes every two weeks to determine the skills employers seek. The site offers a library of over 30,000 skills and 30-plus skill categories to help you determine the skills you'll need for the career you want.
WGU has partnered with Emsi to ensure the skills and competencies offered in its curriculum are aligned and mapped to the most current workforce-relevant skills. Wagnon finds this invaluable.
"I firmly believe the WGU curriculum is set up in a way that teaches real-life work skills," Wagnon says. "WGU is constantly working to make sure that it stays relevant and is beneficial to students once they graduate."