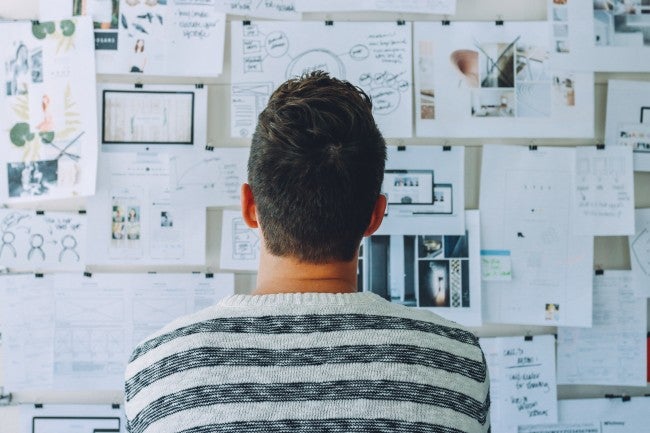 If your dream is to be your own boss, to run your own company, there are lots of things you can do to get started on the path of entrepreneurship. A business degree can be crucial in helping you get started on the path to being a business owner. A degree helps you learn the business fundamentals you will need as a business owner. 
Beyond earning a degree in business, it's important to set up your business to succeed from the get-go. That starts with a great business plan. Discover how to write a business plan to set your business up for success as soon as possible.
Simply put, a business plan is a document that acts as a roadmap or guide for your company. It outlines how you're going to make your business work and the elements that it will need to succeed. It will give the details about how you will set up, run and grow your business. A business plan is used to help explain your business ideas to partners or investors. It's a vital document to show others the backbone of your business, and how you intend to make it a success.
Traditionally business plans have been a formal document, but more often today businesses opt for a "lean business plan" which is simply some bullet points to help give direction to their company. Whether you want to write out a document that's a few pages long, or rely on a bulleted list, a written business plan is crucial for your success.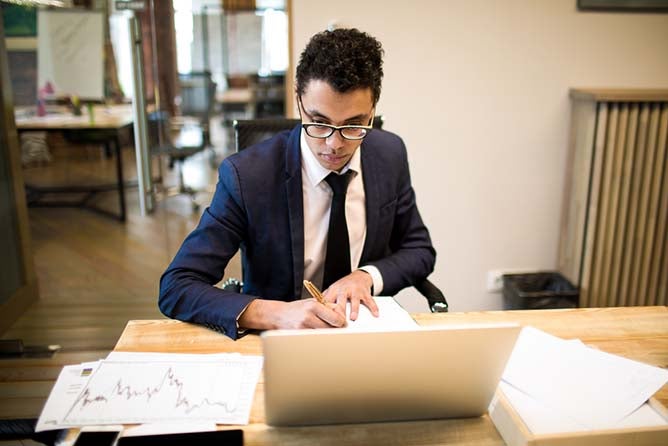 What should a business plan include?
The U.S. Small Business Administration has a list of what they say every business plan should include. Their list recommends:
Executive summary.
This is an overview of your business. An executive summary should include your mission statement, an overview of your product or service, and information about the leadership team. It should also include financial information about the company, especially if you're asking for financing. 
Company description.
The description should go more in-depth about your company. Explain the problems your business can solve, the consumer and audience you plan to serve, and how you plan to meet their needs. It's important to detail the competitive advantages your business has over similar businesses. Highlight important details that show how your business has specific strengths working for it. 
Market analysis.
This section needs to demonstrate that you have a good understanding of the industry and market. Look for trends and themes in the market research and identify how your company works with them. Identify competitors and their strengths, and how you can beat them at their game. It's important that this section answers questions investors or partners may have about the overall market. 
Organization and management.
This section should explain how your company is structured, who runs it, and why that will work. You should detail the legal structure of your business here—whether you intend to run your company as a C or S corporation, form a general or limited partnership, or if you're a sole proprietor or LLC. This information is crucial in helping readers understand how your company will work. An organizational chart will lay out who's in charge of what at your organization. Include information of key members of your team and detail how they are vital to the organization's success.  Tell your reader how your company will be structured and who will run it.
Service or product.
This section is where you can go into more detail about your product or service. Share why consumers need this product and how your company gives them what they want. Share plans for intellectual property, copyright, or patent filings. If you're doing research and development about a product, detail what that looks like. This is the section where you can really explain the backbone of your business. 
Marketing and sales.
This section should talk specifically about how you'll get and keep customers. Explain the different strategies you plan to employ to market your product or service, and how it will adapt based on your needs. It's important to describe how a sale actually happens, through a website or in-person, etc. Financial projections will come through this section, so it's important to thoroughly describe your marketing and sales strategies. 
Funding request.
If you're asking for funding, this is the section where you detail your financial needs. This section should explain how much funding you'll need over the next 5 years, and exactly how you plan to use that money. You want to specify the kind of funding you want, debt or equity, and the timeline for your funding. Talk about the specific use for your money, if you need to buy equipment, cover bills, pay salaries, etc. Include a description of your future financial plans as well, like how you'll pay off the debt. 
Financial projections.
After you've asked for funding it's important to provide financial information. Show that your business is stable and will be a financial success. Include income statements, balance sheets, and cash flow statements for the last five years if you have them. List collateral you have to put up against a loan to demonstrate that you have assets. Give a financial outlook for the next five years, including income forecasts and budgets. It's important to break down projections in the first year to quarterly or monthly to really show how you'll come out of the gate swinging. Make sure your projections match your funding requests correctly. Images like graphs and charts can really help make this section shine in your business plan. 
Appendix.
You may not need an appendix, but it can be a handy place to put supporting documents. Things like resumes, product pictures, references, licenses, permits, and other contracts are great assets to an appendix.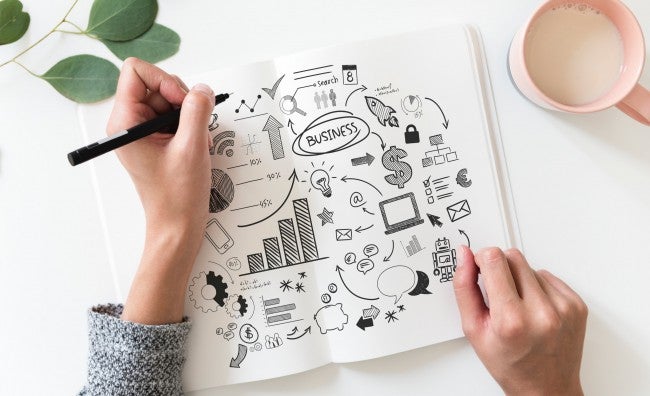 How to write a business plan.
Now that you understand what needs to be in your business plan, it's time to start writing. It can be overwhelming to know how to start this process, but it doesn't have to be! These tips will help you get to work in writing a successful business plan.
1. Decide the purpose of your plan. Are you asking for funding or for a partner? Is this just information for you? Will you need to show investors in the future? It's vital to know the purpose of your business plan before you get down to writing it.
2. Research. Before you start writing, you need to put in the legwork and research. Learn about the industry, about competitors, about marketing strategies, and finances. You'll need to spend a good amount of time learning and researching so you can write something accurate and beneficial for the organization.
3. Make an "about us" section. Many companies have an "about us" section on their website to help explain to consumers who they are. Writing this can be a great help as you go to write your business plan. You can make small tweaks and turn this element into your executive summary. This will help you get your feet wet as you start creating an official business plan.
4. Plan to adapt. You may need to adapt your business plan for different audiences. Identify which kinds of audiences you may need to show your plan to, and decide which elements need to be adaptable based on who will see it.
5. Show your passion. If you're creating a business, it's important that you believe in it and are passionate about its success. Your business plan should show your passion. Talk about why you care, put your heart into writing it so everyone reading it will see why they should care about your business too.
If you've decided that the path of entrepreneurship is right for you, a business plan is an important first step to creating your business. Take the skills you've learned from your business degree and put them into play while writing a solid business plan.