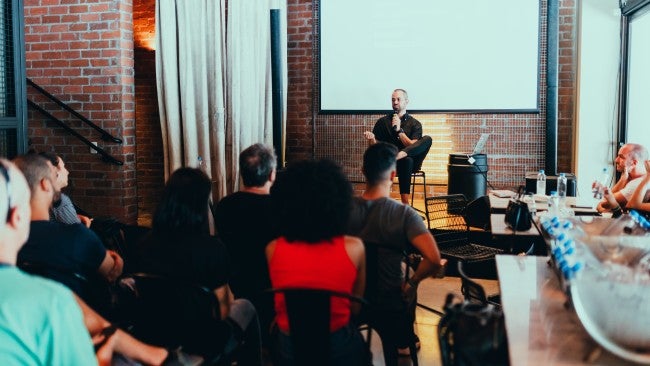 Employees who are looking to enhance their skills and meet the demands of their industry need upskilling. As the economy shifts, as unemployment rises and falls, and as new career opportunities come forward, it's vital for you to be prepared for every turn your career may take. Technology is changing the way everything is done, and new software programs and developments are creating new jobs every single day. It's important to be ready for these opportunities so you can move seamlessly into new, exciting roles.
Now more than ever before, it's important for employees to be ready for what's next in their career. Prepare for your professional future today by upskilling.
What exactly is upskilling? Upskilling is a process of continuing education that involves employees continuing to grow their knowledge and skills. This can be done through classes or courses, conferences, workshops, books, software programs, etc. Sometimes this comes when employers provide training programs to help their employees continue their skills. They will utilize courses like Lynda.com to provide training to their employees, or they will create partnerships with universities to give tuition reimbursement and discounts to their employees. Other times this looks like an employee taking their future in their own hands and working to pursue more education or training that will help them enhance their résumé.
How do I upskill in a down economy?
Upskilling is a great option for employees, but the question is how do you do it? If you're worried about the economy, it can make you anxious to think about spending money or time upskilling. But the reality is that there is no better time to upskill than in a down economy. There are many ways you can upskill, even when you are concerned the economy is going down. 
The first step to effective upskilling is to make a plan. Understand where you want to go, and then make a plan to get there. Maybe you're wanting to move up in your current profession. Maybe you're wanting to transition to a new, more recession-proof career. Whatever your goal is, it's important that you write it down.
After you know what your goal is, you need to make a plan to get there. Research what kinds of skills are relevant for your new job. Or make a list of skills you think are valuable and interesting. This will help you establish what kind of skills you want to develop. It may be soft skills like better management, or it may be specific like learning Python or Adobe Premiere. Creating a list and a plan will help you narrow down exactly what your career goals are, and then you will know the best upskill techniques to get there. 
It's valuable to network and connect with others as you plan to upskill. If you want to transition to a new career, talk to someone in that profession. Talk to your boss or colleagues about upskilling and how it could help your future in the organization. Network with college friends to learn more about how you can upskill in your current profession. Networking is extremely valuable in helping you prepare to upskill.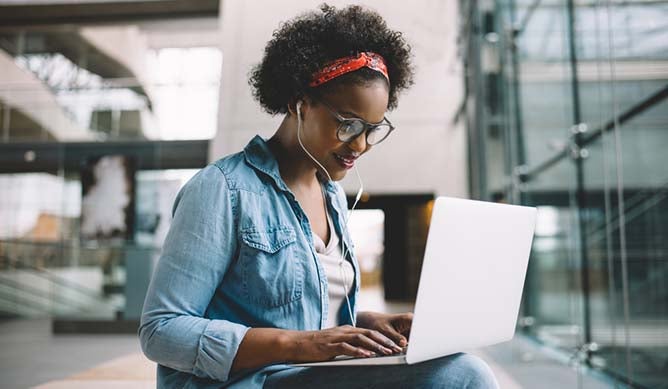 Software programs.
Software programs can help you learn technical skills that will boost your résumé. Project management software, new coding languages, Adobe software, and more are all great things to learn as you work to upskill. You can also become certified in many of these programs, which is an important credential to put on your résumé. Certification in programs like Microsoft and Google will greatly enhance your résumé and can broaden your horizons. 
Watch videos. 
Video programs can help you actually see the best way to do something. If you're a visual learner, video training is a great way to help you really learn a new skill. Watching someone else teach you will help you improve your own skills, and you can go back and watch videos again and again until you get it right. YouTube has millions of great videos that you can watch to learn new skills. Similarly many programs feature tutorial videos that can help you get well-versed in their program. 
Listen and read.
There are thousands of podcasts, articles, and books that can help you improve our skills. Self-help books can help you on soft skills, and podcasts and articles can help you learn other hard skills that you can take to your job. There are thousands of experts out there who are wanting to share their knowledge with people just like you. Seek out new ways to learn skills in your spare time, you won't regret it. 
Attend conferences and training workshops.
Conferences and training workshops can help you learn new skills. There are many conferences and training programs that can help you get better at your job. Teachers can go learn from other teachers about new techniques and methods, business professionals can learn new sales and marketing techniques, and more. Often times your employer will send you to training and conferences to help you learn valuable new things that will benefit your entire organization. 
Go back to school and pursue a degree.
Go back to school and pursue a degree that will help give you the skills and credentials you need to find success. A degree will give you experience, knowledge, and a valuable addition to your résumé. If you're worried about spending time and money on a degree during a down economy, there are ways you can upskill that will work for you. At WGU, you can upskill without having to quit your current job. You can pursue higher education while still staying at your full-time job, earning money and keeping up with your responsibilities. Low tuition and scholarships also means that you don't have to break the bank in order to pursue a degree.
Additionally WGU degree programs are flexible which means you can work on your courses any time that is convenient for you. Day or night, weekdays or weekends, you can work on your degree whenever is best for you. And thanks to competency-based education, you can move through your courses as quickly as you're able to master the material. This will help you to graduate faster and spend less to get a degree. 
A degree is a great way to upskill if you're hoping to get into a more stable profession. If you're ready to move into a more recession-proof job, a degree could be the key to help you get there. Many jobs require specific skills and credentials for you to be considered. And a degree will give you that knowledge and skill, as well as filling that gap on your résumé. 
Why does upskilling matter?
Upskilling can help you be better at your current job, be more prepared for your next career move, or change the direction of your career entirely. No matter what your career aspirations are, upskilling can be an important part of helping you get there. Upskilling can help you learn a new management software program that allows you to show your organization and task-management, preparing you for a promotion. Or upskilling can help you learn new coding skills that get you ready to make the leap to a new job. Whatever kind of upskilling you do, it can help you reach your goals. However it happens, upskilling means that employees are working to increase their knowledge so they can be better at their job every day.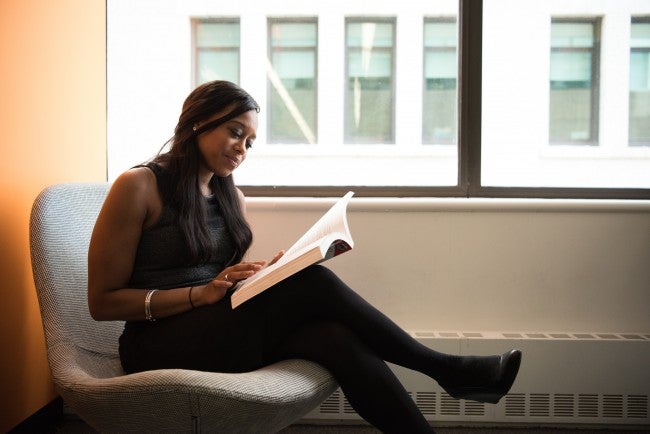 So why is upskilling important for employees? Research shows that about 60% of U.S. employers have job openings that stay vacant for 12 weeks or more. Upskilling is a key way for employees to increase their knowledge and gain new skills that can help them get a promotion, a raise, or be ready for a career change. Upskilling has many benefits for employees including:
Chances for upward mobility. Employees that have more diverse skills are more likely to be considered for promotions and new positions. 

Job security. In an economy that is uncertain, having more skills will make you more valuable to an organization. 

A chance for a new career. If you're hoping to make a career change, upskilling is important in helping you get there. You'll need more knowledge and experience in order to be ready for a new career.

Enhance your résumé. It's no secret that having more skills on your résumé is impressive. Upskilling will give you more ways to impress potential employers.
Why do employers care about upskilling?
Employers are passionate about upskilling their workforce because there are specific benefits for them, including:
Saving time and money. Employers are able to spend less money and time on recruiting efforts when they focus on upskilling their own workforce. They can promote from within, and help their employees learn the specific skills they need to be successful in their position. Onboarding processes and adjustments are less necessary when employers are able to upskill their current workers. 

Improves employee retention and morale. When employers care about upskilling, employees feel that their personal aspirations and goals are accounted for. They feel that the company is investing in them, so they are willing to invest in their company. Workers are more likely to stay with a company if they feel like they are an important element of the organization. Employees will also be happier about their working position if they see opportunities to increase their value and skill. They will be connected to their managers and bosses when they see they are valuable and trusted to increase their knowledge to benefit the organization. 

Helps the company improve relevance. Industries change regularly, and companies that help their employees upskill are able to improve their relevance. They can keep up with the changes as they give their employees opportunities to be educated and advance in the field. This is a huge benefit to companies especially those in competitive industries who are always looking for ways to enhance their performance.
Upskilling is increasingly beneficial for employers who want to help their workforce be the best it can be. 
If you're ready to change your life, it may be time to try upskilling. Upskilling is a great way to enhance your knowledge and experience so you can take on a new position, changing your career for the better. Especially in uncertain economic times, upskilling is a great way to make sure you are prepared for what the future will bring.