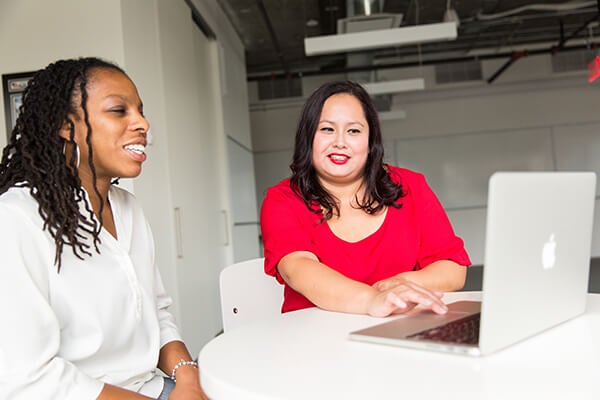 By Jared Olsen, MBA, SPHR, SHRM-SC, Head of Client Success at Motivosity
I'm a huge fan of HR technology! I like how it automates tactical work, empowers you with actionable data, streamlines processes, and allows you to focus on the business instead of being in the business.  I've noticed a massive issue with large HRIS systems and other enterprise level CRMs.  We've swung the pendulum too far out of fear of "system fatigue." 

The advantage of having an ATS, LMS, HRIS, Ben Admin system in one place is… it is all in one place!  That is pretty rad when it comes to onboarding, open enrollment, payroll processing, L&D, etc.  The problem, however, is when you try to be a jack of all trades, it also makes you a master of none.  

Recently I was in a meeting talking to a co-founder and a VP of HR.  We were talking about how Motivosity is helping managers be better managers through more effective 1:1, continuous feedback, succession planning, key player analysis, turnover, and more.  The comment the VP of HR kept bringing up was, "But we already have something that will do this in our HRIS."  The co-founder then asked, "What percentage of managers in our company have used those tools?"  The VP of HR responded, "Less than 2%."  That is when the co-founder dropped the following earth-shattering comment:

"This discussion reminds me of thousands of conversations I've had with customers and prospects.  We go and say, 'We can help you do it better even though you already have a tool.'  It is important to use the right tool for the right job."

He then added the "why" behind his motivation:

"I believe in the same values as Motivosity, that is why I like them.  They are putting the team member at the center of everything they do.  The other tools out there are more tactical and don't have an underlying motivation.  I've seen the impact on giving recognition and it is orders of magnitude better than any other tool I've seen."

If you work in HR, go and talk to your sales team.  Ask them if they ever come in contact with a prospect who says, "But we already have a [insert your company product here]."  We already know the answer to that: of course they do!  Now, what would your counterargument be to that prospect?  I bet you can rattle off 10 different things that makes your company and product better than the others.

Your company would also say, "It is important to use the right tool for the right job."  Keep that in mind the next time you look at implementing a big product to your HR tech stack.  Pause and ask these questions:

Is this specific module an afterthought or the bread and butter of this company?
Is this module the cheapest in the market?  If it is, there probably is a reason.
Is this tool the right one for our business and culture?
Will managers and employees look at this as an HR initiative, or something they want to use? (Be honest here, no one wakes up excited to clock in and clock out of a timecard.)
Do you believe in the same values as the company you're considering using?
Is this product orders of magnitude better than other tools you've seen?
When you can answer those questions, you might be surprised that your all-in-one HR tech stack really should be several different tools for several different purposes.  It's time we hyper-focus our needs on the right tool, instead of trying to get it all in one place.