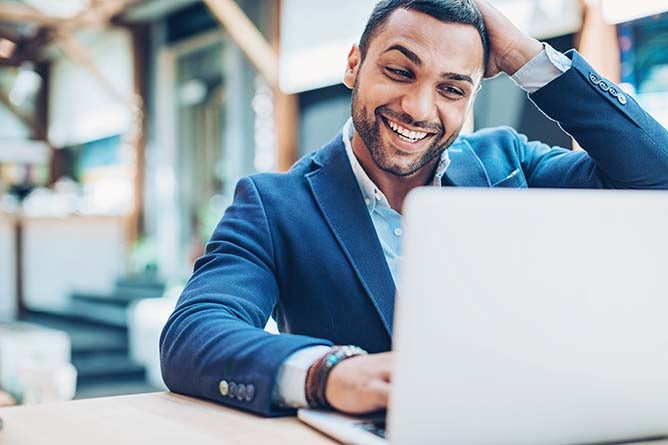 Pop culture often portrays people who pursue accounting careers as lonely, bespectacled number geeks who get their kicks come tax-preparation time. But the men and women who go into the field constitute a wide spectrum of people with a passion for helping businesses succeed.
The accounting field certainly is lucrative: the Bureau of Labor Statistics reports that the median salary for accountants in 2018 was around $70,000, with the highest 10 percent earning nearly $123,000. Many Certified Public Accountants (CPA's) tend to be at the top of the spectrum earning far more than that. Accounting  professionals come to the industry equipped with a degree in accounting and the knowledge to effectively handle financial records for both individuals and businesses. And, according to the International Federation of Accountants, their skills and expertise make them the most trusted and common source of financial advice.
With the right combination of personality traits and education, accountants can have a long and prosperous career in the field.
The right skills for the job.
Accounting isn't for everyone. It takes specific skills to be successful in the field, which the U.S. Bureau of Labor Statistics projects to grow 10 percent by 2026. Successful accountants usually share these common personality traits.
Analytical and detail-oriented.
The common misconception is that you must be great at higher-level math to become an accountant, says Jim Franklin, director of academic programs for WGU's Business College. But most of the math, he says, is basic addition, subtraction, multiplication, and division. However, if you don't have a curious and analytical mind, you might not enjoy the day-to-day tasks of an accounting career.
"The key to being successful," Franklin says, "is being able to analyze the numbers and draw conclusions."
In a bachelor's or master's accounting program, you'll develop the analytical skills necessary to succeed in accounting through courses covering the principles of accounting, managerial accounting, auditing, accounting information systems and taxation. If you already have a knack for data and analysis, an accounting career might be the perfect fit—and an accounting program will help you hone those skills.
Strong communicator.
Accountants don't usually work alone and isolated in their offices. According to PayPie, 70 percent of accountants working for small to medium enterprises (which make up 99 percent of all U.S. businesses) see their advisory roles becoming more strategic.
"Accountants serve as trusted business advisors and are typically a key part of any business team," Franklin says. "They work with clients, colleagues, vendors, and a wide variety of stakeholders."
Because these roles require excellent communication skills, Franklin stresses that you'll need to be able to skillfully present your ideas and conclusions verbally and in writing. Moreover, successful accountants use their strong communication skills to guide business strategies by collaboratively identifying and solving financial issues. Training in organizational behavior and business communications will refine new accounting professionals' communication skills and help them be successful in their careers.
Persistent.
Because accounting programs can be rigorous, perseverance is a plus.
"Academically, the work can be very challenging, and some people quit before they reach their initial academic goals," Franklin says.
But if you have a strong inner drive, the benefits of an accounting career can be well worth the determination.
"The challenge of the work is what makes the field so lucrative," Franklin adds. "Not everyone can do it. It is definitely worth the effort."
Is accounting right for you?
If you have excellent organizational, analytical, and communication skills, there are many accounting careers, such as financial reporting, managerial accounting, governmental accounting, and forensic accounting, available to you. In addition, your career in accounting can open other avenues, too.
"Many successful entrepreneurs started as accountants," Franklin says. "It helped them develop the skills necessary to understand the financial performance of their business."
So if you have ambitious career goals, accounting could be the industry for you.