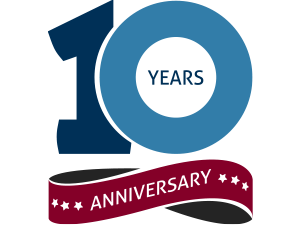 As the state of Indiana navigates the COVID-19 pandemic, many residents are stuck at home with extra time on their hands. Whether you've contemplated returning to school to advance your career, or you're among the more than 700,000 Hoosiers who have attended some college but have not earned a degree, there may not be a better time to consider applying to WGU Indiana. 
In June, WGU Indiana will celebrate its 10th anniversary. To commemorate 10 years of providing an affordable, flexible online education to Hoosiers, WGU Indiana will award a $10,000 scholarship to 10 newly enrolled students. 
Along with their affordable education model, WGU Indiana offers scholarship opportunities that can help eliminate the financial obstacles that often keep individuals from achieving their education goals. After a record year in 2019 awarding a total of $911,713 in scholarships, WGU Indiana aims to award more than $1 million in scholarships this year. WGU Indiana arrived in 2010 as the first state model of Western Governors University. Since then, WGU Indiana has awarded 2,602 scholarships to qualifying students, totaling more than $5 million over the course of its first decade. 

Recipients of the 10th anniversary scholarship will be awarded $2,500 toward their WGU Indiana tuition each six-month term, for up to four terms covering most of a recipient's tuition. Applications are open and scholarships will be awarded on a rolling basis with the first two scholarship winners announced at WGU Indiana's 10th anniversary reception in June 2020. The additional eight scholarships will be awarded throughout the calendar year. Applications will effectively close on Nov. 1, 2020, but prospective students are encouraged to apply as soon as possible. 

Now is the perfect time to get ahead in your current career, or branch into a profession you've always dreamed of pursuing. WGU Indiana is the state's only fully online, competency-based university and offers more than 60 accredited bachelor's and master's degree programs and is open to all qualified Indiana residents. WGU Indiana's affordable tuition and competency-based model allows students more flexibility to graduate at their own pace. 

For more information on the 10th Anniversary Scholarship and to apply, visit indiana.wgu.edu/10x10.