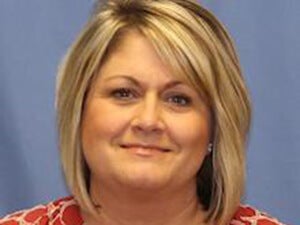 Describe your current position as a pediatric nurse at Riley Hospital for Children at IU Health.
I work as a clinical nurse on 7 West, which is an acute care 24-bed unit that specializes in neurology and gastrointestinal disorders as well as infectious diseases. I completed my nursing capstone on this unit and was hired after graduating from nursing school.

I have worked the night shift (7:00 p.m. -7:30 a.m.) for four years and also precept/mentor new hires to our unit. I assumed charge nurse duties approximately two years ago. I work along a team of great people and thoroughly enjoy what I do! 
What are your plans once you've received your masters in nursing education from WGU Indiana?
Once I have obtained my master's degree in nursing education, I plan to seek a position as an adjunct professor at a nursing school. I would love to teach both didactic courses as well as clinicals while specializing in pediatrics. I graduated from the IU School of Nursing and would love to secure a teaching position with them.
What prompted you to choose WGU Indiana for your nursing degree?
WGU Indiana is part of a partnership with my employer, IU Health, which was part of the reason why I chose WGU. WGU also offers a competency-based curriculum, which allows someone with nursing experience to move quickly through some of the courses. This allows time to focus on the courses that relate directly to the type of master's degree you are seeking. WGU is also affordable by offering flat tuition rates in six-month period terms. You are able to control the cost of your degree by moving through the program at your own pace.
For those interested in pursuing a career in nursing, what advice would you provide them?
Nursing school is very competitive and it is important to know what is required to obtain admittance into the program. The nursing curriculum is very demanding and requires a lot of time reading and studying. I would also advise working as a tech/nurses' aide during nursing school. This allows you to see first-hand what it is like to work in the healthcare industry, especially in bedside nursing. Nursing can be both frustrating and emotional at times, but it's also the most satisfying and rewarding profession.