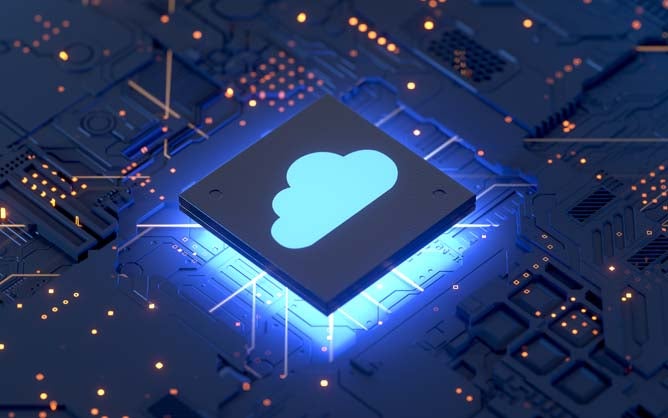 Looking into IT career pathways?
There are plenty out there. IT is a rapidly growing field, with more than 546,000 new jobs expected to be created by 2028, according to the Bureau of Labor Statistics.
That job growth, the Bureau of Labor Statistics says, is being driven by specific sections of the market, such as cloud computing and big data, which are much more in demand than other more generalized IT positions. These areas might prove more lucrative for IT professionals.
Further Reading: Successful IT careers begin with these skills.
What cloud and systems analyst positions are available? Below are a few IT career pathways in those areas.
1. Cloud software engineer.
A cloud software engineer manages an organization's cloud computing and cloud strategy. This can include design, planning, maintenance, and support. Job descriptions list a variety of cloud-related skills and responsibilities, such as analyzing current cloud systems, designing and developing tests to evaluate systems, and developing software to create or maintain cloud systems.
Cloud software engineers usually make around $103,000 a year, according to Glassdoor. Professionals with experience in Linux, Java, and Amazon Web Services, however, might be able to command even more money. Although cloud engineers are in demand in several industries, they're most needed in the technology, finance, telecommunications, and entertainment sectors, as these industries are rapidly moving their tools and communications to the cloud.
2. Cloud architect.
A cloud architect—sometimes called a cloud solutions architect—designs a company's cloud strategy.
Cloud architects manage an organization's cloud computing architecture, which is increasingly important because companies often use more than one cloud for their storage, platforms, and servers. These systems must mesh together, and it's a cloud architect's job to make it all work. Because many of these clouds are provided by vendors, cloud architects might also be required to communicate with vendors and negotiate third-party contracts.
A cloud solutions architect typically pulls down $120,626 a year, according to PayScale, although the salary is likely to be higher for cloud architects with DevOps skills and experience with enterprise solutions, Microsoft Azure, and systems architecture.
At large companies that rely heavily on the cloud to provide services and manage business functions, cloud architects tend to specialize into roles, such as hybrid cloud architect, cloud application architect, and cloud infrastructure architect. These positions tend to have more specialized responsibilities, but they pay a little more as a result.
3. Systems analyst.
A systems analyst specializes in analyzing, designing, and implementing information and computer systems. They ensure that an organization's existing systems are efficient and effective. Their job is less about programming and more about system design—they might develop cost analyses, for example, or create implementation timelines for network projects. They might also work with vendors.
In a large organization, a systems analyst might focus on one system only. At a smaller company, they might work with all the organization's networks.
The average salary for a systems analyst sits around $69,000, according to Glassdoor, and thanks to the increasing complexities of the networks that companies employ, they're needed in every industry.
4. Systems engineer.
Systems engineers create and debug information systems, and they're often in charge of a company's entire IT infrastructure. They test systems and adjust or upgrade networks to maintain optimum efficiency. Systems engineers are also in demand—and short supply—across most industries. The Bureau of Labor Statistics expects employment for systems engineers to grow by 5 percent by 2028, an addition of 383,900 positions to the field.
Systems engineers usually make around $86,000 a year, Glassdoor reports. Experience with VMware ESX, Linux, and virtualization is highly valued.
IT pathways for cloud and systems analysts.
Businesses rely on a network of clouds, platforms, and information systems for their core functions. To keep those systems running smoothly, they need cloud engineers, systems analysts, and other infrastructure specialists.
Further Reading: Cybersecurity salary: where can you go? (2019 update)
Some companies might be willing to hire a cloud engineer or a systems analyst without a degree, so long as that person has the right skills and enough experience. But in many cases, you'll need at least a bachelor's degree in computer science—if not a master's degree—to have the foundation to manage these complex IT infrastructures.
To jump-start your career in cloud and systems analysis, start by pursuing a degree.