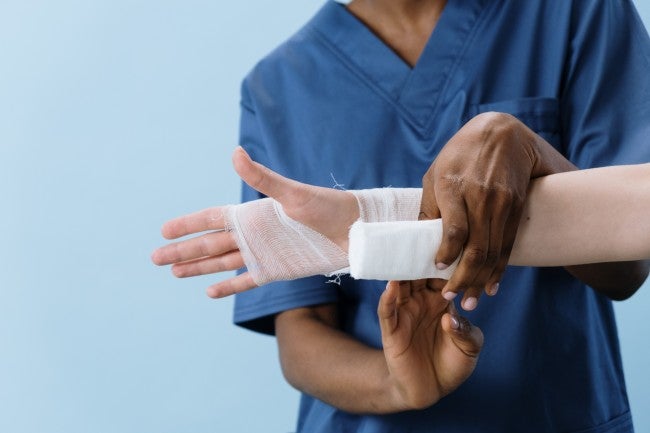 Nursing school is an outstanding investment in your future that will more than pay for itself. The World Health Organization recently reported a 5.9 million shortfall of nurses worldwide. So the demand is high for qualified nursing professionals.
How much does nursing school cost?
The total cost of nursing school varies greatly depending on what type of university you choose to attend. Community colleges are the cheapest ($18,000–$25,000), where you can earn an associate degree for entry-level RN roles. Public and private universities are the most expensive ($35,000–$120,000), where you can earn a bachelor's and master's degree for higher-paying, senior-level roles. And then there are online colleges that fall somewhere in between, where you can earn a Bachelor of Science in Nursing (Prelicensure) for less than $30,000 and a BSN or MSN for as little as $14,200 if you already have RN experience.
Don't let these costs get in your way! Nurses earn nearly double the median annual salary for all other U.S. occupations, according to the Bureau of Labor Statistics. This means that in just one year alone, you could pay for the entire cost of your education. Plus, there are many national- and state-based debt forgiveness and repayment programs that can put your dreams of becoming a registered nurse within reach. Read on to review your best options, including student loan forgiveness for nurses, student loan forgiveness for healthcare workers, and the HRSA Nurse Corps loan repayment program.
How can I pay for nursing school?
There are many ways you can pay for your nursing degree. However, grants, scholarships, and student loans are the most common options. Grants and scholarships are the best choices since they don't have to be repaid, but they won't typically cover your entire tuition. This is why most nursing students take out student loans to cover the cost of their degrees and why you should pay close attention to getting the most value from your nursing school.
Forbes reports that U.S. student loan debt has hit an all-time high, surpassing $1.6 trillion—that's an average of around $30,000 per graduate. Of course, you can lower your loan costs by selecting a more affordable degree program and finishing school faster. WGU gives you both options, which is why the average debt at graduation for our students is less than half of the national average.
Other ways to lessen the costs of student loans is to apply for forgiveness and repayment programs. Loan forgiveness for nurses should be your top choice since they effectively cancel some or all of your loans and the balance of what you owe. But if you don't qualify for one of these plans, student loan repayment programs are good alternatives since they still reduce your student loan balance—they just require some work in return.
Let's explore the key differences and top benefits that all of these programs afford.
National student loan forgiveness programs.
If you could make your student loan debt just disappear, would you? Of course! And that is exactly what student loan forgiveness programs do. Here are the top three national programs that nurses can apply to, including a brief description, their eligibility requirements, and application links:
Public Service Loan Forgiveness (PSLF) program.
Description: 100% tax-free student loan forgiveness.
Eligibility: You must make 120 payments on your federal student loans (private loans do not qualify) while working at least 30 hours per week within the public sector—government agencies, nonprofits, and nonprofit hospitals.
How to apply: Submit the Public Service Loan Forgiveness Form annually or anytime that you switch employers. This will ensure you're working for a qualifying employer and will help the program accurately track the number of loan payments that you've made.
Tip: To get the largest amount of debt forgiven as possible, consider switching your loans to an income-driven repayment plan for the first 120 installments. These plans cap monthly payments to a percentage of your income and extend repayment to 20 or 25 years.
Federal Perkins Loan cancellation.
Description: Up to 100% tax-free discharge of your Perkins Loan.

Eligibility: This only applies to Perkins Loans, and you must be working full-time as a nurse. If you qualify, your loan will be forgiven incrementally over a five-year period.
How to apply: Since schools disburse Perkins Loans directly, you must apply through your college or university.
Tip: As a full-time nurse, you can opt to defer your Perkins Loan payments during the five-year discharge period. Thus, you'll get 100% forgiveness!
Military student loan forgiveness for nurses.
Description: Up to $40,000 per year for one to three years towards paying off your nursing student loans. Any repayment amounts are taxed.
Eligibility: Qualifications vary by service branch.
How to apply: Contact the medicine department within your affiliated military branch.
Tip: You can defer your student loan while on active-duty service and for 13 additional months after becoming a civilian. Additionally, the Department of Education will pay the interest on your direct subsidized or subsidized federal Stafford Loans during this time.
Again, it's important to note that all of the programs listed above are loan forgiveness for nurses—meaning the debt is paid (forgiven) by the program provider and does not require anything from you in return. Student loan repayment programs, however, do require you to do something in exchange for the providers' payments, such as working for their programs for a set number of years. Even still, they're a superb option for starting your nursing career with little to no student debt.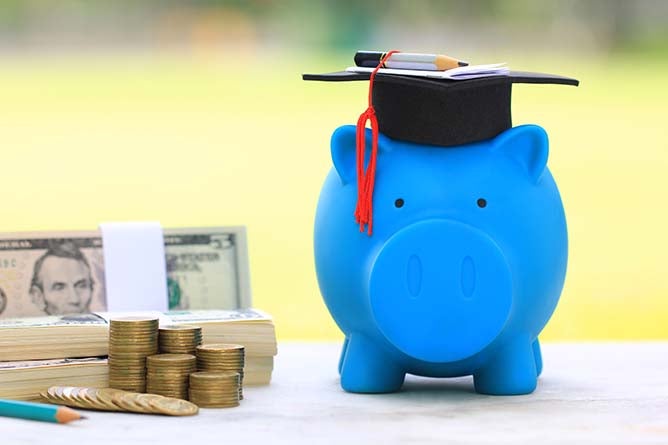 National student debt repayment programs.
If you don't qualify for one of the student loan forgiveness programs we've covered, not to worry! The Health Resources & Services Administration (HRSA) offers many excellent student loan debt repayment programs that you may be eligible for.
HRSA student loan repayment programs.
Established by the HRSA, the National Health Service Corps (aka the NHSC, which is connected to the HRSA Nurse Corps and provides the Nurse Corps Loan Repayment Program) helps to "build healthy communities by supporting qualified health care providers dedicated to working in areas of the United States with limited access to care."
Essentially, this program will repay part of your student loans in return for you working at a critical shortage facility (CSF) within an underserved community. Here are more details about the four NHSC/HRSA Nurse Corps loan repayment programs (LRPs):
Student loan refinancing options.
Another way to help manage your nursing school debt is to refinance your student loans through a private lender. If you don't have good credit or a stable job with good pay, you'll need to get a co-signer to help qualify. Before getting started, you should exhaust the loan forgiveness and repayment options listed above because refinancing your federal student loans can make you ineligible to apply.
The main benefit of refinancing is lowering your loans' interest rates, and, thus, your monthly payments. This can make a big impact on your quality of life, especially when starting your first job out of nursing school. It can also make you less likely to default on your student loans or be late in other financial obligations, which will improve your current and long-term financial health.
Refinancing your student loans can be accomplished in six easy steps:
1. Research lenders to find the best fit for you. For example, some lenders specialize in medical school refinancing, fast repayment options, student loan consolidations, etc.
2. Shop the interest rates. After you find several lenders that suit your needs, get prequalified so you can see which one has the lowest rate. Note: loan prequalification won't hurt your credit score. However, an official loan application may.
3. Select your lender and loan terms. Decide whether you want a fixed or variable interest rate and how long you want your repayment period to be. Both will affect your monthly payment, and it's best to decide on a number that you'll be comfortable with.
4. Complete your loan application. Even if you're prequalified, you'll still have to submit your official refinance loan application.
5. Approve and sign your loan docs. Once your application is approved, you'll have time to review the terms and sign the paperwork. You'll also typically have three days to cancel the agreement should you change your mind.
6. Ensure that your loan is paid off. After your refinancing loan is finalized, continue making payment to your previous lender until you receive your official loan payoff statement. Then begin making payments to your new lender and enjoy your lower premiums!
State debt forgiveness and repayment programs.
In addition to national student loan forgiveness and repayment plans, many states have their own similar programs. Find your state in the list below or check with your local agency (if it's not included) to learn more:
In summary, student loan forgiveness for nurses and student debt repayment programs are available in all 50 states and through several federal plans. It takes a little bit of time to research and apply to your best options, but the payoff is well worth it! By selecting an affordable nursing program, applying for scholarships, and taking advantage of loan forgiveness programs, you can afford to get your nursing degree—and enter this high-paying, exceptionally rewarding profession.