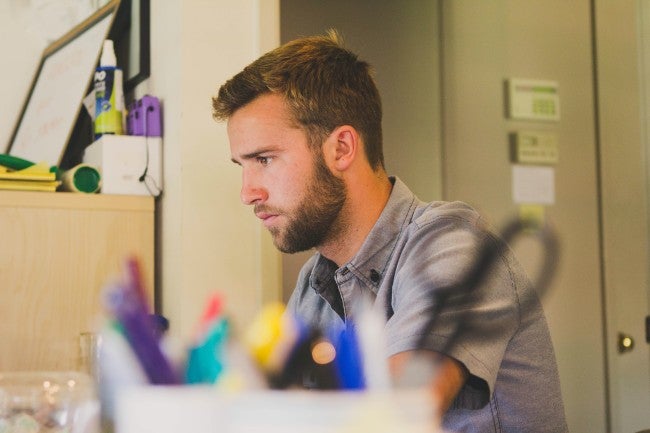 Student loans. They often can help you get where you want to go with your education, but paying them back can be a huge burden. Currently 66% of graduates from colleges have student loans, averaging over $25,000 in loans when they graduate. There are many things students, and particularly those who become teachers, can do to help alleviate the stress of student loans.
One of the most important things to do is find other ways to pay for your education. Choosing a school like WGU that has lower tuition, many scholarship opportunities, and the ability to graduate faster can help you avoid student loans. You can also apply for federal Pell Grants to cut down on the number of student loans you have to take out. Be sure your school is accredited and able to offer federal financial aid (WGU offers all types of federal aid to students!)
WGU is focused on helping students get a degree that is affordable for them. That's why we also have the Responsible Borrowing Initiative, helping students that do need to take out student loans be able to pay them back in a timely way. This program has helped WGU graduates leave school with HALF the debt of other students around the country. And the ROI for their degree helps them pay off their loans much faster. We help students understand repayment plan options so they can take control of their loans, don't have to worry about forbearance, and can get their loans out of the way faster.
But teachers may be able to utilize their career to help them get student loan forgiveness so they don't have to pay off their loans. If you're a current or aspiring teacher, it's important to understand what student loan options you have. Learn more about how this works, and how you can qualify. 
What is teacher loan forgiveness?
Teachers are crucial in our communities. Our children and youth rely on teachers to help them have the skills and knowledge they need to succeed in the future. That's why there are loan forgiveness programs to help incentivize teachers to enter this exciting field. Teachers have various loan forgiveness options and programs designed to help them reduce or eliminate their student loan debt. There are various eligibility requirements for specific programs that can help teachers significantly cut down their loan debt.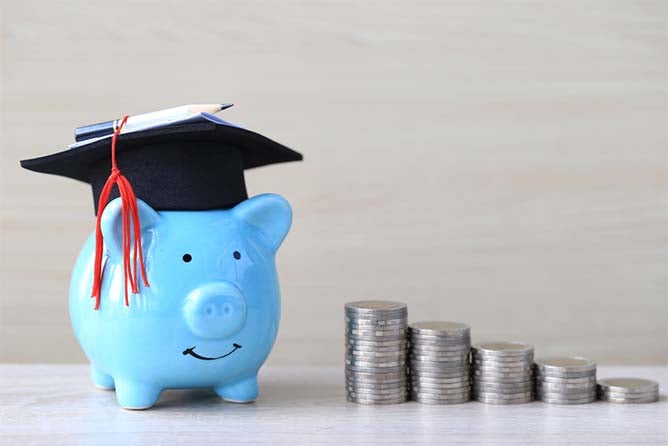 Types of teacher loan forgiveness.
There are three main types of teacher loan forgiveness programs. These three programs include: 
Perkins teacher loan forgiveness.
Perkins loan teacher cancellation is specifically for those who have Federal Perkins Loans. While students can no longer receive Perkins Loans, qualified teachers may be able to get cancellation of their loan if they meet the eligibility. Students may be able to get 100% of their student loan canceled, up to $27,500 for undergraduate loans and $32,500 for graduate loans. This is substantial and could help thousands of teachers save money on loans.
In order to qualify for Perkins loan forgiveness, teachers must be working in the field. Teachers must be working full-time in a public or nonprofit elementary or secondary school system as:
A teacher serving students from low-income families

A special education teacher

A teacher in the fields of math, science, foreign languages, bilingual education, or a field determined by your state agency as qualifying
Teachers must be employed by a school system in order to be qualified for this teacher loan forgiveness program.
Teachers can get a percentage of their federal student loan canceled for each year that they teach. This is how the percentages break down:
15 percent canceled per year for the first and second years of service

20 percent canceled for the third and fourth years of service

30 percent canceled for the fifth year of service
Teaching for five years could mean that your entire federal student loan and interest is gone. For many people, this is a fantastic way to remove their student loan debt and pursue a career they are passionate about at the same time. If you have Perkins loans, be sure you're taking advantage of loan forgiveness options. 
To apply for Perkins teacher loan forgiveness, you will have to talk to the college or university where you received the loan. Perkins loans are administered specifically by the college or university, so you can work with them to establish a loan forgiveness plan. 
Public service loan forgiveness.
Public service loan forgiveness (PSLF) is another great option for teachers to cut down on their student loans. Public service loan forgiveness will cancel the remainder of your student loan debt after you make 120 payments under a specific repayment plan—there are no specific limits on how much that will be. You don't have to teach at a low-income or public school, or even be a teacher. Public, private, and secondary school are all acceptable. Additionally teachers, administration, janitors, librarians, and more are all able to benefit from public service loan forgiveness. 
To qualify for public service student loan forgiveness you must meet the following requirements:
Be employed by a U.S. federal, state, local, or tribal government or not-for-profit organization

Work full-time for that agency or organization

Have direct loans (or consolidate other federal student loans into a direct loan)

Repay loans under an income-driven repayment plan

Make 120 qualifying payments
Once you have made 120 qualifying payments and meet the other criteria, your loans will be done. For many teachers, this loan forgiveness option can help get rid of their student loan debt for good.
Teacher loan forgiveness.
There are many elements to the teacher loan forgiveness program. Teachers can be eligible for teacher loan forgiveness of $17,500 of loans if they meet all the criteria. The teacher loan forgiveness program works for direct loans, subsidized and unsubsidized loans, and federal Stafford loans. 
To qualify for teacher loan forgiveness, teachers must have worked full-time for five consecutive academic years as a highly qualified teacher. They must also work in an elementary school, secondary school, or educational service industry that serves low-income students. 
Highly qualified teachers are classified as:
Teachers who have at least a bachelor's degree

Teachers who have a full state certification as a teaching professional

Teachers in a government-recognized charter school who have met all the state's charter school statutes.
Teachers may still qualify for teacher loan forgiveness if they haven't taught for the entire academic year under special circumstances. Research your state's specific program options to learn what you can do.
How to apply for student loan forgiveness.
Before you apply for student loan forgiveness, it's important to ensure that you meet all the necessary requirements and qualifications. Teachers who qualify for one of the three programs can then apply for loan forgiveness. There are specific forms for each of the loan forgiveness programs that you will need to fill out. You can view the forms on the Federal Student Aid website. Specific details about applying are listed there. Some forms need to be sent directly to your loan servicer, while others should go to your college or university.
If you have questions about federal financial aid, you contact the WGU financial aid office to get help.