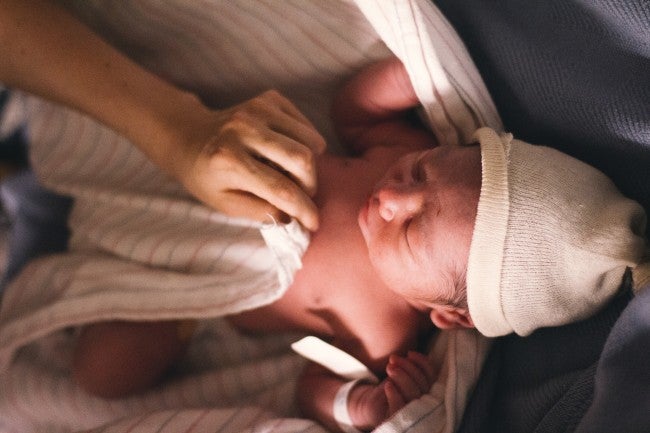 If you're interested in becoming a nurse, there are a wide variety of positions you can work toward for your career. Specialties are important to help nurses be qualified to help specific populations with their healthcare and wellness. There are a myriad of positions available to nurses through different certifications and training, and higher education is often crucial for nurses to be qualified for these positions. 
Neonatal nursing is one of these subspecialties that allow nurses to be qualified to work with newborn babies and their mothers. Neonatal nurses focus their work on caring for newborns, and sometimes focus on premature babies who are in the NICU. Specific training and certification is needed for nurses to be qualified to become neonatal nurses. There are also additional career options for nurses trained in neonatal specialties, including becoming a neonatal nurse practitioner. 
What does a neonatal nurse do?
The main responsibility of a neonatal nurse is to assist mothers with the birth and post-birth of their child. On a day to day basis, a neonatal nurse is required to perform the following responsibilities: performing professional nursing duties, testing cognitive skills on newborn babies, performing neonatal tests throughout pregnancy, helping patients select an effective plan of care, and taking care of patients.
The main work of neonatal nurses is to help mothers during birth, and after the birth of their child. They perform traditional nursing duties like checking vital signs and monitoring patients, perform tests on newborn babies, perform neonatal tests throughout a woman's pregnancy, and help patients decide an effective care plan for patients. 
Neonatal nurses work with pregnant women, newborns, and can work with children up to age 2. There are different levels of neonatal nursing that give nurses the opportunity to have different responsibilities and work with different types of patients.
Levels of neonatal nursing speciality.
There are three levels of neonatal nursing that are key to determining what kind of work a neonatal nurse can do.
Level I. Level I neonatal nursing is designated for healthy newborns. Sometimes this is called the well baby nursery. Level I neonatal nurses are skilled in neonatal resuscitation, well-care for newborn babies, care for babies born at 35-37 weeks gestation, and stabilization for newborns who are ill and born at less than 35 weeks gestation until they can be transferred. Neonatal nurses at level I are charged to perform hearing tests on newborn babies, vision tests, give shots, bathe, and help mothers learn about caring for their newborn. 

Level II. Level II neonatal nurses work in special care nurseries, and have all the capabilities of Level I nurses. These nurses are qualified to provide care for infants born at 32 weeks gestation who have moderate illness and may need additional care. They provide care for infants who are growing stronger or needing help after intensive care. They may provide mechanical ventilation for these babies, and help them learn to breathe on their own. Often Level II neonatal nurses work with premature newborns or those who need immediate care. They are often skilled at intravenous fluid administration, specialized feeding, oxygen therapy, medications, and more.

Level III. Level III neonatal nurses work in the neonatal intensive care unit, or NICU. Neonatal nurses at this level care for very sick newborns, usually with congenital problems or who are very premature. They may need incubators, ventilators, surgery, and other supporting equipment. These sick newborns may need sustained life support, have low birth weights, need to meet with a wide variety of specialists, and be monitored constantly. Neonatal nurses at Level III are specifically qualified and trained to work with these high-risk infants. 
Neonatal nurse salary and outlook.
Neonatal nurses earn an average annual salary of $71,000 per year or roughly $34 per hour. The lowest 10% of neonatal nurses earn an hourly wage of about $21 while the top 10% earn over $48 per hour. The years of experience that you have, the location where you work, and your specialty level directly impact the salary you can earn as a neonatal nurse.
Due to nursing shortages around the United States, there are many jobs available for those wanting to pursue neonatal nursing. The BLS shows that nursing is supposed to grow 12% by 2028, twice as fast as the national average for job growth. Specifically there are often shortages and needs for more specialty nurses, such as neonatal nurses.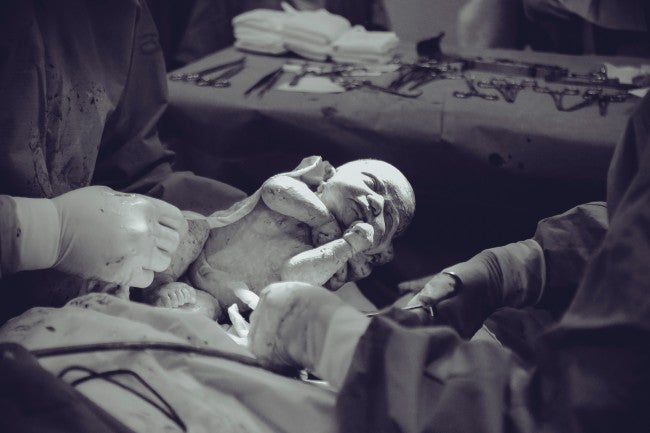 How to become a neonatal nurse.
Neonatal nurses often have high job satisfaction and there is a large amount of room for growth in this field. If you love caring for young babies and children, are a good communicator, are reliable and have confidence in your ability to master skills, are level headed and good at decision making, a career in neonatal nursing could be an ideal fit for you. 
Neonatal nurses have a variety of soft skills they need to develop in order to be successful in their job. Those skills include:
Focus and good decision making skills under pressure.

Care and compassion.

Good communication.

Quick thinking.

Natural interest in newborn babies.

Kind heart to work with parents and families of sick babies.

Ability to adapt quickly to new tasks and environments.

Ability to work in long shifts as may be required.
Neonatal nurses have specific educational paths they must follow in order to be successful. Those who want to become neonatal nurses need to start by earning a Bachelor's of Science in Nursing and obtaining their RN license. Nurses will then need to work to gain experience in a neonatal setting, focusing on clinical experience in pediatric and neonatal settings. Many nurses may go on to get specific certification and training in neonatal settings, such as 
Low-risk neonatal intensive care nursing
Neonatal intensive care nursing
Neonatal nurses may want to pursue additional education in order to be qualified to become neonatal nurse practitioners. Nurses will need to pursue a Master's of Science in Nursing degree in order to be qualified to become a NNNP.
If you're interested in caring for newborn babies and taking your nursing career to a new level, consider earning a bachelor's degree that can put you on the path to becoming a neonatal nurse.