North Carolina is famous for a number of firsts:
First in flight (the Wright Brothers at Kitty Hawk in 1903)
First state university to open its doors (UNC Chapel Hill in 1789)
First English child born in America (Virginia Dare in 1587)
First African-American and Native-American member of the U.S. Congress (Rep. Hiram Rhodes Revels in 1870)
And one accomplishment that deserves to be on this list is this:
While almost every state has far from equal representation in this industry, North Carolina is once again the highest-ranked state for the percentage of women working in the tech sector.
According to a new report from NC Tech, which represents the state's tech industry, women hold 36.5 percent of IT jobs in North Carolina, besting the national average by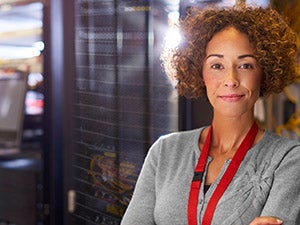 nearly four percent (only the District of Columbia can claim a higher percentage).

And thanks to North Carolina's healthy economic climate, growing tech sector and nationally recognized quality of life, the prospects look good for North Carolina women in tech to increase that margin.
Over the next five years, North Carolina is predicted to be the second highest-growing state for tech jobs (Utah ranks first), and employment in IT is expected to increase 10.4 percent between 2018 and 2022. The tech sector generates nearly one-fifth of the state's sales revenue, and there were just under 300,000 workers in the industry in 2017.
Moreover, recruiting for IT talent last year was competitive with more than 89,000 open IT positions statewide, including Software Developers, Computer Systems Analysts, and Computer User Support Specialists. This is especially good news as tech jobs often are some of the higher-paying positions in the workplace (the average earnings per worker in the tech industry is $110,280 in fact).
One way to help speed this change is for more women to enter the IT workforce and advance their careers through education, networking and industry support. There are a range of resources in North Carolina through which working adults can earn college degrees and IT industry-recognized certifications that will help them succeed in the tech world.
WGU North Carolina, for example, incorporates IT certifications such as CompTIA A+, CIW Site Development Associate, and ITIL Foundation Certification in our B.S. in Information Technology degree. We also accept a wide range of transfer certifications that can waive degree requirements and save students both time and money in completing the program. And the ability to complete undergraduate and graduate degrees in our self-paced, competency-based model suits the busy lives of adult women.
The message for North Carolina women wanting to advance their careers in the tech sector is clear: your time is now, and WGU North Carolina is ready to help!