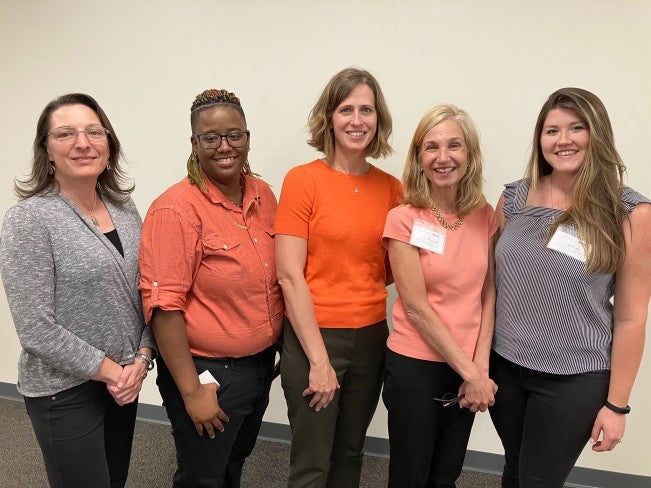 When we empower women to succeed economically, they are better positioned to support themselves, their families and communities. That is why the Center for Women & Enterprise (CWE) and Western Governors University (WGU) co-presented a free Small Business Bootcamp on Thursday, June 16, at WorcLab4 in Worcester.
Gloria Bruce, strategic partnerships manager at Western Governors University, said, "At WGU, we are focusing on some of the impacts of the pandemic, specifically the disproportionate impact of women's work and their economic status. We wanted to collaborate with Center for Women and Enterprise to support women trying to start new businesses in the area."
The two-hour bootcamp helped new business owners and covered topics such as getting your business started, hiring and retaining talent, identifying new leadership models, and LinkedIn. WGU College of Business faculty Abigail Perrine and Penny Griswold presented along with Gloria Bruce. A limited number of professional headshots were also available. Though CWE focuses on empowering women, the event was open to everyone.
Racquel Knight, director for Central Massachusetts at the Center for Women & Enterprise and WGU College of Business M.B.A, student said, "When you own a small business, it can be so isolating. We thought, 'What are the things that folks who maybe have started a small business or are thinking about it need to know?'"
Nationwide women lost more than 12 million jobs during the pandemic's recession, triggering what many have dubbed a "she-cession" because of the disproportionate employment losses by gender.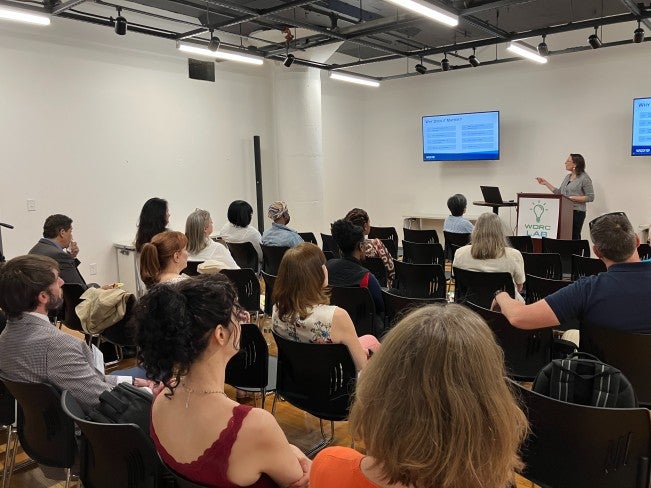 In Massachusetts, women are paid only 81 cents for every dollar paid to men, placing the state 17th for gender-based pay gaps. Boston's pay gap is about 12 cents wider than the national average, according to the Boston Women's Workforce Council.
According to the Worcester Business Journal, female employees in the City of Worcester make 29% less on average than their male counterparts.  Nationally, women earn an average of 82 cents per dollar earned by men, according to U.S. Census Data. In Boston, on average, women earn 70 cents for every dollar earned by men. 
Pew Research surmises that ongoing gender-based pay gaps are due to factors such as "educational attainment, occupational segregation and work experience." During the economic recovery phase of the pandemic, women will need to advance their professional skills and knowledge, and this free resource is one way for Worcester small businesses owners to do that.
For more information, about CWE go to www.CWEonline.org and about WGU go to wgu.edu.
Pictured at top: Gloria Bruce, Racquel Knight, Abigail Perrine, WGU's Amy Weinstein, CWE's Samantha Carr.