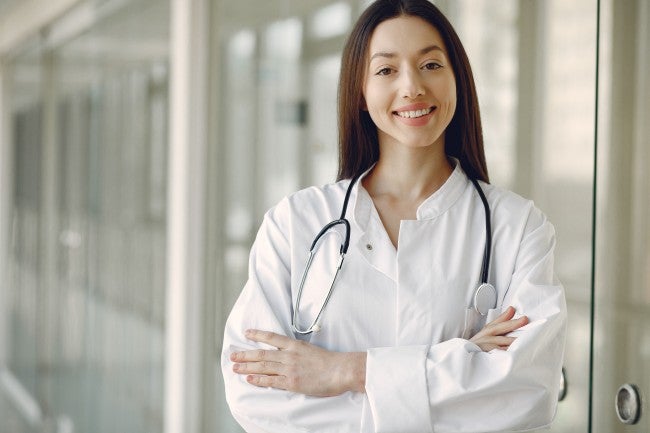 There are promising careers, and then there are exploding careers. Nursing informatics definitely falls into the latter. According to the Bureau of Labor Statistics, the widespread adoption of electronic health records plus an aging population in need of more medical care have catapulted the need to fill jobs in this field. The role of nursing informatics specialist, or nursing informaticist, is a modern hybrid of clinician and technician, an individual who is trained in traditional nursing and health IT systems. This unique combination is a reflection of how advances in technology and healthcare have reached the point where they run parallel. One of the most notable outcomes from this duality has been a surging demand for nursing informatics specialists in every aspect of clinical medicine and biomedical research. 
What is nursing informatics?
Informatics nurses (also known as nurse informaticists) often serve as the link between clinical care and IT systems, bringing data together to support decision-making, improve health outcomes, and deliver care. According to a 2017 report from the Healthcare Information and Management Systems Society (HIMSS), the most common responsibility of nurse informaticists was "systems implementation—preparing, training, and supporting users."
As interoperability between multiple electronic health records systems (EHRs) continues to be essential to improve quality of care, boost efficiency, and accelerate the discovery of new knowledge relating to health and disease. Because of this continued need, you're likely to find informatics nurses working in just about every setting where clinical and research work is being done.
Responsibilities for this highly specialized role include:
Data analysis and application. Know where to retrieve health data, how to evaluate data quality, and how to make clinical and operational data useful for better decision-making. 
Systems setup and implementation. Evaluate and customize a facility's IT systems setup and train/educate teams about applying technology for clinical use. Meet with IT experts. Research and evaluate new software and informatics applications for healthcare workers and patients.
Policy development and compliance. Assist in the development and implementation of public policy and ensure compliance with federal laws and standards.
Nursing informatics specialties and job titles.
Nursing informatics is a relatively new and rapidly growing profession. Nurse informaticists are becoming vital personnel in every healthcare environment, such as hospitals, health systems, and various academic settings. They can also work for an IT corporation or healthcare consulting firm, in an educational setting such as a school of nursing, or for a government organization. To demonstrate the diversity of work settings and job titles within this specialized field, here are some of the possible positions you can land with a degree in nursing informatics. 
Developer of communication and information technology

Educator

Researcher

Chief nursing officer

Chief information officer

Software engineer

Implementation consultant

Policy developer

Healthcare business owner
How much do nurse informaticists make?
Nursing informatics positions pay well, although salaries vary depending on your job title, level of education, location, and employer. Forty-six percent of respondents in a 2017 HIMSS survey of nursing informatics professionals reported earning more than $100,000 a year, while, as of October 2020, Glassdoor reported an annual average base salary of $65,870.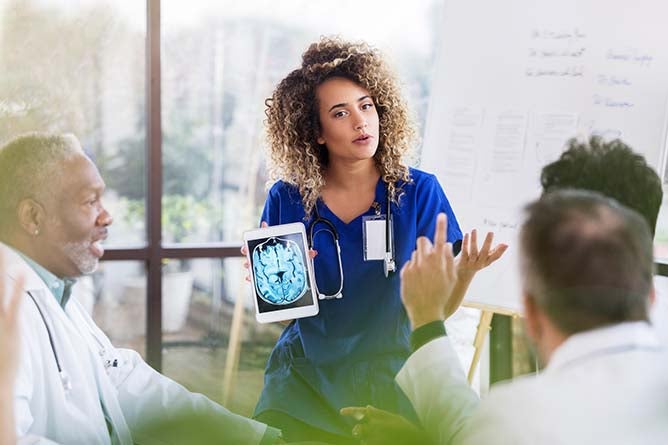 Nursing informatics educational requirements.
Interested in pursuing a career in nursing informatics? There are many nursing degree programs that can lead to a career in this exciting field, but generally you'll need to start with a bachelor's degree in nursing and be licensed as a registered nurse. At WGU, you can upgrade your BSN to an MSN to become a nursing informaticist through a program accredited by the Commission on Collegiate Nursing Education (CCNE). You'll build on your previous nursing education and experience, and ultimately broaden your skill set with the program's cutting-edge curriculum, training, and optional NAHQ (National Association for Healthcare Quality) HQ Principles certification, which can give you a competitive advantage in getting hired. Upon completion of the program, you'll be ready to support fellow clinicians and other healthcare workers with the data and knowledge they need to make the decisions that improve care and outcomes. As a nursing informaticist, you'll have the power to drive change in the industry, most importantly having an impact on the well-being of patients. 
What are the skills of nurse informaticists?
As a nursing informatics specialist, you'll apply data analysis to patient care. How? Here's an overview of some of the skills you'll learn and develop in the role. 
Analytical and critical thinking. You'll deepen your understanding of data analysis and statistics as it pertains to patient populations to determine how to best improve patient outcomes. Statistics, computer science, data visualization, social sciences—it's all part of the nursing informaticist's toolbox. 


Clinical expertise. You will apply your clinical knowledge and understanding of data to improve individual health and public health practices, and advance biomedical research and health policy.


Problem-solving skills. Data analytics courses will teach you how to gather, evaluate, and effectively use data to help guide important decisions. For example, the data you gather might reveal patterns in a patient's health that can inform clinicians on how to best treat the patient and improve population outcomes. 
When decision-making is supported by quality data and accurate information, patient outcomes are better, public health is improved, and healthcare organizations thrive. Nursing informatics combines nursing science with data management, analysis, and communication, culminating in data with the potential to improve healthcare. A degree in this innovative, in-demand field puts you in a unique position to harness the power of information. Are you passionate about pursuing a career devoted to helping others? WGU is right there with you every step of the way. Join us today!