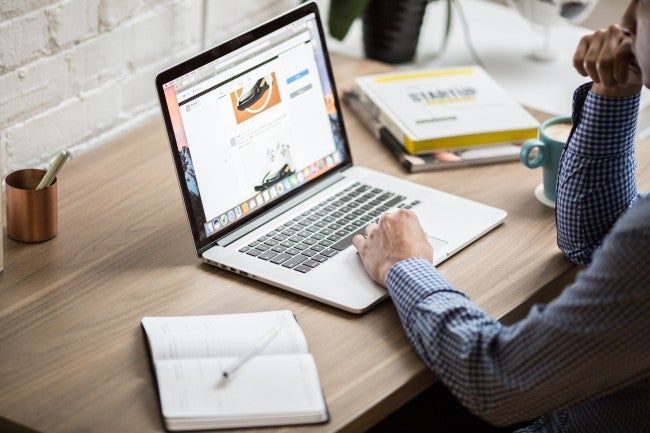 Online education and traditional education. When it comes to higher education, these types of learning are vastly different, but both can lead you to the ultimate goal of a diploma and an exciting path to a career. It's important to carefully consider which will be the best fit for you before you embark on the path. This guide will help you compare and contrast online education vs. traditional education so you can make an educated decision about which one is best for your learning needs.
Online education and traditional education stats.
As technology continues to advance, more students are opting for online education instead of brick-and-mortar colleges. According to the National Center for Education Statistics, in 2016 43% of undergraduate students participated in some form of online education as part of their college learning. That's up 11% from the year before. More students are opting for online learning; while traditional colleges saw a slight decline in enrollment from 2014 to 2016, online colleges saw increases in enrollment. 
Currently over 6 million Americans are pursuing an online education. And 68% of them are experienced professionals, going back to get a degree while they work. The average online student is 32 years old, much older than the average traditional student. Graduate students are also two times more likely to earn their degree online.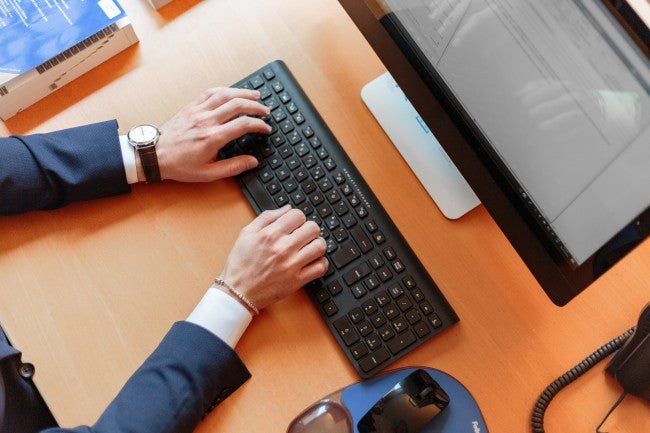 Comparing online vs. traditional education.
While you consider what kind of college or university you want to attend, it's important to consider online education facts and online education tools, compared to the facts about traditional education and the tools it can offer. Carefully consider all the elements involved with schooling to determine which kind of education will be the best fit for you.
You need to evaluate how much flexibility you have in your life. If you have few responsibilities or demands on your time, traditional schooling with scheduled class times may be the right fit for you. However if you work full-time or part-time, have family responsibilities, need to care for your home and children, or simply don't want to pin down your schedule even more, online schooling could be a great option for you. Online education at WGU means that you don't have to attend class at a certain time. You have all the assignments and learning at your fingertips, and it's completely up to you when you do your coursework. For some students, they are able to do their classes during the day while their children are at school. For others, the evenings and weekends after working their full-time job are the best times for school. Online education can mean increased flexibility, allowing you to proceed with your coursework in the ways that work best for you. 
Carefully consider your need for social interaction as part of your educational experience. If a big part of your drive for higher education is to make new friends, spend time with people, and chat face-to-face, online education may not be the best fit for you. However, online education does not mean that you don't have social interaction. Online education still has connections with other students and faculty members, it's just online instead of in-person. At WGU for example, you work with a program mentor over the phone and online during your entire college experience. You also have access to connect with faculty members for your specific courses, as well as communicate with your cohort of students online. We also have networking opportunities for you to connect with WGU alumni working in a variety of fields; they can help you make connections and land jobs after graduation. Being online doesn't mean that you have to do it alone.
With traditional schooling, there are often attendance policies and deadlines for assignments, so self-discipline isn't as important. With online schooling however, there is much more freedom and self-motivation needed to succeed. Online students at WGU don't have specific deadlines for assignments. There's not a specific time you have to work on your courses. You must have the self-motivation and drive to want to work on them and integrate your school work into your schedule. If you feel like you're a driven, disciplined person, you'll likely excel in an online environment. 
Another huge factor in determining online or traditional schooling is your location. Do you live in a rural area with no colleges nearby? How much time would commuting to school add to your day? Do you have that much time to give? Is the program you want to pursue offered at a school near you? Is the school close to you reputable, accredited, and trustworthy? For many students, their location doesn't allow them to pursue a traditional education. But online education is breaking down barriers for these individuals. Online education allows them to attend an accredited, respected institution and get the degree they need to further their career. WGU has no physical campus; students all around the United States can earn a WGU degree. While some programs are restricted due to the need for clinical work, most WGU programs can be done absolutely anywhere. Your location doesn't have to be a factor in your ability to get an education.
As you consider a traditional or online education, these factors can help you make the decision and do what's going to be best for you. More and more, students are finding that an online education is a great fit for their specific needs and wants. And as technology continues to advance, online education will continue to grow too.