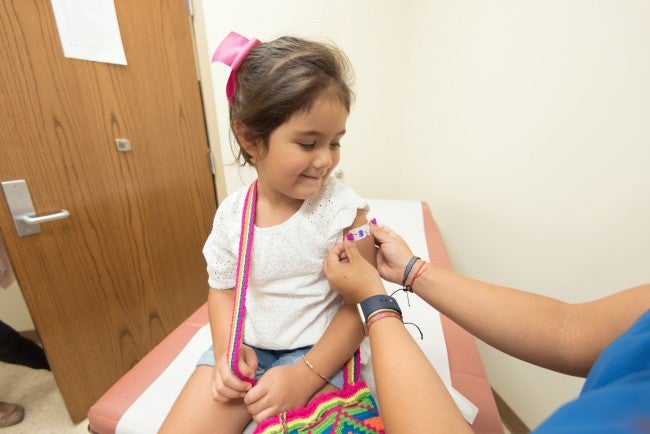 When you take your child into the doctor's office or to the hospital for a procedure, they can be extremely nervous. They may not know how to communicate their wants and needs and may feel overwhelmed and scared. Pediatric nurses are critical members of a care team, trained to work directly with children to help them feel more comfortable during their exam or procedure, as well as work with doctors with the treatment for the child. They monitor the patient, connect with parents, help perform procedures and treatments, and more.
Graduating with a nursing degree enables you to work in a wide variety of fields and specialties in the healthcare setting. You have so many options and opportunities once you're a registered nurse, and earning a BSN can help you stand out from the competition and be prepared for the many possibilities you have in the nursing field. Different specialties in nursing will have different pay levels, benefits, working conditions, and more. But the basic responsibilities of an RN will be the same across specialties. 
Learn more about the specific job responsibilities of pediatric nurses and how you can become one with the help of WGU.
What is a pediatric nurse?
Pediatric RNs are registered nurses who specialize in care of children, from infancy to their late teenage years. Pediatric nurses typically work closely with pediatricians and healthcare providers, staying with them and their patients. This is particularly important for children who see a doctor often—having a nurse that they become acquainted with and begin to trust is crucial for their comfort and success. 
Pediatric RNs often have specialized training to work with their specific doctor or provider. They also have specific training with children's bodies and understand how they may react differently to injury, illness, medication, and stress. They are critical members of a healthcare team and ensure that the youngest, most vulnerable patients are cared for.
What does a pediatric nurse do?
Pediatric nursing may involve work in a primary care facility, or in acute care or specialty services. Pediatric RNs can get a further specialization in cardiology, dermatology, oncology, gastroenterology, and more. 
Duties of a pediatric nurse.
Some of the job duties of a nurse focused on pediatrics may include:
Recording a child's height and weight

Documenting vital signs for a child

Screenings and examinations

Delivery of immunizations

Ordering medications

Administering medications

Caring for children before, during, or after a surgery

Caring for chronically or critically ill children

Teaching parents how to care for their infant or child

Obtaining blood or urine samples

Ordering diagnostic testing
The specific duties of nurses with a pediatric specialty will likely vary based on where the nurse is working. If a pediatric nurse is working in a clinic with a pediatrician, they will likely help primary care doctors with well-child visits, giving immunizations, and documenting a child's growth. Pediatric nursing in a hospital on the oncology floor will likely involve fewer patients and focus specifically on administering chemotherapy and other medications to children. These nurses also work with parents to help ensure their child can be properly cared for and more.
Skills of pediatric nurses.
There are many important skills that nurses with pediatric focus need to have in order to be successful in their work. Some of those skills include:
Good communication

Care for patients

Sympathy and empathy

Good decision-making skills

Ability to cope with stress

Focus under pressure
It is extremely easy for nurses to burn out and feel overwhelmed with their tasks. This is why it is crucial for a pediatric RN to work to develop the skills and characteristics that will help them be prepared for their work. Working with children can be emotionally tasking, so it's important for these nurses to be prepared for that and to know that working with children can be extremely rewarding as well.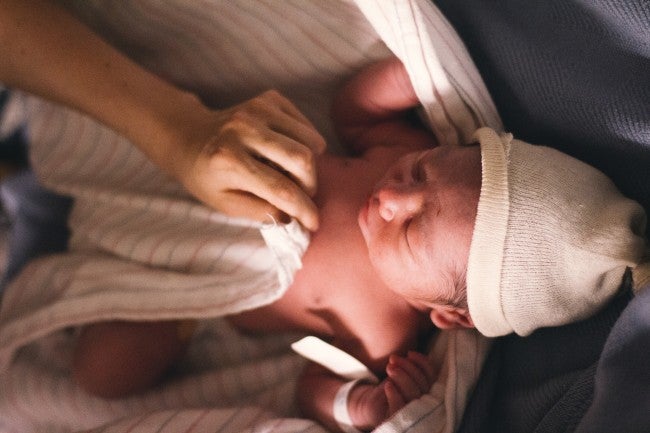 Required education, training, and certification.
There are important steps to follow in order to become a pediatric nurse. Those steps include:
Become a registered nurse. There are associate degree programs, nursing diploma programs, and bachelor's degree programs that can prepare you for the NCLEX exam and licensure. In these nurse education programs, you'll learn specific nursing skills, from giving shots to understanding anatomy. These programs will prepare you for the NCLEX examination and give you hands-on clinical hours which are needed for licensure.

Earn higher education. If you're currently an RN but don't have a BSN, it may be wise to pursue a bachelor's degree in nursing to help boost your résumé and prepare you for nursing specialties. RN to BSN programs are designed to help current RNs earn their degrees while still being able to work-full time. When you earn an RN to BSN from WGU, you'll benefit from transfer credits, a flexible schedule, and an affordable program. 

Gain experience. In order to become a pediatric nurse you'll need to have some experience working in pediatrics. Spend time focusing on working with children to help you prepare for a specialty.

Get certified. You'll need to earn a certificate in pediatric nursing in order to qualified to work full time in pediatrics. The exam required for this certification will help ensure that you understand how to work with children of all ages and help them thrive under your care. 
How long does it take to become a pediatric nurse?
In general, you can expect it will take you one to six years to become a pediatric nurse. If you're just starting out, you'll have several years of a degree program to prepare you to become an RN, and then time gaining pediatric experience and passing your certification. If you're currently an RN, you may be able to become a pediatric nurse much sooner, as soon as you pass the certification. 
Where does a pediatric nurse work?
Pediatric nurses can work in many different areas and locations, including: 
Schools

Private practice

Hospitals

Emergency rooms

Community groups or organizations

Government organizations

Clinics

Social service agencies
How much does a pediatric nurse make?
Pediatric nurses earn an average salary of around $52,000 to $88,000 per year. Your salary level will depend on the type of facility where you work, your location, your education, and your experience level. 
Pediatric nurse job outlook.
Currently there is a nursing shortage, and hospitals are constantly looking for registered nurses, especially those who are qualified in certain specialties or who have bachelor's degrees. It's expected that the demand for registered nurses will grow 19% by 2028, much faster than the national average for job growth.
If you're looking for a career where you can make a difference, help children and their families, and change lives, pediatric nursing could be the perfect fit for you.