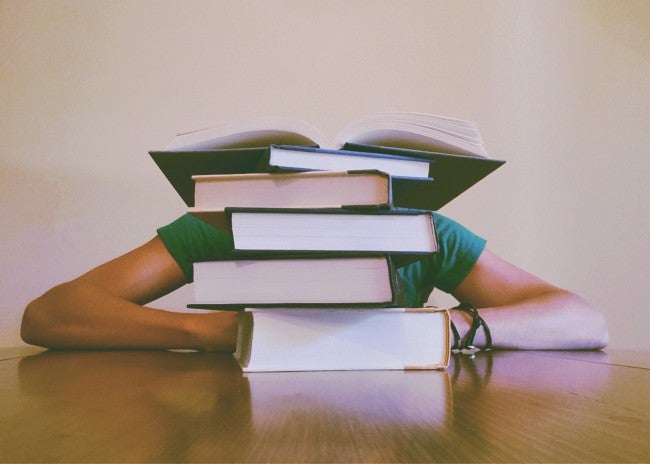 Paying your college tuition.
College tuition can be expensive. Even at universities like WGU, where tuition rates are much lower than the national average, paying for your college education can sometimes be stressful or overwhelming.
Don't let the worry about college tuition keep you from furthering your education. Affordable degree programs like the ones at WGU give peace of mind to many students. And even with an affordable online degree option, there are several additional ways to help make tuition costs more manageable.
From scholarships to a budget plan, there are a variety of options for college students to afford their tuition.
For many students, a great way to help with the cost of tuition is by utilizing federal aid programs. Completing just one Free Application for Federal Student Aid (FAFSA) allows students (and their parents or guardians) to apply and qualify for financial aid.
Your Expected Family Contribution (EFC) indicates how much you or your family should be able to pay for your tuition. Your FAFSA determines your Expected Family Contribution, which in turn determines how much aid you are eligible for.
The most common federal aid programs for college students to pay their tuition is through student loans or Pell Grants. There are differences between these two kinds of federal aid programs and unique eligibility qualifications as well.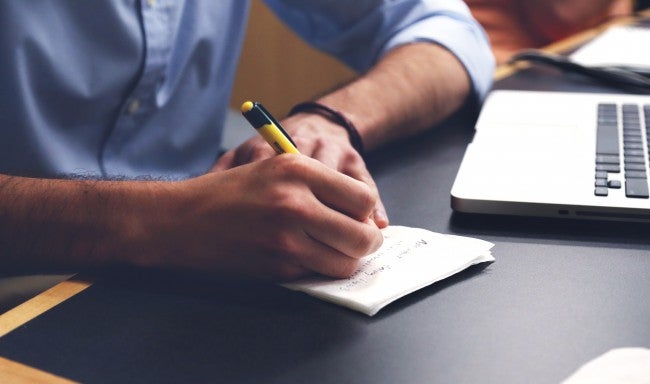 Filling out a FAFSA will let you know if you qualify for federal student loans. The total amount students can get for their loans will vary based on income levels for students and their families, their tuition costs, and where they live and go to school.
Your credit score and financial history don't matter for a student loan. Your FAFSA form is all that's needed to determine your eligibility each semester. Student aid is given to those who require some assistance to afford undergraduate or graduate classes.
Student loans can vary from a few thousand dollars to tens of thousands of dollars, but all federal student loans are true loans and must be repaid. Even though loans need to be repaid, they can still be hugely beneficial for borrowers needing to find ways to pay for tuition.
There are several beneficial features of federal student loans that make them a great option for borrowers:
Low interest rates. The federal government has standard interest rates for student loans. This means for any academic year, anyone who qualifies for student loans will pay the same interest.

But these rates can change from year to year, so it's important to know what the rate is for the year you borrow.

The government works to keep these loan rates fairly low so borrowers don't have such a big balloon when they pay off their loans.

Federal student loans are different from private student loans, where the lender looks at your credit and income to determine the interest rate.
Subsidized interest. After submitting your FAFSA, you may receive notification that you qualify for a direct subsidized loan. This means that some of your requested student loan amount will include subsidized interest.

The federal government will waive or eliminate the interest that is due during your time as a student. This is usually for a set amount of time or for a set amount of money, like four years or $10,000, so you can't avoid your payments indefinitely.

Interest on the remaining portion of your student loan will only be charged during your repayment period, which will help lower the amount you pay back overall.

Borrowers have to demonstrate financial need to qualify for direct subsidized loans, so they aren't available to everyone at any time.
Deferred repayment. During your student years, as long as you are enrolled at least half-time, no payments are due on your student loans. Repayment typically can be deferred until six months after you are no longer a student.

This helps students get into a job before they have to start paying back their loans.

Don't forget that your loans start accumulating interest immediately, so it's smart to start paying them off as soon as you can and as quickly as you can.
Available for postgraduate education. These loans are not restricted to undergraduate programs. Federal student loans are also available should you choose to earn an affordable online master's degree. However, graduate students are always considered "independent," meaning their parents' income and financial status isn't a factor in their eligibility.

This means that students who want to further their career and education have options to help them make it affordable.
Even though student loans need to be repaid eventually they can help thousands of students afford their tuition costs and get on the path to more education and a bright future.
Pell Grants have been helping students afford higher education since 1972, when they were originally authorized as Basic Education Opportunity Grants (BEOG) or "Basic Grants." The Pell Grant is need-based, not based on prior academic achievement as is often the case with scholarships or other private grants.
When you complete a Free Application for Federal Student Aid (FAFSA), which is available to all students regardless of age, finances, or college program, you will receive a determination regarding your eligibility for a Pell Grant.
The federal government uses a standard formula to compute your eligibility and, if you qualify, the amount of the Pell Grant you might receive. Keep in mind there is a lifetime limit of 12 semesters of grants regardless of the cumulative dollar amount.
This program tries to meet its original goal: to give all students, regardless of financial hardship, the opportunity to further their education.
Here are some key differences between Pell Grants and Student Loans:
They can only be used for undergraduate coursework. Graduate programs are not eligible for Pell Grant payments.

They never have to be repaid; they are simply a payment from the government directly to you for your tuition.

They are more difficult to qualify for than loans are. Because they don't need to be repaid, fewer students are eligible for Pell Grant disbursement.

Qualifying for these grants is strictly based on need and your EFC.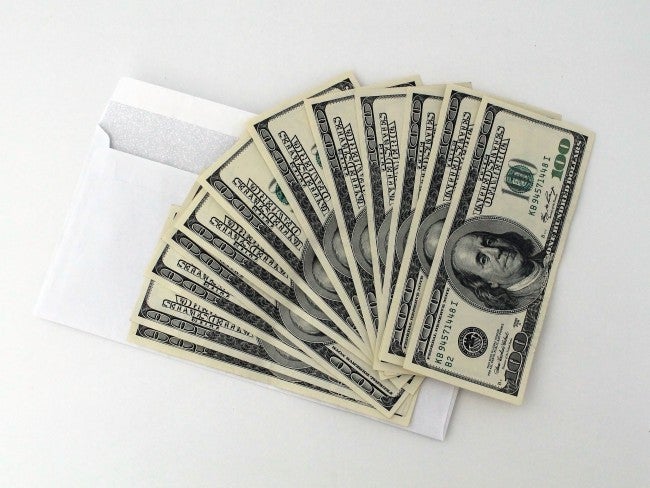 As you search for an accredited, affordable online bachelor's degree program that meets your criteria, a Pell Grant may offer some funds to help you meet your tuition requirements.
In combination with online college scholarships and federal (or private) student loans, a Pell Grant has helped thousands of students earn an affordable online college degree.
There are many ways for students to get help paying for college. Continuing education is a crucial way to further careers, and there are government programs ready to help students pay for this valuable work.