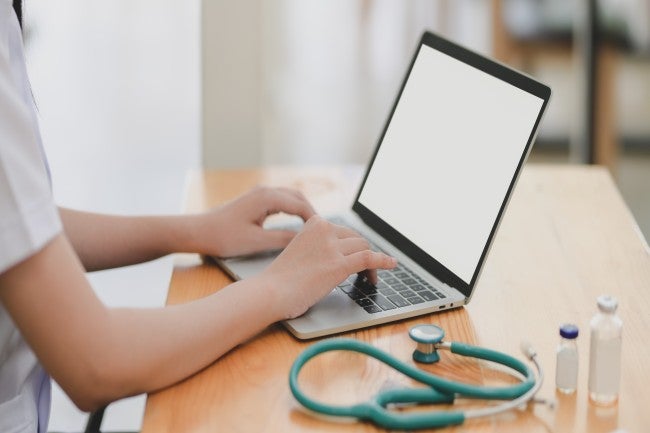 If you're a registered nurse, you're no stranger to hard work. You spend your days caring for patients and helping them on the road to better health. Many RNs also know that hospitals around the country are encouraging more nurses to pursue higher education, to get their bachelor's or master's degrees. Hospitals are often pushing more of their nursing workforce to earn bachelor's degrees so they can achieve ANCC Magnet status, and hospitals with more  bachelor degree-holding RNs often have better patient outcomes and job satisfaction rates. 
Many registered nurses are looking into their options for pursuing higher education. And for many, a degree at an online university like WGU is an ideal choice. WGU offers RN-BSN and RN-MSN degree options that help nurses earn advanced degrees while continuing to work. Earning your bachelor's or master's  degree in nursing can help you provide the best patient care, move your career forward, help you earn more money, and give you the tools you need to be the best nurse possible.
It's important to carefully consider which kind of degree is the best fit for you. Learn about the benefits of the BSN and BSN/MSN degree programs at WGU, and determine which is the ideal fit for you.
WGU's RN-BSN program is a great fit for many working nurses. Earning a BSN degree will automatically make you more qualified for some jobs and opportunities in the nursing field. Many hospitals are making goals to get Magnet-status which means they're encouraging more nurses to earn their bachelor's degrees. WGU's competency-based education allows you to earn your degree while still working full-time. You can pursue your education while still working, managing family responsibilities, and more. WGU's programs allow you to do your schoolwork whenever and wherever it's most convenient for you. You can also utilize your work experience to help you get done more quickly—you can move through courses as quickly as you master the material, allowing you to go at a pace that fits your needs.
The RN-BSN program is ideal for nurses who may be newer to the field or have less nursing experience. It's also a great fit for nurses who have a little less time-availability, because they can get through a BSN degree in a faster, more manageable way. If your goal is to continue to work while getting a degree, WGU is the perfect fit. While the RN-MSN program may be tempting for many nurses, if you're unsure about what kind of master's degree you'd want to pursue or what path you want your career to take, it may be better to pursue an RN-BSN degree first. This will help you get the credentials you need, and gives you time to really decide which kind of master's degree you actually want or need.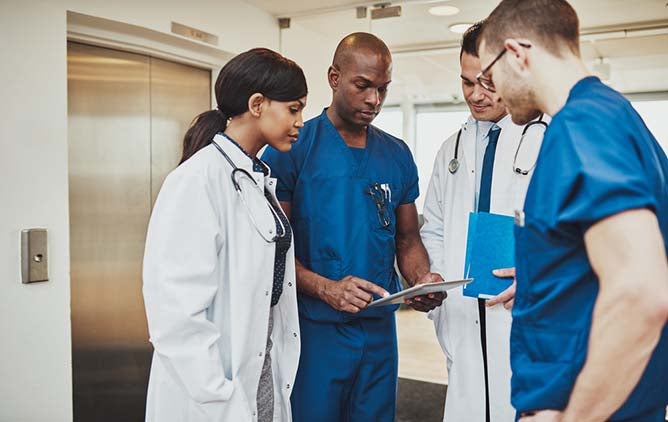 The RN to MSN programs at WGU allow you to earn two degrees through the same program. It enables you to get 2 programs done more quickly than it would normally take. WGU offers three RN-MSN programs: 
Nursing – Education (RN-to-MSN Program) – M.S.
Nursing – Leadership and Management (RN to-MSN Program) – M.S.
Nursing – Nursing Informatics (RN-to-MSN Program) – M.S.
All of the nursing programs at WGU are CCNE accredited and align with top industry standards in order to help you get the best degree that is recognized by employers. The RN-MSN programs are also geared to help you prepare for pursuing even higher education, like a PhD, as a natural next step. 
The RN-MSN programs at WGU aren't for everyone though. Getting 2 degrees is extremely time-consuming and will take roughly 4 years to complete. Students will also take upper level coursework more quickly. If you like a challenge and know you won't back down, the RN-MSN degree programs could be a perfect fit for you. Similarly, if you are confident in your academic abilities and know you have the skills it takes to do well in school, this program could be a great fit for you. If you are an experienced RN who knows what you want to do in the future right now, this degree program could be ideal for your needs. You'll need time management skills in order to take on two degree programs, and it's also important to have employer and family support to help you on your way. 
If you're an RN who has work experience and know exactly what kind of direction you want your career to take, an RN-MSN program at WGU can help you get there. 
WGU is passionate about helping registered nurses pursue higher education and make their dreams come true. If you're one of the many nurses who wants and needs to keep working, but also dreams of pursuing higher education, WGU could be the perfect fit for you.