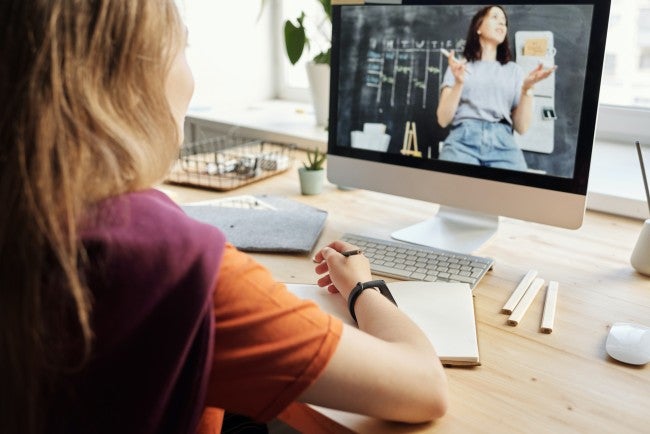 The coronavirus pandemic has changed everything in our lives, from our trips to the grocery store to how we go to school. The shifts in learning and education have many students wondering if it's even worth it to go to school, and if they still want to pursue a degree they are wondering if there are safe ways to do so. Schools around the country are working on ways to help make sure students are safe as they pursue their higher education. Schools are looking for financial, physical, and educational ways to make learning important and feasible during this difficult time. Learn why earning a degree may still be a good option, and how to safely pursue a bachelor's degree during a global pandemic. 

How to safely pursue higher education during coronavirus.
Thousands of students around the country are looking for the best way to pursue higher education in the midst of a global pandemic. Ways to stay safe are at the top of everyone's minds as coronavirus changes our lives every day. There are important steps to take in order to ensure you are pursuing your degree in the safest way possible.
1. Research universities and learn about their plans. Before deciding where you'll attend school, it's very important to do research on the university and how they are keeping students safe. How are they helping their students out during this time? Many schools like WGU are offering scholarships at this time of uncertainty to help students who may be struggling to pay tuition. Similarly WGU and other schools may be offering emergency student aid, resources, and other programs that are designed to help students. It's important to understand how the school you want to attend is helping current students and could help you in the future.
It's also important to understand how schools are going to operate. Will they have in-person classes or operate strictly online? Will you have to log in and view an online class at a certain time? It's important to know how your school plans to handle instruction so you can feel prepared for whatever is ahead.
Another important point to consider is that a school may have a plan now, but plans may change as the coronavirus cases change. Schools that are planning on going in-person in the fall may have to change their plans. It can be beneficial to find the most consistent option that won't shift based on how coronavirus changes.
2. Consider online learning. As coronavirus is impacting the way many schools operate, more and more students are interested in online education. Online educational opportunities allow students to stay safe at home while still earning a degree. Online schools like WGU often allow students to fully take charge of their education—they don't have to log in and listen to lectures, instead they are able to learn material and do assignments at any time that is convenient for them. Many students find the idea of online learning extremely appealing as more schools are moving away from in-person instruction to keep them safe. There can be a great benefit to choosing a school that has already been focused on online education. For example, WGU has been solely an online institution for more than 20 years. While some schools may be figuring out how to transition to online learning, other schools have been running this way for a long time. It can be important to consider how long a school has been online, how successful their alumni are, and more. 
Many students who were unsure about online education are now learning it could be an ideal fit for their needs. Employers today are not only tolerant of online education, but often they find it has added benefits. It shows that their candidate is motivated, determined, and will work hard to get things done. Because employers are embracing online graduates, more students are finding an online education is a good option for their future. Online learning can be flexible and work with your schedule—an important element for parents who may be finding their childcare options are changing due to coronavirus. Due to the changing nature of work, schooling, and childcare, more students than ever before are finding that an online degree fits all of their needs.
3. Plan to wear masks and social distance. If you plan to attend college in-person, it's important you have the right supplies to do so safely. Most campuses are requiring students to wear masks and maintain 6 feet of social distance at all times. It's extremely important that you have masks, hand sanitizer, and are prepared to maintain social distancing if you go back to a college campus. It's also important to be sure you know what your school's policies are, as well as what the recommendations and policies are for your local city and state. 
Many of the group activities that make in-person college interesting may not be happening anymore. It's important to consider how social distancing will impact your college experience, and if it will be worth it to attend traditional schooling if some of the social activities don't happen. It may be more cost-effective and beneficial to try other options for schooling, since in-person colleges will be making large adjustments to how they function. 
4. Deferment options. Coronavirus is a large unknown for many students. You or a family member could get sick. You may have a strain on your finances or an emergency situation that makes attending school a lower priority. It's important to know what your options are if you find yourself unable to continue your schooling. Can you defer your credits or postpone classes? Most institutions won't give you a lot of options, which is why it's vital to research and understand how you can be more in control of your education. Schools like WGU allow you to take breaks when you need to, pausing your schooling without losing your progress or losing money. This means that when life happens, you don't have to worry that schooling will be ruined.
5. Consider a gap year. Many students may be considering putting off college as their plans change amid coronavirus. While a gap year can be an interesting idea, it's important to do your research and understand what you can do with that time. Many students may find that they can safely travel or volunteer as part of their gap year, but you don't have to put off college to have those experiences! As schools move to online learning, it may be possible to have gap year experiences while still getting college credit.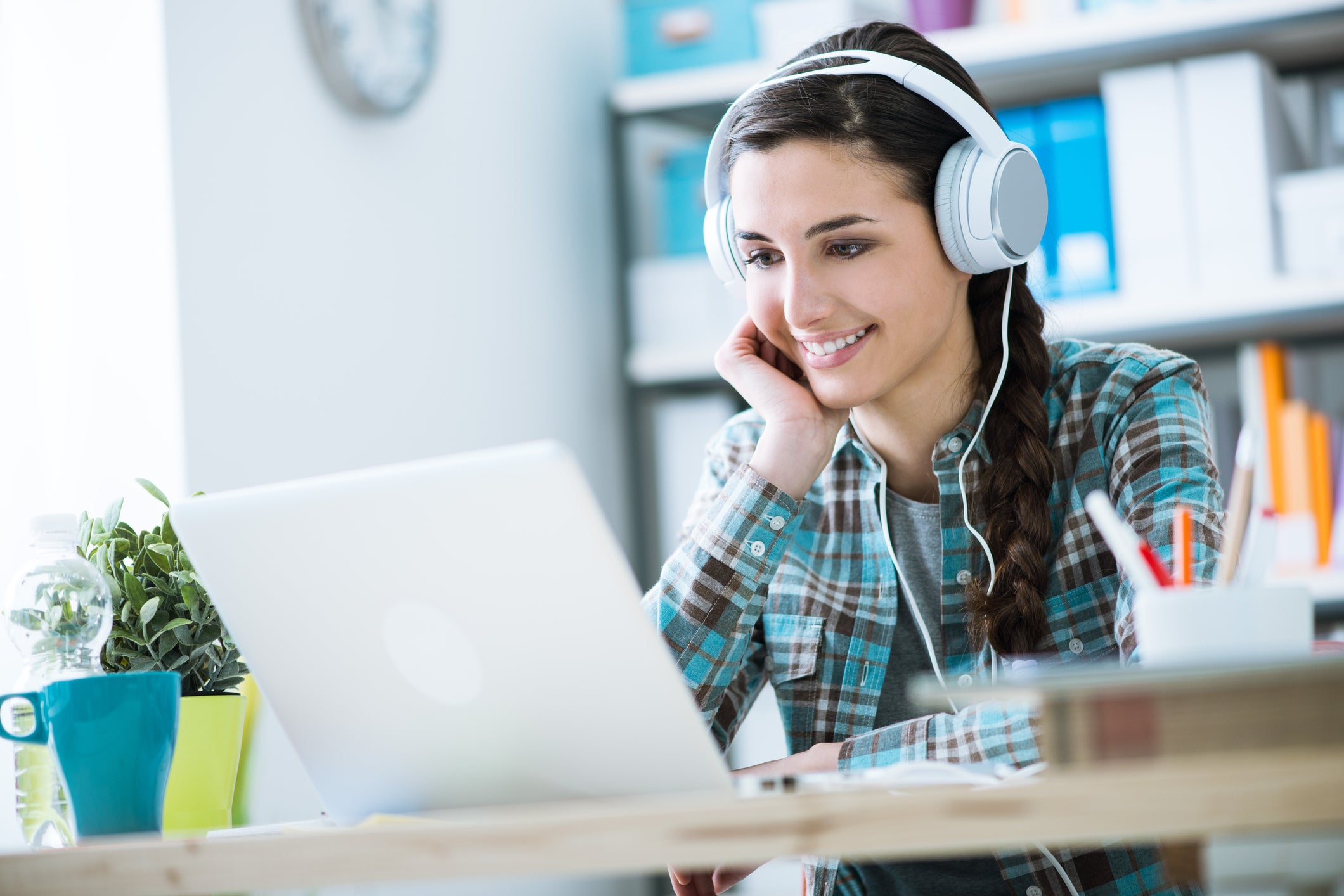 Is it worth it to get a degree?
Is it worth it to get a degree during the pandemic? For many people it is absolutely worth it! In fact, now more than ever a degree could set you apart and be crucial for your future. Coronavirus has impacted our economy in unprecedented ways, and many experts say we are likely heading toward a recession. This means that a degree can be extremely valuable for your career as unemployment rises.
A degree can help set you apart from the competition when jobs are scarce. If you and another candidate have similar experience and skills, your degree could be what pushes you over the edge to success. A degree can also give you the skills you need to actually be successful in a job—many steady and stable professions will require candidates to have a degree to even be considered for a job. If you're considering changing careers to find a job that is more recession-proof, now is the time. You can help secure your future by getting a degree that will qualify you for a wide variety of positions and career paths.
Many students are also worried about being able to make money while going to school. They are focused on being able to work while they pursue a degree, which can be difficult with traditional schooling. Luckily, online degrees like WGU are made for working adults. You can keep your full-time job while still pursuing higher education. You can do your classes at any time, making it possible for you to continue working while you are earning a degree.
So is it really worth it to spend money and time on a degree when a recession is looming? For many students, it absolutely is! For many people, they found that they couldn't afford to skip going to college and earning a degree. Without skills and credentials, you may struggle to find a dependable career you leave during a recession.
If your higher education plans have been changed due to the coronavirus, there are still exciting options you can pursue. It's still extremely valuable to pursue a degree, and there are ways you can go to college that may be even better than your original thoughts or plans. Learn how schools like WGU are giving students more opportunities to pursue higher education in safe ways during this global pandemic.