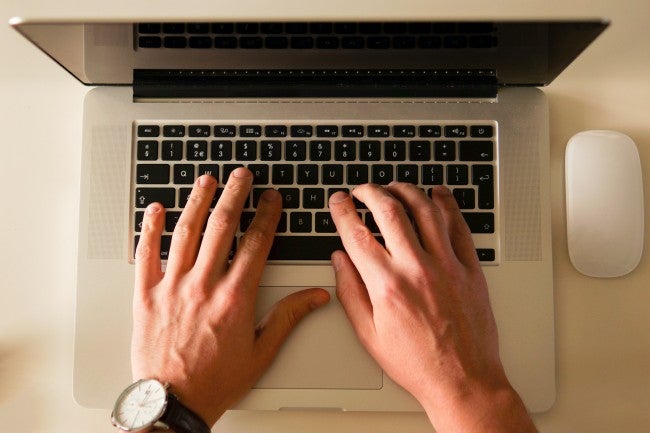 During an economic recession or downturn, it's common for people to wonder about their job security. In a recession or times of high unemployment, there are some industries that will intrinsically suffer. Industries like restaurants, construction, retail, and travel often see layoffs and struggles during a recession. 
In times of an economic downturn, it's natural to look at your career and job stability and do an evaluation for how it will fare in the economy. If you're concerned about your current career trajectory and how your job will fare in an economic recession, getting a degree could be the right move. A degree can help workers be qualified for a new career, or can make you even more competitive in your current field. A degree will set you apart and can help workers stand out among potential candidates when jobs are more scarce during a downward economy.
If you're ready to take the leap and get a degree, WGU could be the ideal fit for you. Our flexible, online degree programs help you to get a degree while you're working full-time or fulfilling other responsibilities. It's the perfect fit for working, busy adults who are wanting to increase their qualifications and credentials and prepare them for a more recession proof job. And our affordable tuition means that you can get a degree without having to break the bank. 
Learn which degrees are the best option to lead you to a more recession proof job and career. 
A degree in software development can be extremely beneficial if you're looking for a recession proof career path. Software developers are the brains behind new apps, programs, and systems. They utilize coding languages and technological skills to help them create and develop the programs that we use every single day. Web programs, phone apps, and computer systems are all designed by software developers. They also recommend upgrades to existing programs, create models and diagrams, and document their system entirely for future reference. 
Software developers can expect to make over $105,000 per year, nearly double the yearly median salary in the United States. Software development is expecting a 21% growth by 2028, making it a great option during an economic downturn or during a recession. Technology is seeing continual growth and expansion and these software developers will continue to be needed to meet demands for software products from virtually every industry. 
A degree in software development will give you the basic IT skills along with the specific coding skills you'll need to find success. You'll also get valuable industry certifications to bolster your resume along with your degree, at no extra cost. Having a degree and certifications on your resume will be crucial in helping you stand out from the competition, especially in times of economic uncertainty. Your degree will give you the skills you need to take on a software development job and succeed in any economy.
Healthcare managers and administrators are in charge of planning, directing, and coordinating health care. They can work for an entire hospital or clinic, or might manage small clinic areas or departments. Healthcare managers can work in settings like nursing homes, hospitals, clinics, schools, private practices, and more. There are many job titles you can have within healthcare management and a wide variety of responsibilities including creating goals and objectives for healthcare teams, improving efficiency, ensuring compliance, focus on recruiting, managing finances, training staff, creating schedules, presenting in investor meetings, and organizing records.
The yearly median salary for healthcare managers is just over $99,000 per year. This is a great option for individuals who want to find a job with a good income, and steady outlook in any economy. There is a great opportunity to grow your salary within healthcare management—different job titles and facilities will have greater pay based on the workload. Healthcare management and administration is expected to grow 18% by 2028, much quicker than the national median for job growth. The demand for healthcare professionals will only continue to grow over time, no matter what the economy looks like.
Even in a recession or economic uncertainty, hospitals and clinics still need to operate and need management to help it all go smoothly and correctly. That makes a career and degree in healthcare administration a great option. A bachelor's degree in healthcare management is a great place to start and will help you understand business basics as well as how they apply directly to the healthcare industry. In a recession, a master's degree can help set you above and beyond when it comes to candidate qualifications. A master's degree or MBA in healthcare management will not only give you important credentials, but will give you a wider understand of the business side of healthcare and how it needs to operate. Workers can increase their possibilities with the help of a degree. These degrees can help you land and keep a job even during uncertain economic times.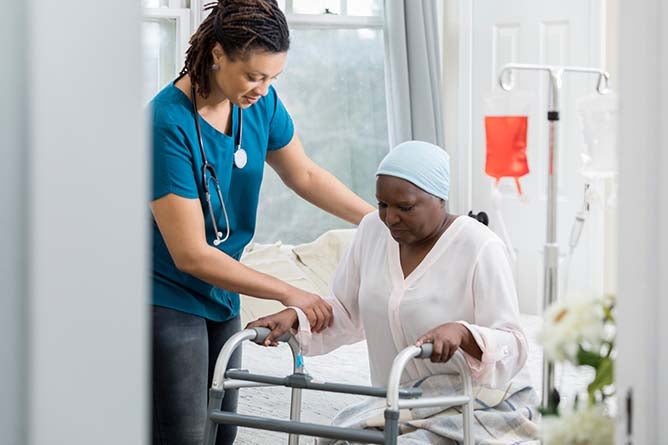 During a recession, financial hardship, or a downturn, people will still get sick. Nurses will always be vital members of the healthcare industry and will constantly be needed. In fact, there is a nursing shortage in the U.S. right now that hospitals and clinics are desperately trying to fix. Nurses work in hospitals, clinics, schools, nursing homes, and other places to take care of patients. They are often in charge of monitoring patients, checking vital signs, performing medical tasks like giving shots and running tests, explaining things to patients, working with family members to explain medical procedures, assisting on medical procedures, and much more. There are a wide variety of nurse specialities, from surgery to newborn care, and each one is crucial to how a facility runs and how patients are cared for. Nurses are truly heroes in the medical field, and this career path won't go away no matter how hard a recession hits.
Registered nurses earn an average annual salary of over $70,000 per year. This is higher than the national average, and the longer nurses are in the profession or the higher education they have, the more they can expect to earn. Nurses in different specialties or different locations will also have varying salary ranges. Nursing is expected to grow 12% by 2028, much faster than the national average. Hospitals and clinics will continue to be hiring nurses to meet their needs, even in times of an economic downturn.
A nursing degree can do wonders for your nursing career. For some, a prelicensure degree can help you earn a degree and be ready to become a registered nurse. For those who are currently nurses, earning a bachelor's or master's degree in nursing can help you enhance your credentials and be a more valuable asset to a team. As more hospitals aim for magnet status, nurses with a bachelor's degree are incredibly important. Similarly, nurse's with a master's degree are additionally trained for education, leadership, and information. Workers who are wanting a job that will last through any economy should consider nursing as a good option.
Math and science teaching.
Kids need to learn whether or not there is a recession going on. So teaching is a profession that is fairly recession proof. There is always a particular shortage of math and science teachers, so that profession is a great option for someone looking for a more recession proof job. Math and science teachers meet with students in grades 6-12 to teach them about that specific subject. They can have different specialties like biology or chemistry, or may be qualified to teach any science or math class. They create lesson plans, instruct students, grade homework and tests, and help ensure that students can learn and be successful. 
Teachers make an average annual salary of $60,000, with teachers who have higher education making even more. Education is only expected to grow 4% by 2028, but education as an industry is extremely stable. Teachers are always necessary for schools and math and science teachers in particular are needed to meet quotas at schools around the United States. Public schools, private schools, middle schools, junior highs, and high schools all need math and science teachers to function. Education is a solid industry to enter at any time, even during a recession.
In most cases, teachers must have a bachelor's degree in order to be qualified for licensure. There are also master's degree programs you can pursue that can help you qualify to become a licensed teacher, if you already have a bachelor's degree. A master's degree can help you go even higher in the educational industry, helping you get raises and promotion opportunities.
 In the business field, accountants are a crucial player on any team. Every single business and individual pays taxes and needs financial work, and accountants are the key to this. Accountants may work to help people and businesses file taxes, they may run budgets and finances for a company, or they might perform audits to ensure finances are being done correctly and accurately. 
Accountants earn an average annual salary of more than $70,000—the amount of time they work and the education they have can lead to much higher salaries as well. The profession is expected to grow 6% by 2028, and similarly to nursing it is a profession that has steady growth and is always needed, even in times of a recession. Accounting is a steady profession that will continue to be needed as time goes on, because businesses and individuals will continue to need financial help from these certified professionals.
A bachelor's degree in accounting can be hugely beneficial in helping you down that career path. A bachelor's degree will give you an important introduction to accounting principles, business fundamentals, and financial understanding. In most states, a master's degree is required in order for a person to become a certified professional accountant or CPA. A degree is crucial to having the credentials you need to become an accountant, and will help you stand apart from other candidates. 
In times of financial struggle or a recession, it's valuable to see if you can pursue higher education that will help you get a job that is more recession proof. WGU is the perfect fit for adults who are looking to find a career that can withstand financial downturn—you can earn your degree while continuing your job and handling your family responsibilities, and be even more prepared for what's ahead in the future.