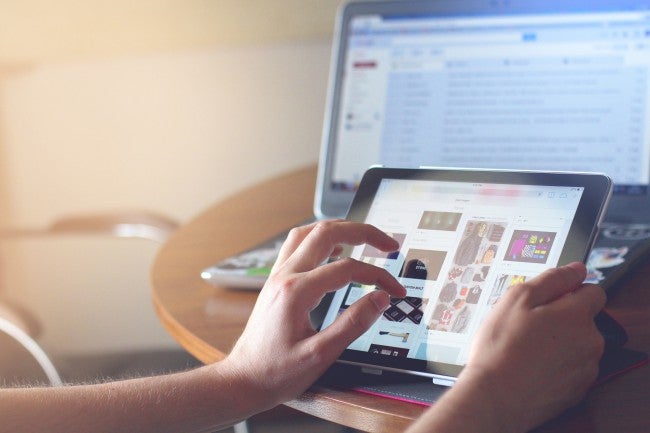 Do you dream of owning your own business? You're not alone. There are over 28 million small businesses in the U.S. If one of your goals is to join this number and become your own boss, it's important to play to your strengths. The right education combined with your natural skills can help you have the business-savvy you need to find success as an entrepreneur, and make your small business profitable.
If you want to become an entrepreneur and create your startup, a degree in business could be the first step in making sure you're prepared for the path ahead. Running your own business means you'll need to know how to handle finances, operations, management, and more, along with your natural skills. A business degree from WGU can help you be prepared for the future as a business owner.
Beyond the general business idea and know-how that you need, it's important to know what you're getting yourself into when you decide to open a small business. Only about half of small businesses last 5 years or longer. What's the key to their success, and what causes failure in the other businesses? How can your startup become lucrative and profitable? These questions are important to avoid having your small business fail.
Some businesses do carry more risk than others, and you need to be prepared for what your future can bring. Learn which business ideas are the most successful, and which come with a high failure rate as you prepare to open your own business.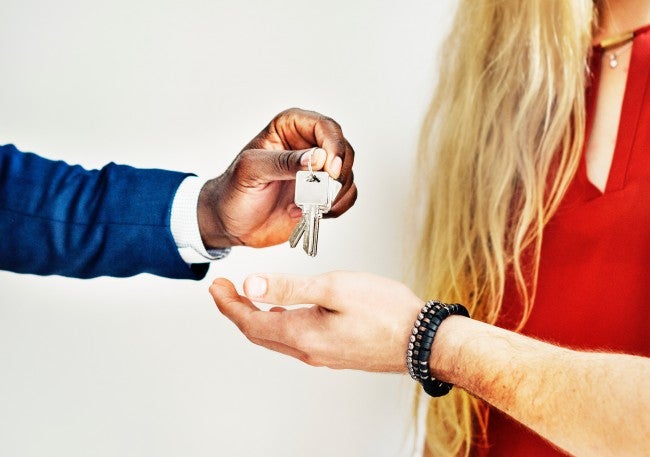 Most successful small business ideas.
Accounting and payroll services.
Financial institutions like accounting and payroll services come with low overhead, which is a huge plus for a startup business idea. All you really need to get this small business started is some software to help you perform your services. There's no inventory needed, and no recurring costs to worry about.
 Accounting and payroll businesses in 2016 showed an overall net profit margin of 18.3%, which is the highest of all business ideas for entrepreneurs. It also is showing incredible sales growth at over 17%. With the constant need of individuals and businesses to pay taxes, work on finances, pay employees, etc. this industry is thriving and will continue to thrive and be needed. 
If you're interested in becoming an entrepreneur focused on accounting and payroll, make sure you're trained for the industry with an accounting degree from WGU. A bachelor's or master's degree will help you have the training you need to do well in this industry. It will make you credible with clients, and ensure you're one of the businesses that succeeds.
The real estate industry has many facets and places where you can find business ideas, from being a landlord to agents and brokers. There are many places within real estate where you can find your niche and create a successful business.
Lessors of real estate or landlords rent out their property to clients at a profit. In fact, the net profit margin of landlords is 17.4%, with a 15% sales growth. Of course, startup costs for landlords are extremely high; you have to buy a property or get a mortgage. But real estate landlords find that they are able to make profits on their rentals for an extremely long time, usually long after they've paid off the property. 
Similarly, working as a real estate agent or broker can be a great business opportunity. Brokers are able to achieve a profit margin of over 14%, with 16% sales growth. While the industry does fluctuate, when the timing is right real estate businesses can make a lot of money, have low overhead, and can find clients all around them.
Business education can help you be prepared for the ins and outs of the real estate business.
Renting out higher priced items can turn into a very lucrative business idea. From renting out automotive and other mechanical equipment, to vacation homes, this business idea could be a great one.
Automotive rental companies are seeing net profit margins of 12%. As more people want to fix their own cars and update their own homes, renting out the equipment to help them do it will continue to be more popular. Fixer-upper homes, YouTube DIY videos, and potential savings are all influences on people wanting to do their own updates to cars and houses.
Renting out equipment, or utilizing an extra bedroom for a vacation rental are different ends of the same industry. Vacation rentals are becoming increasingly popular as well, as many people opt to find a home rather than a hotel. All kinds of rental companies usually involve renting out inventory you already have, so low overhead is a plus for business ideas.
A degree in business can help you know how to set up and run a successful rental operation.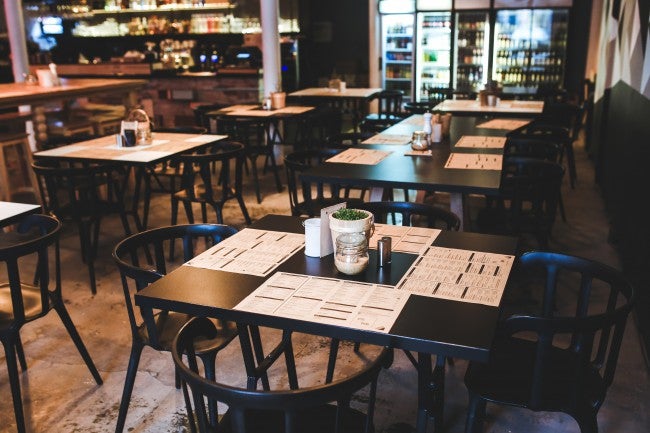 Small businesses with high failure rates.
Restaurants are commonly known as a risky business to start. To start a restaurant there are many initial costs; renting or buying a space, furnishing with tables and chairs, hiring employees, a constant need for food and cooking supplies, and more. These initial costs put restaurant owners in an immediate need to turn profits. 
Unfortunately with restaurants, it can take time to make a dent in the current market. Customers can be hard to attract and market to, and the food has to be able to speak for itself to encourage repeat customers.
These factors all come together to make opening a restaurant a difficult endeavor, no matter how great your business plan is for your startup.
Similarly to restaurants, bakeries are an even more niche area for entrepreneurs. Bakeries come with the same overhead needs as restaurants, but they serve more specialized food that may not be wanted all the time. They similarly have regular product and inventory needs, causing them to continue to spend money in order to try to make money. This imbalance can make a small business fail.
In one year alone there was 0.81% drop in sales growth for bakeries. It can take years to build up dedicated customers, and many business owners that create bakeries don't have the funds to keep their business going while they build up customers. There are many bakeries that find success, but it takes the right products and market to fight the risk factors that are common in the food industry.
Many small business owners think that creating a website and waiting for orders to roll in will be a simple business plan. Unfortunately, that's not how it works. It can take months and years to get your website ranking on search engines and competing with other websites.
Your other option is to buy advertising, but that can be very costly, requiring funds that new business owners may not have. 
Ecommerce sites also require having lots of inventory ready, which can be expensive. Similarly, a great website is crucial in a successful ecommerce business. If you're not educated on computer programming, you may have to hire someone who is, which is another large cost for ecommerce businesses.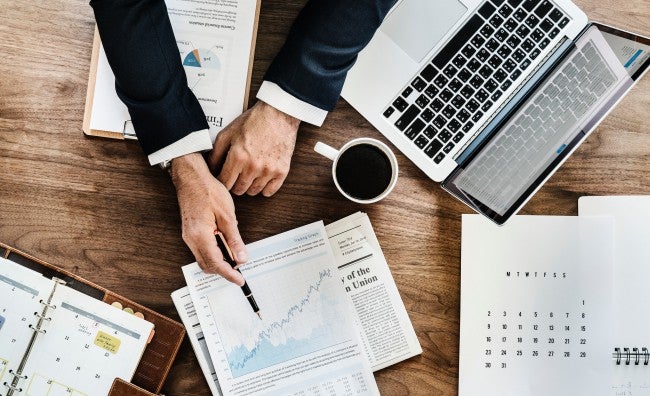 There are many things you can do to increase the potential for success of your new business. Here are just a few reasons why businesses fail, and what you can do to avoid this failure rate.

A lack of proper education. Make sure you're properly trained and have the skills that your business needs. This includes the actual skills for your company, and the business skills that will help you create business success.
High overhead costs. Many new businesses fail because they require lots of spending to get into the business, and the company can't make enough money to compensate for the high overhead. They are unable to become profitable and survive.
Lack of time. Business owners often make the mistake of not being prepared to wait a long time before turning a profit. It's vital to have enough money saved so that if your business takes a while to turn a profit, you can still stay afloat.
Lack of passion. If you're not passionate about your business, you won't be willing to put in the time and effort to make it successful. You need to be sure you offer a unique value proposition in order to make your business work, and marketable to customers.
Lack of consideration. Business owners need to do their research, carefully analyze their local market, the type of business they want to open, and more to ensure that it's the right time to move forward. You need to be sure your business idea is one that will work well in your area, with your customers.
Poor leadership. If leaders aren't prepared to take charge, and steer the ship, a business can't succeed. Leaders need to have the drive and passion for the project, as well as the know-how to help actually make it happen.
Unique offerings. It's not enough to have a great project, you need to have a unique value proposition to help customers understand how your product and organization are different from similar companies. This is the best way you can compete against similar organizations.
Unwilling to learn. It's important for new business owners to be willing to learn, especially from their failure. It's valuable to recognize strengths and weaknesses, and the humility to be willing to learn is vital for success.
Premature scaling. Sometimes new business owners make the mistake of trying to scale their business before it's ready. Don't open another location or offer more options until your business is self-sustaining and can really handle the additional strain.
Poor use of business funds. Business leaders need to be prepared to pour everything back into the business in the most logical ways. Being willing to directly put funds back into the practical areas of the business is crucial for success.
The wrong people. Whether it's a partner or employees, new businesses need the right people involved to drive success. People who are willing to work hard, and share the passion are vital to turn a good idea into a great business.
The wrong strategy. It's vital to look at other successful businesses, and failed businesses, to learn about the right strategy and approach for your business. Whether it's marketing, finances, or competitors, you need to make sure you have the right strategy in place.
Wrong timing. The demand of certain industries will ebb and flow, and it's important to research to learn when will be the right time to jump into business. Don't make the mistake of setting up a great business, but at the wrong time which could prevent it from succeeding.
Poor financial management. It can be overwhelming to handle the finances of a new business. That being said, proper financial management is vital to ensuring your business succeeds, and stays upright. From payroll, to taxes, to profits and expenses, the finances are a vital part of your success.
Moving forward with your business idea can feel scary and risky, but when you do the right steps and prepare, you can find great success and happiness in running your own business.