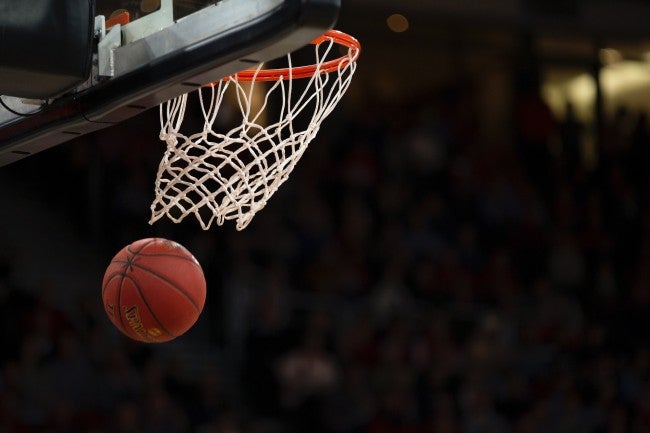 Managers. Every organization has them. They run teams, head up projects, report to executive teams and directors about progress, and are in charge of the daily ins and outs of a group. Most organizations have a hierarchical structure with executives and directors at the top, followed by managers, then the rest of the employees. Some organizations have two or three layers of managers, all with different people reporting to them. Some managers only have one direct report, while others will have many people that are on their team.
Every industry has managers, from healthcare and government, to entertainment and education. The sports industry is well-known for having a need for unique managers and management teams to help everything in the industry flow smoothly. While traditional managers are in charge of projects and presentations, sports managers are in charge of a wider variety of elements that go into a team or athletic individual.
If you're passionate about sports and athletics, a career as a sports manager could allow you to pursue your passion in a unique way. Sports management combines recreation and management skills, creating a wide variety of desirable jobs. While this kind of position is more behind the scenes than on the court, it's vital in the sports world.
What is sports management?
From basketball to gymnastics, there are dozens of sports that people watch and play every day. But there is so much that goes into a sports team or event beyond the players on the field or the court. Sports managers are in charge of so much when it comes to a team or player, including:
Managing the business operations of a team or player

Balancing the finances

Managing sporting events

Acting as a liaison between coaches, players, and media

Planning travel and wardrobe

Working out sponsorships and ad deals

Participating in press conferences

Scheduling events and appearances

Monitoring ticket sales

Sports marketing of players and teams as a whole
Some teams or sports organizations hire third-party companies to be their sports managers. Others have a single person who is dedicated to individual or team management. Still others hire entire teams that are all dedicated to their success as a team. The kinds of sports managers out there are as varied as the kinds of sports that can be played. Each specific sport and group will have unique requirements for management. But no matter what kind of sports manager you are, there are some skills that are crucial for success. Communication that allows you to work with players, coaches, media, companies fans, and more, is vital for success as a sports manager. Analytical thinking is required to help you know how to react in situations and make smart decisions. Business savvy is a vital component of sports management, as budgets and finances, marketing and logistics are crucial for success.
Sports managers will have a wide variety of daily responsibilities. But nearly every sports manager will need to be able to think quickly on their feet, have business understanding, and be prepared for whatever task is thrown their way.
Sports management degree requirements.
If you want a career in sports management, a bachelor's degree is usually required. Some students look for a sports management program, but for many, a business degree can be a great starting point. As a graduate with a degree in business you will know the fundamentals of finance, marketing, strategy, and accounting which are vital in a sports management career. As a sports manager, you'll need to understand the economy, be able to use financial principles to help the team make money, market the team or players to sponsors, the media, and fans, and use strategic organization to keep all the moving pieces cohesive. A bachelor's degree can set you apart and make you competitive in the growing sports industry. 
Additionally, a master's degree in business can go even further in helping you be a competitive candidate for sports management jobs. An MBA or management graduate degree will help you learn advanced communication, leadership skills, more advanced business techniques, and how to tie all your knowledge together as a manager. The right graduate degree can be the springboard to help you land a great job in sports management.
Sports management salary.
The average annual salary for sports management jobs is $66,000 per year. However, the average salary can vary greatly based on the kind of sports management job you have. If your job is with large industries like professional teams and popular sports, you can expect the average annual salary to be higher, around $90,000 per year. Some sports managers work for individual athletes in smaller fields, so they make less. The amount of education you have, the experience you have, and the location where you're working will also largely impact how much money you can earn in this position. Higher education will always help you get a boost into a different salary level, or a promotion to a higher position that comes with a higher pay. 
Sports management job examples.
Entry-level sports management jobs.
There are many jobs within the sports management field that aren't actually a sports manager. These kinds of jobs include:

Sports marketing assistant. This person is responsible with helping direct sports marketing efforts for a team or player, hosting events, running social media, putting out press releases, running a website, and more.

Sales manager. Sales managers may be in charge of tickets and merchandise for a team or player. They are responsible for selling strategies and products.

Media relations assistant. This person would be in charge of working with the media to help set up interviews, get coverage of events, and more. They also may be responsible for helping prepare players for media interviews.

Special events coordinator. Teams often have charity or celebratory events that a special events coordinator would be in charge of. They would help make sure all the details are taken care of and that the event runs smoothly.

Promotions manager. A promotions manager is in charge of planning and managing campaigns to promote the team or players. They may be in charge of securing advertisements, setting up sponsorships, and more.

Guest relations specialist. Guest relations specialists often work directly with attendees at events to help make sure they are happy and have everything they need. They often are in charge of helping unhappy guests resolve their issues.

Tournament director. A tournament director works out all the logistics of travel and budgets for tournament games. They will help book hotels and venues, run travel itineraries, and more.

Facilities manager. A facilities manager is in charge of the arena or venue where sporting events take place. They are in charge of making sure the teams all understand where to go, booking the space, managing the employees of the facility, and ensuring every game goes smoothly.
Sports management careers.
Earning a master's degree can put you ahead of the competition and reach higher level positions in sports management. These kinds of positions include:
Athletic director. This person runs the entire athletic department at a university and is in charge of all of the sports programs and their functions.

Agent. Many professional athletes have dedicated agents that are directly involved with all their needs and decisions. These agents normally run a team of under-staffers to help get all the needs met. 

C-level positions. Professional sports organizations are also businesses. This means they have c-level positions like CEO, CFO, CMO, and COO. A master's degree is vital to obtaining one of these positions, and these individuals help run the sports team like a business while being involved in a highly competitive and exciting industry. 
If a future in sports is what you're dreaming of, but you're not sure you can make it on the field, a career in sports management could be exactly what you need. By going to college to attend a sports management program or earn a business degree, you can set yourself above the competition and be qualified for the many demands on a sports manager. Get started on this exciting career path today.