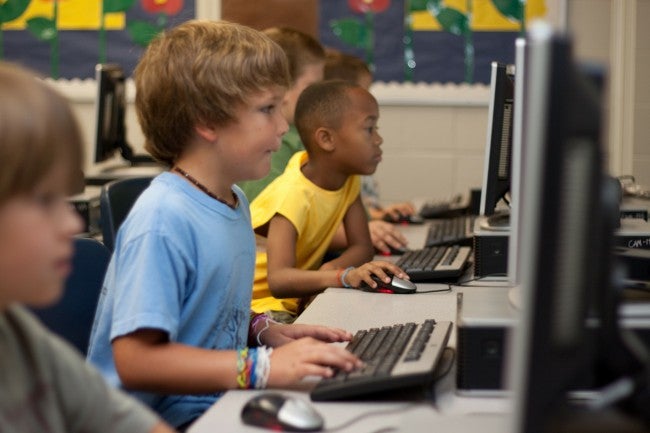 Hoping to become a teacher someday? STEM (science, technology, engineering, and math) teachers are desperately needed, especially if you're looking in the Miami and Orlando, Florida area.
These locations and these specific jobs are creating a perfect storm of opportunities for potential teachers. Whether you already have your teaching degree, or are looking at a degree program that can help you meet your goals, it may be time to consider Miami and Orlando for STEM teaching opportunities.
Teaching shortage in Florida.
It's no secret that there is a teaching shortage in Florida. Reports say that there are over 2,000 jobs available around the state. This teaching shortage has been an issue for several years, especially in the Miami and Orlando areas where there is a particularly high needs of teachers. State legislation mandates that class sizes stay smaller in Florida (18-25 students), but this requires more teachers.
Demand for teachers is only expected to grow in the future, which will further exacerbate the current shortage. Reports detail that more than 5,000 teacher positions will grow in the Orlando and Miami areas in the next ten years. As a result, potential teachers have their pick of schools, districts, and classes.

Needs are particularly big in STEM.
In Orlando and Miami (and around the state and country) there is a real need for STEM teachers. Unfortunately, there are fewer teachers around the country qualified for these positions.
There are variety of factors driving the shortage, including some mistaken perceptions about the level of expertise required to teach these subjects. Many assume, for instance, that they need to have a Ph.D. in a math or years of experience as a mechanical engineer to teach kids foundational STEM concepts.
This, of course, isn't true. In fact, some of the best STEM teachers come to the role from a wide range of backgrounds, infusing interesting perspectives and influences into their lessons. Even individuals who struggled in these subjects when they were younger can be great STEM teachers — after all, they know what's like for that kid who just doesn't have an intuitive grasp of these concepts.
On the flip side, there are professionals working in STEM professions who may not be getting much fulfillment from their work, but haven't considered making the jump to teaching because they assume the demands of classroom management and behavioral concerns would be too great. In reality, many professionals who come to teaching from other fields relish the energy that kids bring and find a renewed sense of purpose in fostering a love for STEM in young minds.
Others may be concerned about pay. Yet, while it's well known that teachers in general aren't pulling in huge wages, it's worth noting that STEM teaching positions are often the highest paying positions at a school or district. These teachers often receive additional bonus or salary options because they need more specific qualifications.
Because of the lack of qualified STEM teachers, jobs are often more available and less competitive for these teachers. This is a great benefit for current and future teachers who are hoping to go into these fields.
Why choose Miami and Orlando?
So why should you choose to become a STEM teacher in Miami or Orlando? With the shortage of STEM teachers around the country, and the shortage of teachers in Florida and these areas specifically, there is a double reason to opt to teach in these areas.
Qualified teachers will find many job offers, lack of competition, more fulfilling/exciting work, and more incentives with their job offers. From higher salaries to better classroom budgets, teachers in STEM fields can expect they will find many perks to joining a school in Orlando or Miami.
Miami and Orlando also boasts great school districts for teachers looking to find a great fit. From involved parents to leadership that is always working to help teachers succeed, these areas are a great fit for teachers who are starting out, or who are seasoned educators.
If you're hoping to become a teacher, Miami and Orlando are great locations to start your career. Warm weather, beaches, and great schools are just a few of the perks you'll experience when you decide to become a teacher in the Sunshine State.