WGU Teachers College Places Student Teachers Nationwide
This Q&A is with the School of Education Learning Community Editor, Jennifer Rees, and Kirk Guddendorf, Senior Manager, Field Experience, WGU Teachers College. Kirk and the Field Experience Outreach team are instrumental in helping place teacher candidates enrolled in the Teachers College for both initial licensure program clinical experiences and advanced program practicum placements. Outreach currently works with more than 2,800 school district partners nationwide to accomplish this, finding the right classroom for each student within a reasonable distance from his or her home.
Let's start with what most school districts need to know. Is WGU accredited?
Yes. Non-profit Western Governors University is accredited by the Northwest Commission on Colleges and Universities (NWCCU). WGU's Teachers College programs have been continuously accredited since 2006. They are currently accredited by both the Council for the Accreditation of Educator Preparation (CAEP) and the Association for Advancing Quality in Educator Preparation (AAQEP), a prestigious combination of accreditations.
Would you give us a quick flyover of how the WGU competency-based model works?
We pioneered competency-based education and have been perfecting the model since our university's founding by 17 governors 25 years ago. We're unique in that we offer competency-based degrees at scale, creating a model other colleges and universities are increasingly striving to replicate. Simply put, competency-based education is mastery-based, and measures skills and learning rather than time spent in a classroom seat. Students progress through courses as soon as they can prove they've mastered the material, rather than advancing only when the semester or term ends. If a student can learn faster, spend more time on schoolwork, or lean in on knowledge they already have from previous work or school experience, they can accelerate through their courses. With 24/7 access to online learning resources to engage with on their schedule, students experience a learning journey tailored exactly to where their knowledge currently is—and where it needs to be. In addition, expert faculty members are here to provide personalized, one-on-one learning support. This model has proven especially effective for working students who need flexibility on when and where they study. In our Initial Licensure Programs, there are a few times where we may veer from that model because of legal requirements. For example, when a student is doing demonstration teaching (student teaching) they need to work within a fixed schedule at a fixed location, but most of the degree program can be completed with incredibly flexible scheduling, and many of our students work while earning their degree. Learn more here.
What degrees for future teachers are available, and how much do they cost?
There's a huge variety really, and we're adding new degrees as appropriate according to the need of the educational market. To see a current list and descriptions for each please access our website here. Our tuition is flat-rate per six-month term regardless of how many courses a student can complete. We've been strategic over our 25-year history about containing costs, so we're very affordable with bachelor's degree and master's degree tuition costs listed here on our website. Additionally, we awarded $7.9 million in scholarships last year (Academic Year 2022) to our students wanting to become teachers.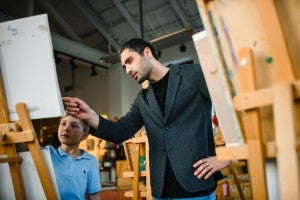 So, you've made it pretty clear how the model works for students progressing through the online course of study. What happens when it's time for clinicals or demonstration/student teaching?
WGU is the only university we are aware of that places students in clinical and student teaching experiences at the national scale we do. Between our advanced programs and our initial licensure, we place more than 7,000 students a year in field experiences, across all 50 states. For Academic Year 2022, we had 13,076 total placements (pre-clinical, demonstration teaching, and practicum). Our Field Experience team comprises more than 70 amazing people who are constantly working to identify high-quality student teaching classrooms close to the communities in which our students live. We currently have more than 2,800 partnerships with school districts across the U.S. and are always in discussion with new incoming partner districts. We seek out very diverse settings for the best learning experience for our students yet focus on keeping them within a reasonable drive of their homes. Our team is also aware of and creates placements for our students that meet individual program requirements for each student's state, as well as Department of Defense requirements for military families.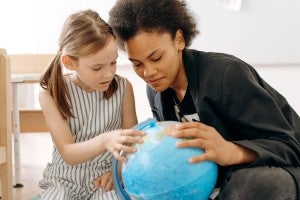 Students then move to pre-clinical and demonstration teaching opportunities at the end of their program where they put new learning into practice and demonstrate their ability to be effective classroom teachers. At that point, our Field Experience team works on classroom placement or observation opportunities as each student becomes ready for their clinical experience through our rolling application model.
Requirements vary state by state and our team stays up to date on those so we can accurately advise each student. In general, students must attempt and/or pass any necessary content exams before applying for demonstration teaching. Working with our field experience team, students will be advised of the necessary liability insurance, background checks, COVID screenings, etc., and all of these are logged into a secure, centralized system giving students visibility into their progress and compliance. Once placed in their field experience, there are six observations, as well as a mid-term and a final that occur under the expertise of a Clinical Supervisor we hire and place to observe the student.
How do you manage so many partnerships with school districts across the country?
We've been working to further improve our Outreach model. We know we must be both strategic and proactive to meet the needs of our students and our district partners.  We currently look at this through a three-tiered approach with our Outreach Relationship Specialists, Strategic Partnership teams, and our Career and Professional Development partners. Sometimes we are working to build and improve existing partnerships and other times we work to create new relationships based on where our students live and where they will be completing their clinical placement. Through this approach, we align to work with district partners and meet their needs whether that is a placement agreement that allows our teacher candidates to complete their clinical experience in their district/schools, a partnership agreement where we can support initiatives like paraprofessional pathways or grow your own initiatives or a combination of both.  We also work closely with our Career and Professional Development team to ensure that we are supporting the connection of students and alumni to employment opportunities and/or supporting district talent acquisition strategies.
How does this clinical supervisor observe each student?
Currently, we use a secure cloud-based interactive video observation system (GoReact), so clinical supervisors can observe and engage with teacher candidates in the field. Clinical supervisors are not only able to review recorded lessons, but they can now also watch live lessons and leave real-time feedback as well. We can utilize a collaboration space within GoReact where our teacher candidate and host teacher can interact with the clinical supervisor in real-time.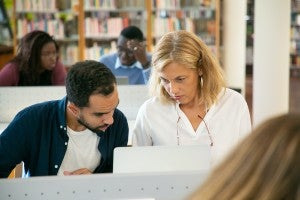 This provides rich learning experiences for students as they work in schools. They receive timely feedback around their strengths as well as any areas where additional growth may be needed. This has been widely applauded by our partner schools and clinical supervisors, most of whom now prefer it to in-person classroom observation. Where an in-person clinical supervisor is required, we meet those needs as they arise. 
You mentioned content exams. Those can be demanding. Does the Teachers College offer any support or assistance in preparing for those?
Yes, we do! Our team of professionals will advise each student on whether they need to have attempted or passed the content exam portion of their student teaching program. Requirements may vary based on specific state regulations, and our team will advise each student accordingly. In all cases, WGU is pleased to offer an array of faculty support and student resources to help students successfully complete content exams for their program whenever they are ready to begin. We also offer a wide array of open learning resources for Praxis and content exams free in our Learning Community. The Praxis page with resources is here, and WGU students can also attend free live workshops to further hone their skills and confidence before taking the exam.
You've mentioned that students can work while studying for their degree. Should they expect they can work during student teaching? That's a full-time job for those weeks, isn't it?
Student teaching is a full-time commitment and students need to be able to be in the classroom for the entirety of their field experience requirement; therefore, WGU strongly suggests that students do not work so they can devote all their time and concentration toward this crucial component of completing their degree. They need to focus on these requirements for the duration of the 60 days (12-16 weeks) or longer depending on state requirements. We acknowledge for some students this can create a financial hardship and we have worked hard to secure support funding and distribute that money as it becomes available.  Currently, students can apply for our Demonstration Teaching Scholarship that is meant to provide additional financial support during this crucial period of their program. WGU  can also counsel students on how to save during their early terms, so they have a 'nest egg' to carry them through their demonstration teaching assignment. However, there is an exception to this. Because of the teacher shortage nationwide, some school districts make exceptions for paraprofessionals currently employed in that school district who are completing their bachelor's degree with us. Our team can advise individual paraprofessionals about these "learn and earn" pathway opportunities where they exist.
So, since students in WGU can start their degree at the beginning of any month, then it stands to reason they are finishing at different times. Does the student still have to wait for the traditional twice-a-year openings for student-teacher (demonstration teaching) placement?
Not anymore, and we're excited about this change. Fortunately for our students, we have progressed to a new structure for placement that fits better within our competency-based learning model and is less restrictive to our students. To align with school district academic calendars, WGU teacher candidates previously had two opportunities to complete student teaching each academic year. After a thorough review, WGU has moved away from this traditional model and adopted a rolling application model that allows teacher candidates to apply for student teaching the first week of every month. Although students can apply for field experiences monthly, we inform teacher candidates that the actual start and end dates for placement are impacted by the school district and their school year calendars.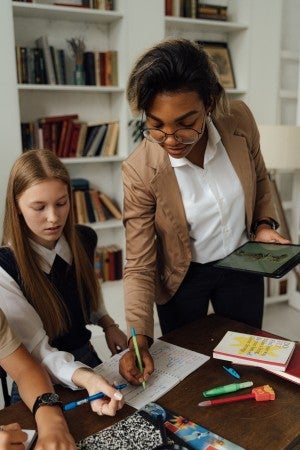 The intent of this change is to remove unnecessary barriers that prevent teacher candidates from completing their WGU licensure program which supports school districts in getting teachers into the classroom sooner. Under our new rolling application model, school districts will now receive placement requests throughout the year. WGU values its relationship with each school district and appreciates the partnership in preparing the next generation of teachers. We have found that school districts are in high need of teachers and have been very amenable to the rolling application model. Our service-level agreements to our students where we agree to place them within a reasonable period (60 days of applying) are seeing tremendous success, with reduced wait times for students from previous twice-yearly models.
How does licensure work after the student has completed their student teaching/demonstration teaching successfully?
It is important to understand this: no university in the country grants a teaching license. That is issued by the state, and requirements do vary from state to state. We have an entire compliance team at WGU that monitors ever-changing state requirements and enables our teams to advise our students on exactly what they need to do to secure their licenses. The process can have complex rules and regulations, so having a team to help navigate that based on that student's unique home state is critical. There are direct licensure and reciprocal licensure routes, and we help each student know their choices and prepare them to earn their license and enter their classroom as they complete their degree requirements. WGU has licensed teaching graduates in all 50 states.
How do your graduates find teaching jobs?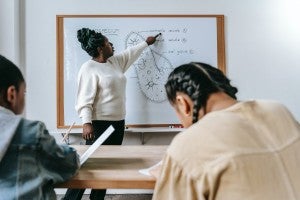 Given the teaching shortage in this country at present, they may receive offers from the school in which they are demonstration teaching. WGU is committed to providing access to pathways whether it is their first or their next opportunity for employment.  We work closely with our Career and Professional Development team to offer support for our students in finding a career opportunity, but we also collaborate with our district partners to support talent acquisition and help meet their specific hiring needs. 
To bring both students and employers together, we utilize a web-based platform (Handshake) where teacher candidates and alumni can create profiles and upload public resumes. Employers also create profiles, post jobs, and offer professional development events or other live sessions.  This creates opportunities for us to align students with jobs and employers across the United States. It also allows students to engage with our partners in the industry and is a great way for our current students to build new relationships with peers and alumni.     
If a school district wants to partner to place WGU students in student teaching roles, what should they do?
Contact our outreach team via the button below.