By Dr. Steven E. Johnson, WGU Texas Former Chancellor
WGU Texas has received the "Top Military-Friendly Colleges and Universities" designation for 10 consecutive years, and 14 percent of our student population includes active-duty military personnel, veterans and military family members. 

We draw the interest of the military community because our competency-based learning model allows them to apply their existing military skills towards a degree, and we make every effort to accommodate and serve our military students in ways that acknowledge and honor their service to our nation.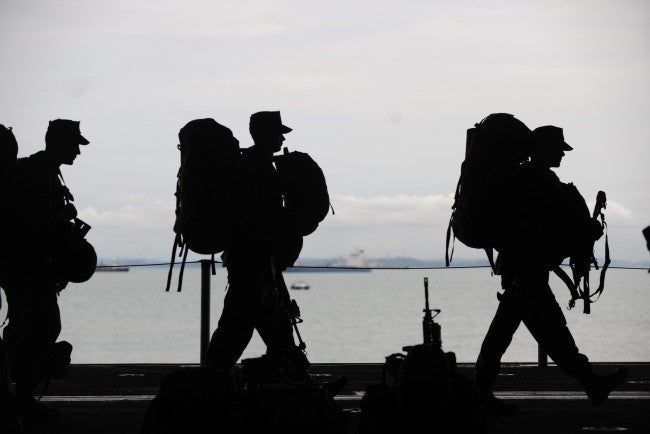 WGU Texas offers all education benefits under the GI Bill®, as well as online degree programs that are approved for education benefits administered by the Department of Veterans Affairs and that also qualify for the Military Tuition Assistance (TA) program. 
Also, because our flat-rate tuition cost of $3,220 per term (for most programs) is modest, many times these benefits will more than cover the cost of tuition, fees and books or e-learning resources.

WGU Texas also provides numerous scholarship opportunities for military members and their families, such as the Military Appreciation Scholarship – worth up to $2,000 toward a bachelor's or master's degree in IT, business, K–12 education or healthcare. 

In the case of Lynda Jo Skipper – a military spouse in Killeen – WGU Texas helped her turn nursing from a calling into a career. As a full-time hospice RN case manager, she became a passionate leader in her nursing profession, as it allowed her to advocate more effectively for her patients and fellow nurses. To further advance her career and to set a positive example for her children, she decided to earn her master's while working full time. Linda was recently awarded a $2,000 WGU Texas Military Appreciation Scholarship. Her short-term goal is to continue providing compassionate care to the hospice patients she serves and long-term, to become a director of hospice services for her region. 
We want the military community to know that serving your country doesn't preclude you from also achieving higher education attainment if that's your dream. We even have part-time options for active duty students who want to achieve their higher education goals. If you are currently on active duty, in the Reserves or Guard, or a veteran or military spouse looking to complete your degree—look to WGU Texas. Thank you for letting us serve you.
Learn more about WGU Texas' online degree programs:

WGU Teachers College
College of Information Technology
College of Health Professions
College of Business
GI Bill® is a registered trademark of the U.S. Department of Veterans Affairs (VA). More information about education benefits offered by VA is available at the official U.S. government website at http://www.benefits.va.gov/gibill.
Please note, as a private nonprofit university, WGU Texas is not eligible to offer Hazelwood benefits that are only available through state-supported institutions.