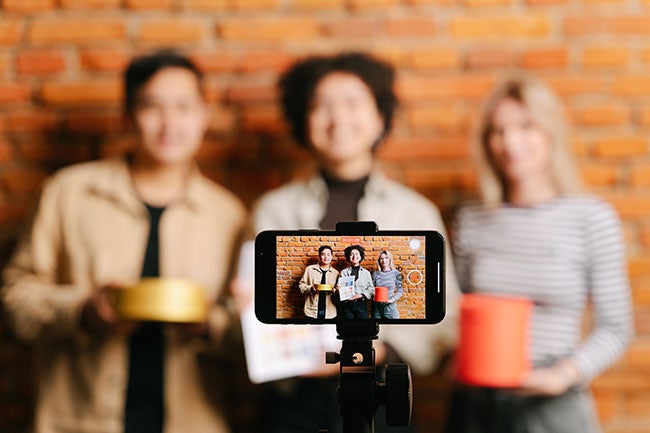 The job outlook for marketers has perhaps never been brighter. The global pandemic accelerated the digital dependency of an already-online world. In fact, Forbes reported that global online content consumption doubled in 2020. An increasing number of people spend large portions of their lives online, to the tune of 38 hours per week. That's a full-time job! It's now common for individuals to shop, work, and even socialize in a digital environment.
If you're planning to work in marketing, you may enjoy a fruitful career full of possibilities. In this post we'll touch briefly on the importance of a marketing degree and experience and then outline some of the best entry-level jobs for marketing graduates.
Why Do I Need a Degree in Marketing?
Do you really need a degree in marketing to become a marketer? A degree is strongly encouraged if you want to stand out. Most companies prefer candidates applying for marketing-related positions who hold at least a bachelor's degree in marketing or have relevant experience.
If you want to progress in your marketing career and lead a team or department, an advanced degree is best. Consider an MBA or a master's degree in management and leadership. In these programs you'll gain applicable skills to help you succeed on the job.
How Do I Gain Marketing Experience?
Gaining experience in marketing matters if you want to land a great job. Internships can help. Many companies offer unpaid or low-paid internships that give you a foot in the door. It's common for companies to look to their existing interns to fill positions, so landing an internship could give you a great avenue into a fulfilling full-time role.
Nothing substitutes for real-world experience. Use LinkedIn to reach out to professionals in your line of work. Many people love to give back by helping students. Use your student status to your advantage to get a glimpse into what the day-to-day job of a marketer looks like.
What Are the Best Entry-Level Marketing Jobs?
There are numerous great options for marketers looking to land entry-level jobs. Here are some of the best entry-level positions for new marketing graduates.
Marketing assistants work under marketing managers or executives. They may be tasked with marketing production work like running reports, communicating marketing strategy, compiling presentations, collecting marketing assets, or helping with promotional activities. Also referred to as a marketing coordinator, a marketing assistant role offers a wide range of experience in the field of marketing and can provide a great training ground for future success in a marketing career.
A copywriter writes marketing content, often referred to as copy. They may be tasked with writing blog articles, social media posts, or advertisements. Learning to write in a way that's clear, concise, and compelling is a skill that will serve you in any role you pursue within marketing. Copywriting can require intense focus and creativity, so it's an ideal fit for creative types who love to work independently.
Digital Marketing Assistant
Digital marketing assistants offer support specifically targeted to online marketing avenues. As there's been a shift from traditional to digital marketing, demand for digital marketing assistants has grown. While traditional marketing includes things like direct mail, TV, billboards, and radio, digital marketing focuses on avenues like social media, content marketing, and paid digital advertising.
Social Media Marketing Specialist
If you understand how to gain traction and engagement on social media, you may enjoy an entry-level role as a social media marketing specialist working with a social media manager. Smaller brands and startups may be in search of junior-level employees, so keep an eye out. While posting on social media and running social marketing campaigns for a brand is different than doing so for your personal account, learning how to gain a following and engage naturally with followers can provide good practice for an entry-level social media role.
A good sales associate understands what makes people tick. They have great people skills and understand the goals of the business as they work closely with individuals to help them make a purchase. Often when one hears the term "sales associate" they think of a retail worker, yet sales associates (or sales representatives) can work in many organizations, including tech companies. Learning how to sell is a key skill for any marketer, so an entry-level position in sales is certainly a worthwhile time investment.
Email Marketing Specialist
Despite the growth of social media, email marketing is still very much alive. In fact, according to Hubspot, four out of five marketers said they'd rather give up social media than email marketing. Email marketing specialists focus on optimizing email funnels to deliver the right email to the right customers at the right time. A deep understanding of marketing is helpful and mastering email marketing will serve as a great foundation for any career in marketing.
"SEO" stands for "search engine optimization." SEO specialists ensure that a company can be found when you type search terms into Google. Most SEO specialists enjoy working with data and running detailed reports to determine optimizations that should be made to pages in order for them to rank higher on a search engine results page. SEO is not going away any time soon. A marketer who understands SEO makes themselves an invaluable asset to an organization.
Affiliate Marketing Specialist
Affiliate marketing is a nontraditional form of marketing in which brands work with third parties on a commission basis. A home security company, for example, may work with several affiliates, allowing them to promote their products and giving them a certain sum of money for any sale made through their affiliate site. Affiliate marketing is a growing field and an area of expertise that's key for seasoned marketers.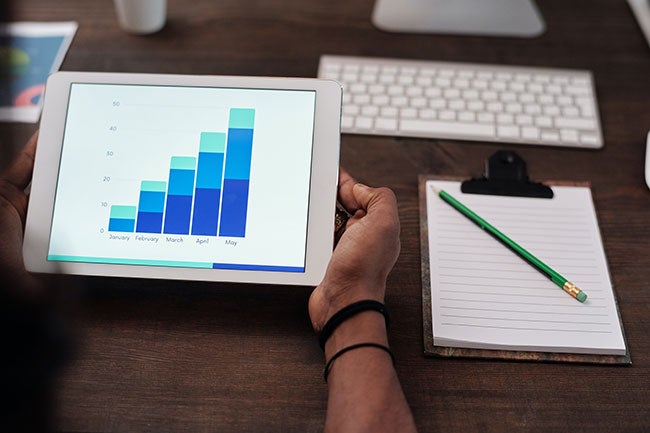 Entry-Level Marketing Salaries
The starting salary for entry-level marketers can vary depending on the industry, type of work, and level of responsibilities. For example, those working in the nonprofit sector may make less than marketers working for a tech company. In general, entry-level marketers make around $45,000 a year.
Job Outlook for Entry-Level Marketing Roles
The job outlook for entry-level marketers is quite favorable, with Indeed expecting the number of available jobs to grow by 8% from 2018 to 2028. An entry level marketing role is the first step to a fulfilling career as a marketer. Thankfully, there are plenty of these jobs available. The initial salary is reasonable, and seasoned marketers can make much more. All in all, marketing is a great field and working therein can set the stage for a fulfilling career in any industry ranging from technology to software to nonprofit.
If you're looking to launch your career in marketing, a bachelor's degree in marketing from WGU is a great place to start. Our courses are specially designed by industry experts to prepare you to succeed on the job. Employers love hiring WGU grads. In fact, 95% of employers who hire a WGU grad say our graduates are prepared for their jobs. And 96% say they would hire another WGU graduate.
An advanced degree can work well for those who've already completed their undergrad and want to make a career shift. If you've earned a bachelor's degree, maybe consider an MBA degree or a master's degree in management and leadership. Either of these will give you the foundational knowledge to succeed in marketing.
Frequently Asked Questions about Entry-Level Marketing Jobs
If you have questions about landing an entry-level job as a marketer, you're not alone. Read the answers to some of the most frequent questions prospective marketers have.
How much do entry-level marketing jobs pay?
What are entry-level marketing jobs?
Some examples of entry-level marketing jobs include roles like digital marketing assistant, social media marketing specialist, copywriter, and SEO specialist.
How do you get an entry-level marketing job?
To land an entry-level marketing job, it's helpful to earn a bachelor's degree in marketing and gain on-the-job experience through an internship or job shadowing. Having a well-developed résumé that highlights marketing skills is also key.