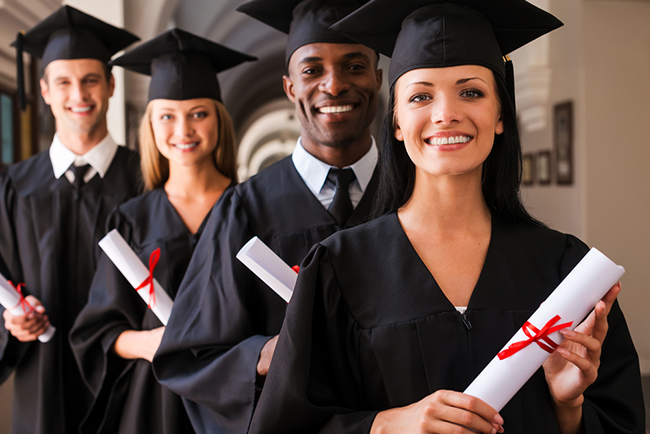 In today's hot job market, the value of a college degree is frequently debated. College is a big commitment, so is pursuing a degree really worth it? Or is job experience just as desirable to employers?
To help answer these questions, we asked some experts to weigh in on the value of a college degree. What we discovered is that in addition to acquiring knowledge and skills, college grads develop a range of other qualities beyond their courses of study that employers find valuable. Here are five of them.
Sabbir Ather is the director of recruitment at Tier2Tek, an employment agency in Denver. He has helped countless companies recruit and hire employees and says college degrees bring more to the table than just an education.
Ather sees college degrees as a sign of commitment and dedication by the candidate.
"It means the candidate has the drive to go out of their way to spend time gaining knowledge about a subject," Ather says. "If you are willing to dedicate your time to just learning about a profession, you are certainly willing to do what it takes to become great at it."
While drive and commitment are not explicitly taught in college, completing a college degree conveys to employers you possess these skills.
"Drive is an intangible that all great candidates have," Ather says. "It cannot be taught but is the energy of someone with passion and dedication that can be felt by hiring managers and businesses."
Ather believes companies may even hire a less experienced candidate if they have a higher and more contagious drive.
Ather says candidates with college degrees have spent years developing their communication skills through group work, creating presentations, and writing papers and emails. These critical skills make jobseekers more attractive to employers.
"Candidates have to know how to express themselves both verbally and in writing," he says. "Even the most recluse of positions will require communication at some point."
A worker with those skills can benefit an entire organization, Ather notes. "Employees with great communication skills not only make workplaces efficient," he says, "they keep them from becoming toxic."
Ather notes hiring managers subtly evaluate a candidate's communication skills during the application and onboarding process, so this is the time to let your communication skills shine.
For more insights from Sabbir Ather, check out his video on the four traits hiring managers look for.
Kristin K. Heller, a human resources consultant at the online firm HR Creative Consulting, takes it a step further.
"In my opinion," she says, "the most important soft skill in current times is the ability to effectively communicate.
"By effective, I am referring to listening," she adds. "Listening with intent to understand. Listening to work together. In the workplace, we are all on the same team."
Pursuing a degree in higher education requires students to hone their listening skills because they receive knowledge in many ways, including through lectures, discussions, and recorded learning materials. The ability to listen to, understand, and apply information is an essential skill cultivated by successful college students.
Listening also topped the list as the most sought-after "soft skill" by employers, according to a 2019 Cengage Group survey of hiring managers and human resources professionals. Seventy-four percent of employers surveyed rated listening skills as their top soft skill in candidates. This was followed by attention to detail (70 percent) and communication (69 percent).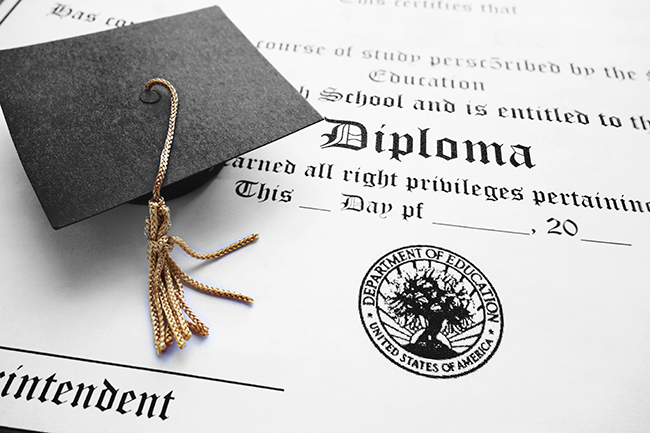 Completion and Follow Through
Finishing a college degree is a huge accomplishment, and Heller says employers see this as evidence of success.
"It is seen as completing something," Heller says. "A goal was set to go to college and earn an education and a degree. It is the completion of the goal."
That's not to say students who are still in college can't show off the knowledge and skills they've acquired along the way, in interviews and other interactions with prospective employers and through portfolios and other examples of their work.
Heller is simply cautioning job candidates who have not yet finished their degree to think it through before adding their college education to their resume.
"When candidates put 'some college coursework' on their resume, that simply tells me they didn't finish," she says. "I would rather not see it at all."
A better approach, she suggests, is to emphasize the skills you've learned during your college career. Candidates for entry-level positions might consider adding an expected date of graduation—just be sure to include the month and year of your expected degree completion.
Attending college is more than an occupation; it counts as life experience. Heller believes that with life experience comes maturity—and experiences and maturity are what help to polish job candidates.
"I think open-mindedness and flexible thinking are a result of maturity," Heller says. "That may or may not come with a degree, but rather more, it comes with life experience.
"However," she adds, "I do believe the probability of this level of maturing is higher in college grads."
Heller believes maturity may be the quality that makes a job candidate stand out.
"Any time an employer can find a candidate that meets their technical requirements"—in other words, a degree and/or experience—"as well as shows maturity, flexibility, and open-mindedness in their character, it is appealing and likely someone that will advance in the interview process," Heller says.
The value of a college degree is undeniable; beyond the degree itself, the skills and experience gained while pursuing it are what give college graduates an edge in the job market.