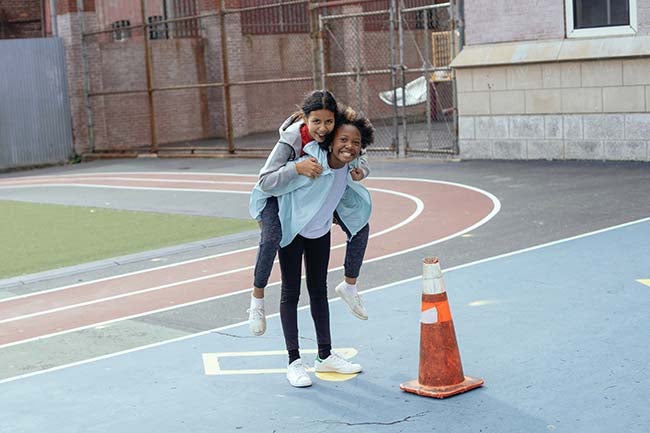 It should be every teacher's goal—whether current or future teachers—to ensure the safety of their students no matter which grade or course they teach. But safety protocols look a little different when the course they're teaching requires students to be active and engage in physical activity, like when they're taking a physical education class in middle school or high school. Future teachers who are working toward their degrees may learn more about student safety requirements in their studies, but this guide in particular will help to educate future and current P.E. teachers on how to facilitate safety in class.
Educate Your Students and Parents on the Importance of Classroom Safety
It's important to be clear and concise in communicating safety requirements for gym class to both students and their parents across every grade level from elementary school to middle school and high school. Explaining procedures is a useful tip that every teacher should follow and creates trust between teachers, parents, and students.
By offering guidelines that are easy to follow, teachers can ensure that both parents and students are on the same page with a clear understanding of school policy and terms of use. Additionally, parents can provide feedback to the main content that may help clarify guidelines.
Some of the ways teachers can communicate physical education guidelines to parents and students include:
Sending out newsletters that share curriculum, current rules, and address recent updates

Sharing informational videos that show how these rules may impact classroom experiences

Emailing parents and students with current physical education rules so they can keep them handy throughout the school year

Setting up parent-teacher conference times as needed, particularly in relation to team activities that may take students to other schools to compete

Creating an FAQ that students and parents can reference, categorized by activity

Texting updates in instances where events may be more urgent or immediate

Calling, video conferencing, or setting in-person meetings in emergency situations

Contacting parents directly to relay physical education guidelines is particularly important for elementary school teacher as students in those grade levels are less likely to remember and relay those rules to the parents, or even to give parents a printed hand out.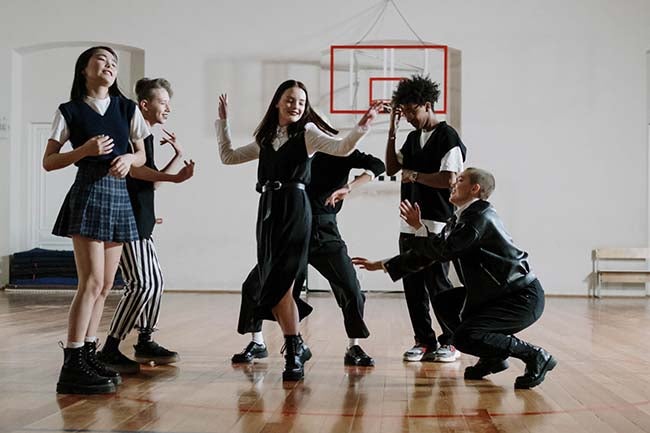 Create a List of Simple Rules for P.E. Safety for All to See
Having physical education rules and guidelines posted in an accessible place for all to see can help remind students what they should and shouldn't be doing while in P.E. These rules should include protocols related to:
Equipment Safety

Equipment can vary from school to school and activity to activity. Some examples include nets and balls used in volleyball; racquets and birdies for badminton; bats, balls, and gloves for baseball; and more. Each activity should have a safety outline for the associated equipment that's easy for students to follow, detailing proper use of the equipment and safety protocols if injury occurs.
Clothing and Shoes
Students should understand the importance of wearing comfortable shoes that fit them properly, and loose, comfortable clothing that gives them room to move. If their shoes are too big, students may injure themselves. And if clothes fit too tightly, have accessories, or are large enough to impede their activity, this may also cause injury. If the school provides gym uniforms, it's important to state uniform rules so every student knows what's expected of them.
General Classroom Safety

General P.E. classroom safety rules can include pre-checking activity areas for hazards before performing any kind of activity, such as slippery floors or obstacles that could cause injury. It's also important for students to be respectful of the equipment they're handling and not use it for activities other than what they're intended for.
Students should also be encouraged to communicate any injuries or illnesses that may impact their activity level and, when necessary, either take a less active role or potentially sit out the intended activity. It's also important to teach students special awareness, ensuring they're being respectful of the people around them and not putting their fellow students in harm's way with their activities.
Have Consequences Set in Place
As important as it is to have rules and regulations for P.E. class, it's equally as important to have consequences set in place for students who don't honor those rules. Doing so will help students know how serious those rules are and that the rules exist for a reason: to keep them and their fellow students safe, creating an environment where everyone can enjoy physical activity.
With some foresight, communication with parents and students, and an understanding of the demands of a P.E. classroom, teachers can help create a safer environment for students at every level engaging in a variety of activities.